Home > Events > "MELODIA" Theatrical Experience
"MELODIA" Theatrical Experience
26-27/04/2017; 27-29/04/2017; 29/04/2017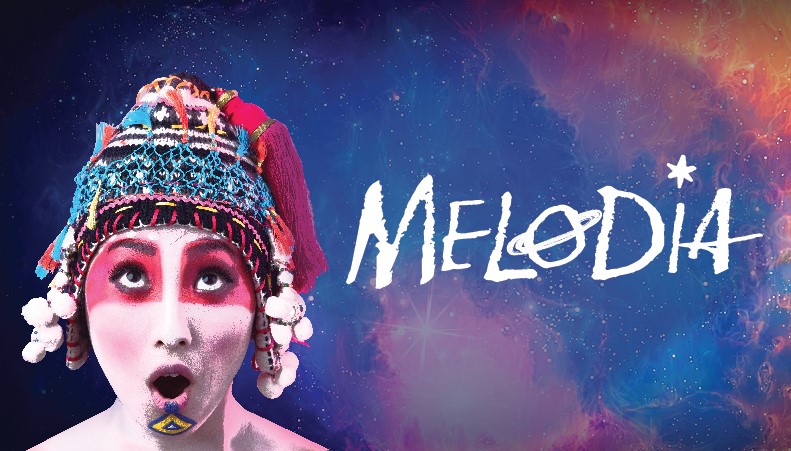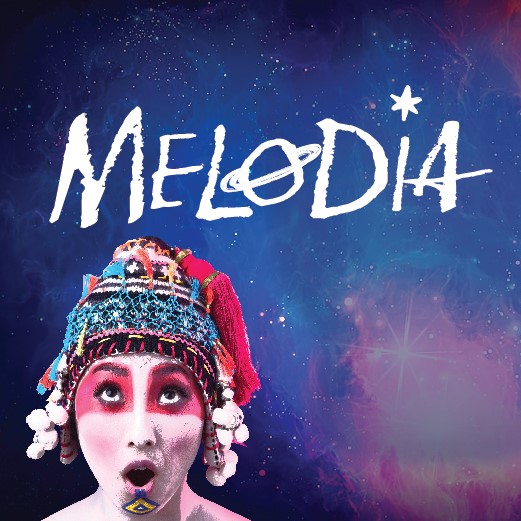 **This show runs for 100 minutes with no intermission. Latecomers will not be admitted after the latecomers point.


We are thrilled to announce that our 2017 theatrical performance – MELODIA is an original production created by composer and singer duo, Violaine Corradi and Rose Winebrenner, in collaboration with Hong Kong Youth Arts Foundation founder Lindsey McAlister! This unique cross-genre performance mixes word, song, dance, aerial arts, puppetry, physical theatre and acrobatics.
Melodia, a creative, geeky teenage Omalian, was born on the planet Zymbalia. When a massive inexplicable explosion strikes, she is suddenly catapulted to the other side of the planet where she meets members of an ancient tribe and learns of a prophecy that changes her life. Accompanied by her new friends, she sets off in search of the Enchanter – an evil force with a dark heart with two faces. What secrets will she learn on her quest? And will her innate powers help her defeat this evil force?

Tickets go on sale through URBTIX on 10th March.
For booking: click here to book!
TAGS:
Performing Arts, Puppetry, Dance, Aerial Arts, Physical Theatre, Acrobatics, Song, Musical, Word
Information
Theatre Performance - For Schools
Date: 26-27/04/2017 (Wed-Thu)
Time: 11:00am-12:40pm

Theatre Performance - For Public
Date: 27-29/04/2017 (Thu-Sat)
Time: 7:30pm-9:10pm

Date: 29/04/2017 (Sat)
Time: 2:30pm-4:10pm
Venue: Queen Elizabeth Stadium
Fee: $160, $120 (Concessions $ 80, $60; Schools $60)
Enquiries: anca@hkyaf.com / 2511 6256
Ticketing: http://www.urbtix.hk / 2111 5999
Suitable for: ages 6 and above
Note: Performed in English with Chinese subtitles

Blog
Melodia Siblings: Tess and Meagan Chau

It's always so lovely when families get involved in our projects! And for our 2017 flagship musical Melodia, it turns out we've casted 6 sets of siblings, including 2 sets of twins. In this Melodia Siblings blog series, meet our wonderful siblings. First up, we have Tess and Meagan Chau.

Melodia: Spotlight on Felicity Low

Next up in our "Melodia" blog series, we have Felicity Low!
Main Cast
Aoi Toba (Melodia)
Katia Shek (Young Melo)
Giancarlo Samson (Marbo)
Rhea Jones (Miss Aline)
Rose Winebrenner (Grand Ora)
Jessica Peralta (Alvar)
Eimear Burns (Onka)
Freddie Fawcett (Toot)
Peony Sham (Pit)
Nicolas Yu (Raff)
Felicity Low (Mook)
Narrators
Georgina Savage
Gina Benjamin
Jasmine Savage
Kaja Chan
Phoebe Chan
Rhea Jones
Steven Dino
Tommy Avery
Enchanters
Daren Durkin
David Allen
Ensemble
Aaliyah Capili
Abigail Dunn
Agnese Perri
Ainara Sierralta Sucre
Alex Beasley
Alicia Tang
Anastasia Tin
Andy Tam
Anson Chan
Babitha Srirajan
Bianca Bautista
Bianca Brooke
Brie Chappell
Casey Leung
Cassidy Leung
Charlotte Lee
Cherise Leung
Chloe Chan
Chloe Chow
Chloe Fu
Christina Seigrist
Christine Lam
Donald Chui
Emilia Oliver
Evelyn Howe
Gina Ng
Hei Chin Law
Jadon Yip
Jorja Townson
Jueun Kang
Lauren Ng
Lexi Joseph-Hui
Maddy Threlkeld
Maggie Tam
Maya Tobback
Michaela McCoy
Mimi Greenberg
Natascha Netz
Natasha Uchimoto
Nicole Won
Ray Yumul
Reese Acorn
Reine Bucoy
Samantha Chan
Sherine Lee
Sophia Poon
Sophie Dixon
Toby Wyatt
Xazar Hui
Yoong Ahn
Dancers
Alexandra Paulus
Allason Hsu
Amber Lloyd
Audrey Chow
Billy Lo
Canaan Chan
Carmen Suen
Chi Wing Tai
Elsa Dahlberg
Hattie Conway
Hei Yin Wong
Heidi Fung
Hiu Mei Ho
Isabella Wei
Jacqueline Lo
Jordan Chan
Kaitlyn Ho
Meagan Chau
Mia Pao
Natalie Hsu
Rachael Lee
Reina Lim
Sophie Shannan
Sophie Telford
Tess Chau
Tia Carrett
Vivian Ho
Ying Ying Tong
Aerial Artist
Joe Cassman Lam
Acro Family
Daniel Sierralta Vargas
Corina Sucre
Ainara Sierralta Sucre
​
Funded by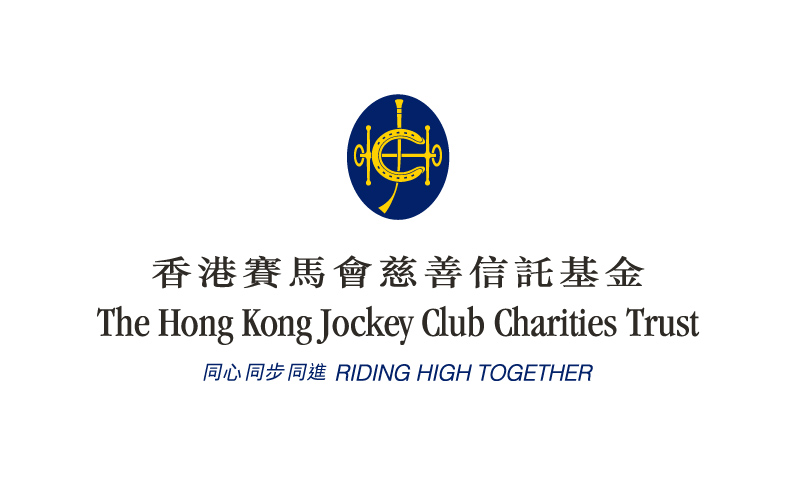 Related Events
09/06/2017
Miller Performing Arts: 2017-18 Seeking HKYAF Youth Assistant Choreographers
Gain practical, behind-the-scenes insight into the world of dance and have the opportunity to find and showcase your own creative voice!

05/06/2017
Miller Performing Arts: Rap and Rhyme
Discover what makes a perfect hip-hop track by learning how to pick a good tempo, write the right rhyme and rap the best bars!

03/06/2017
The Child Development Centre: Daddy Daughter Ball 2017
YAF is delighted to be part of the Child Development Centre's 8th Annual Daddy Daughter Ball.

30/05/2017
Le French May: Contemporary Movement Workshop With Emmanuelle Vo-Dinh
This May, we are privileged to have Vo-dinh give a masterclass workshop for intermediate and advanced level dancers related to her new creation, "Simon Says", co-presented by Le French May and Unlock Dancing Plaza!

24/05/2017
West Side Story Dance Workshop
Take a dance workshop led by the electrifying cast members of West Side Story, here in Hong Kong for a limited time only! Learn electrifying high-energy choreography on the actual set itself, and dance to the unforgettable score that changed the face of musical theatre 60 years ago!