Home > Events > Experience Wan Chai @ West Kowloon
Experience Wan Chai @ West Kowloon
19/03/2017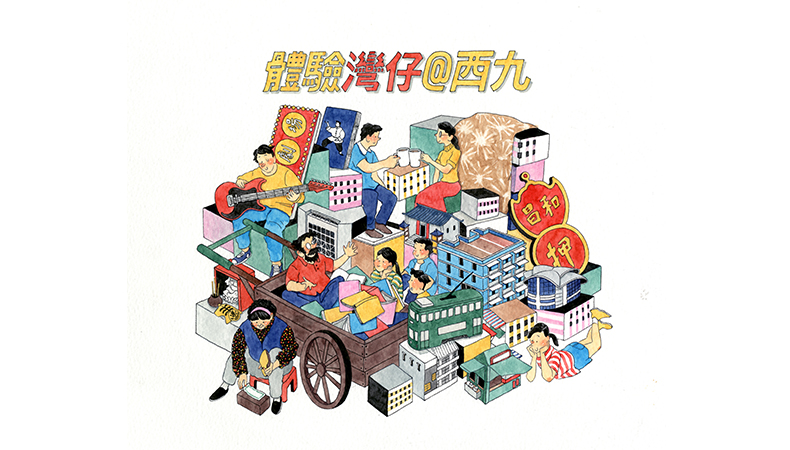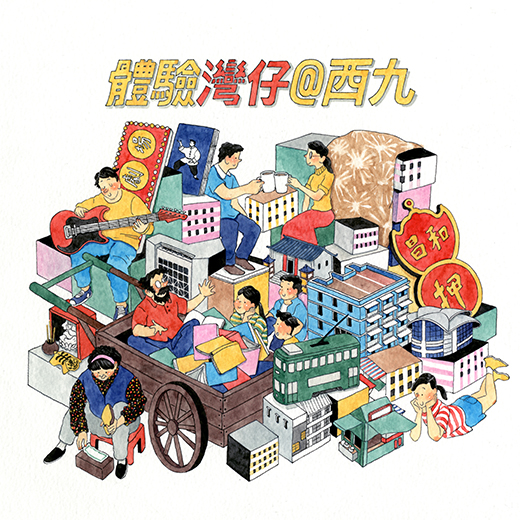 Due to adverse weather conditions, today's stage performances of "Experience Wan Chai @ West Kowloon" have been cancelled. Other activities will however continue. We apologise for any inconvenience and hope to see you here!
This spring, enjoy outdoor art activities under a blue sky at Experience Wan Chai @ West Kowloon, a fun art and cultural day at the West Kowloon Nursery Park with cultural activities from Wan Chai!
"Experience Wan Chai @ West Kowloon" fosters a cultural exchange, whereby 30 NGOs and art groups have paired up to create and present different performances, art booths and workshops. These cultural activities that explore Wan Chai in the past and present are split into five zones: "The People, The Stories", "Central Stage", "Market Collective", "On the Move" and "Whimsyland". Highlights include art masterpieces by Tai Hang fire dragon dance master and film poster painter, dragon dance and martial art performances, Time.Moments.In CWB"photo exhibition, arts and craft workshops, storytelling by local residents, a book-crossing wagon and much more. Free shuttle buses will be provided to and from Wan Chai and West Kowloon. Please keep an eye on our website for details.

Illustration:Carmen Ng
Event Schedule: (Chinese only)
Hear a Tai Hang fire dragon dance authority master describing this unique intangible cultural heritage art form, a cinema billboard painter revealing his technique, Blue House residents sharing their neighbourhood stories, appreciate the "Time.Moments.In CWB" photo exhibition, and enjoy the screening of the classic Cantonese movie "Feast of a Rich Family".
Watch stage performances by community art organisations featuring dragon dances, martial arts performances, street dance by dancers in cheongsam, a children's choir and much more!
Get physical with the performing arts and try out new skills with a professional martial arts master, fun acts with local circus group, or new moves at a movement workshop led by the Tang Shu-wing Theatre Studio.
Explore our fabulous market, where you can join handicraft workshops that teach you unusual new creative skills like how to make a bamboo flower plaque, view a display of classic Hong Kong comics, take part in a book-sharing activity, enjoy local snacks and browse stalls featuring unique local products.
【Whimsyland】
Revisit your childhood with an afternoon of whimsical enchantment featuring different games, imaginative storytelling sessions and fun, creative art workshops.
TAGS:
Performing Arts, Music, Visual Arts, Drama, Dance, Culture, Wanchai, Cultural Activities, Book-crossing Wagon, Story-sharing, Martial Arts
Information
Event Day
Date: 19/03/2017 (Sun)
Time: 12:00pm-6:00pm
Venue: Nursery Park, West Kowloon Cultural District
Fee: Free admission
Registration Deadline: 19/03/2017 (Sun)
Enquiries: yan@hkyaf.com / 28772779
Suitable for: all ages

THIS EVENT HAS FINISHED!
And it was very successful! Sign up to our mailing list to be the first to hear about upcoming events… don't miss out!
Share
Tell your friends about this event!
Co-organisers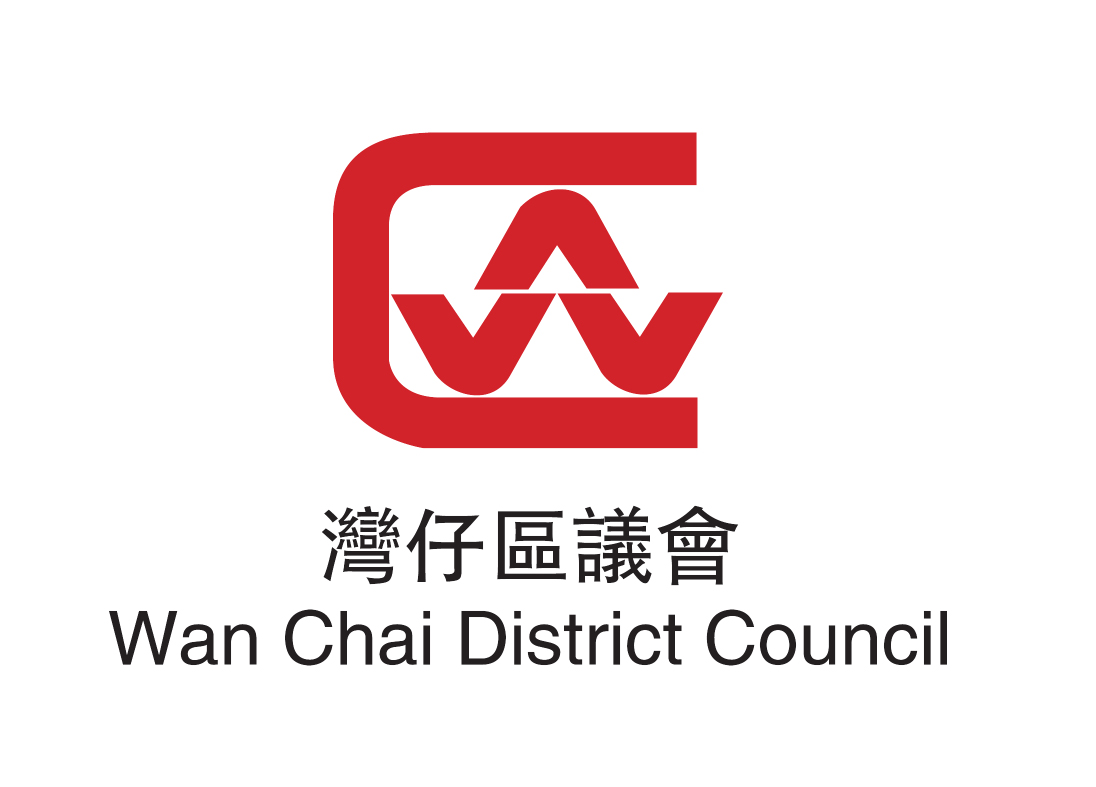 Related Events
04/05-01/06/2017
Miller Performing Arts: Pull Back the Curtain 2017 - Seeking Participants
The city's most innovative English youth scriptwriting initiative Pull Back the Curtain returns! Join us now!

27-29/04/2017, 29/04/2017
MELODIA - Advance Booking (Public Performance)
Your best chance to book the best tickets for Melodia! Join us for an unforgettable theatrical experience!

25/03-02/04/2017, 06-12/04/2017
"MELODIA" Outreach Art Educational Programme
Join us and enjoy amazing creative arts experience including giant puppet theatre, percussion, cymatic art, circus and rod puppet workshops!

01/04-30/06/2017
X'tra Special Arts Project
Using art as a bridge to connect participants spiritually through a shared emotional experience – This is the expectation of the X'tra Special Arts Project.

12/03-29/04/2017
Seeking Youths for MELODIA's Stage Makeup Team
Become part of our Melodia youth makeup team, get professional training and help transform and transport our cast into a different world!