Home > Events > Sheraton Hong Kong Presents: "My Sham Shui Po Hidden Gems" Art Exhibition
Sheraton Hong Kong Presents: "My Sham Shui Po Hidden Gems" Art Exhibition
27/09-01/10/2017; 02-15/10/2017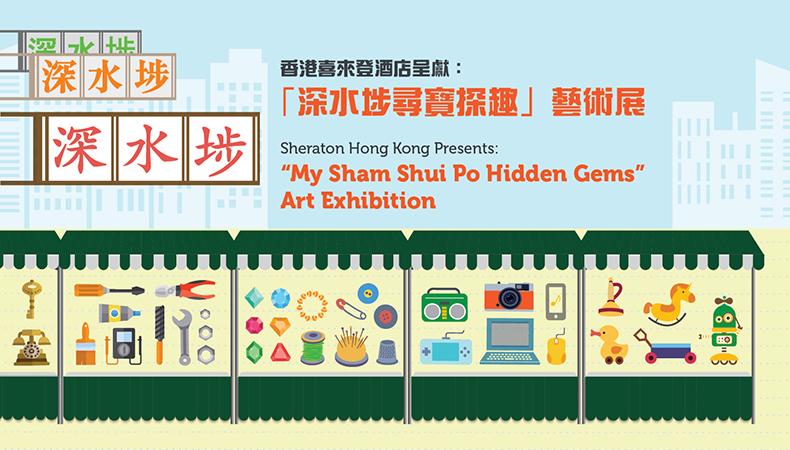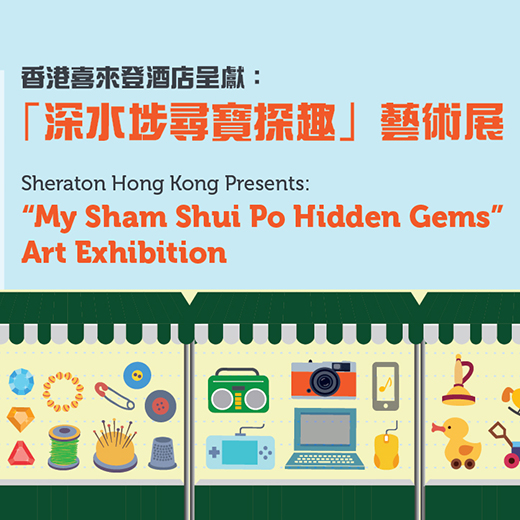 For many people, just three things come to mind when they think of Sham Shui Po –budget electronic goods, craft materials and tasty food. But how do the young people living in Sham Shui Po perceive their neighbourhood?
Over the past 18 years, Sheraton Hong Kong Hotel & Towers has been a continuous supporter of YAF's art programmes, with staff volunteering their time and effort to provide young people with the chance to experience the fun of creating art. This summer, professional YAF artist Violet Shum partners with Sheraton volunteers to lead underprivileged youngsters from the Music Children Foundation to embark on a journey to explore their unique perceptions of Sham Shui Po's hidden gems through visual art. Completed artworks will be showcased in two public exhibitions from September to October.
TAGS:
Visual Arts, Exhibition, Sham Shui Po
Information
Exhibition
Date: 27/09-01/10/2017 (Wed-Sun)
Time: 10:00am-10:00pm
Venue: Central Courtyard, Jockey Club Creative Arts Centre (JCCAC), Shek Kip Mei

Exhibition
Date: 02-15/10/2017 (Mon-Sun)
Time: 10:00am-10:00pm
Venue: 3/F, Sheraton Hong Kong Hotel & Towers
Fee: Free admission, no ticket required
Enquiries: fiona@hkyaf.com / 2214 0177
Suitable for: All ages

THIS EVENT HAS FINISHED!
And it was very successful! Sign up to our mailing list to be the first to hear about upcoming events… don't miss out!
Share
Tell your friends about this event!
Project Sponsor
​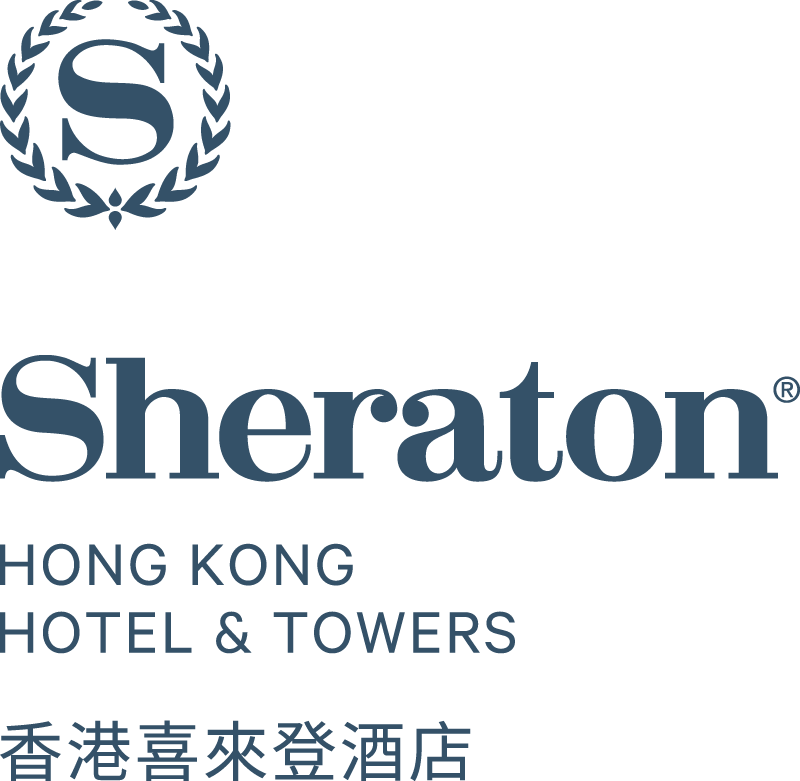 Related Events
01/09-31/12/2018
Sheraton Hong Kong Hotel & Towers : Art Weekends
From September to December, professional YAF artists will partner with Sheraton volunteers to visit a child welfare group to decorate their centre with a colourful mural and bring fun-filled art activities to underprivileged children over weekends.

08-17/07/2018, 18-29/07/2018
"HOMETOWN HEROES: I AM A PLACEMAKER" Exhibition

10/08/2018
Standard Chartered Arts in the Park 2018: Seeking Project Artists
Artists play an essential role in Arts in the Park – hosting art stalls during the two-day creative weekend, or running artist-in-school residencies in which thousands of parade puppets and costumes are created collaboratively with students. Join us now!

22/06-31/10/2018
Standard Chartered Arts in the Park 2018: Seeking Corporate Volunteers
We are preparing for our flagship community arts event Arts in the Park 2018, and need your help to reach more people in the community!

01/05-30/11/2018
X'tra Special Arts Project
Using art as a bridge connects participants spiritually through a shared emotional experience. - This is the expectation of X'tra Special Arts Project.