Home > Events > The Hong Kong Jockey Club Community Project Grant - stART UP Community Arts Project 2017 - 2018
The Hong Kong Jockey Club Community Project Grant - stART UP Community Arts Project 2017 - 2018
01/02-30/04/2018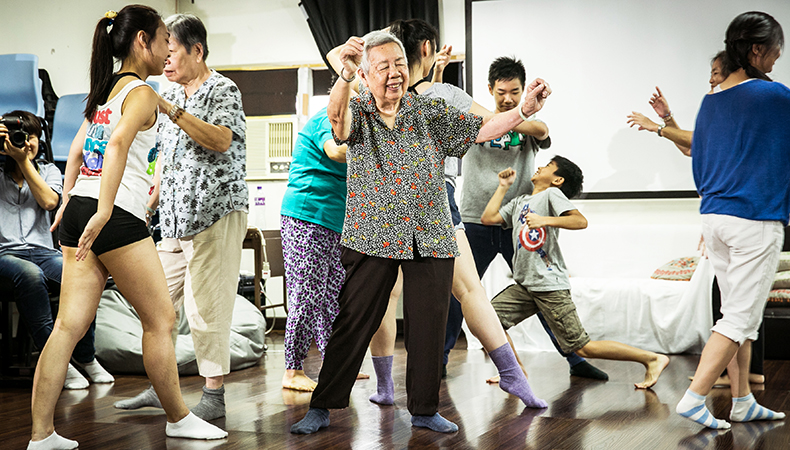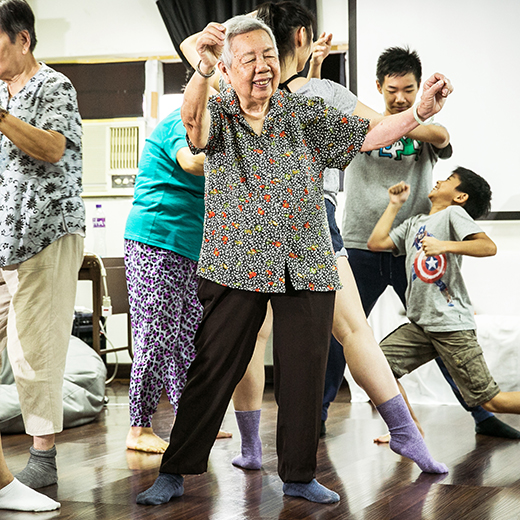 Around the world, many elderly people face loneliness and isolation. Our Community Arts Project stART Up, is designed to help elderly people connect with youngsters and artists in a meaningful collaboration through art.
Funded by The Hong Kong Jockey Club Charities Trust, the project is based on the concept of creative aging and inter-generational integrated art. Through a wide range of visual and performing arts activities, it offers elderly residents an opportunity to engage with society in positive new ways.
We are now recruiting schools interested in joining the programme. Resulting artworks will be showcased at a public exhibition to be held in mid 2018. For more information, please contact kinyu@hkyaf.com
TAGS:
Performing Arts, Visual Arts, Community Arts, Youth, Elderly, stART Up
Information
Seeking Schools Participation
Date: 01/02-30/04/2018 (Thu-Mon)
Fee: Free admission
Registration Deadline: 31/12/2017 (Sun)
Enquiries: kinyu@hkyaf.com / 2214 0280

Funded by
Related Events
11/05/2018, 12/05/2018, 18/05/2018, 19/05/2018, 20/05/2018, 25/05/2018, 26/05/2018
PROJECT AFTER 6: Cube Culture
Do you spend your day in an office cubicle? Are you driven crazy by the freezing air-conditioning or lift doors that close in your face as you're rushing for lunch or to get home? Do you need a translator some days just to get through the office jargon, the conference calls, the never-ending meetings…

28/04-26/05/2018
Miller Performing Arts: Pull Back the Curtain 2018 - Seeking Participants
The city's most innovative English youth scriptwriting initiative Pull Back the Curtain returns! Join us now!

21/04/2018, 22/04/2018
Miller Performing Arts: Fame - Seeking Youth Performers
We are now seeking young and enthusiastic actors, singers and dancers from the ages of 10 to 25 to take part in our flagship 2018 musical Fame!

23/03/2018, 24/03/2018, 24/03/2018
Miller Performing Arts: Big Brother is Watching You
Big Brother is Watching You is an original dance and physical theatre work that explores some of literature's richest, most daring and at times dark imaginings of our future!

24/03-15/04/2018
HK Urban Canvas 2018: Guided Cultural Tour
Join our HK Urban Canvas guided cultural tours! Tours take place between March and April, with expert guides helping you to explore the shutter art and unique culture of the local communities in Wan Chai, Sham Shui Po, Yau Ma Tei & Mong Kok.