Home > Events > The Hong Kong Jockey Club Community Project Grant - stART UP Community Arts Project 2017 - 2018
The Hong Kong Jockey Club Community Project Grant - stART UP Community Arts Project 2017 - 2018
01/02-30/04/2018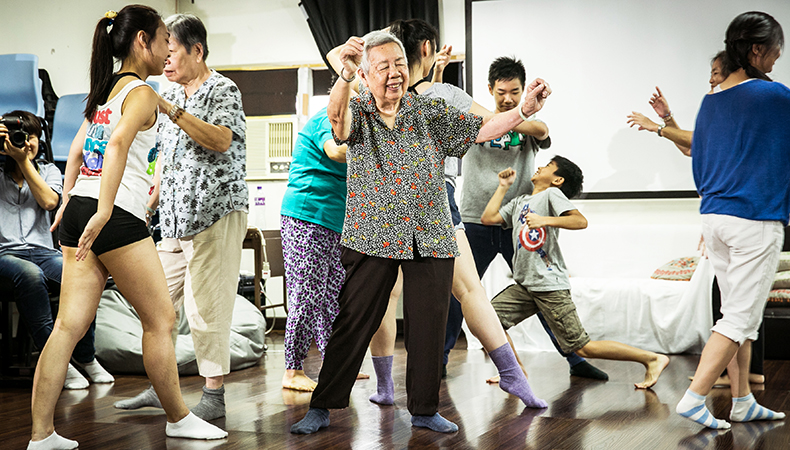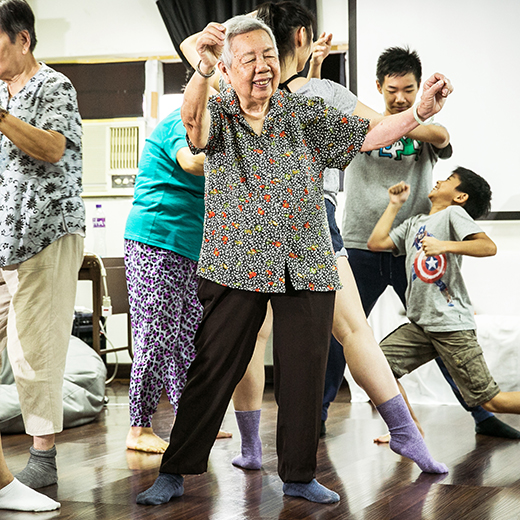 Around the world, many elderly people face loneliness and isolation. Our Community Arts Project stART Up, is designed to help elderly people connect with youngsters and artists in a meaningful collaboration through art.
Funded by The Hong Kong Jockey Club Charities Trust, the project is based on the concept of creative aging and inter-generational integrated art. Through a wide range of visual and performing arts activities, it offers elderly residents an opportunity to engage with society in positive new ways.
We are now recruiting schools interested in joining the programme. Resulting artworks will be showcased at a public exhibition to be held in mid 2018. For more information, please contact kinyu@hkyaf.com
TAGS:
Performing Arts, Visual Arts, Community Arts, Youth, Elderly, stART Up
Information
Seeking Schools Participation
Date: 01/02-30/04/2018 (Thu-Mon)
Fee: Free admission
Registration Deadline: 31/12/2017 (Sun)
Enquiries: kinyu@hkyaf.com / 2214 0280

Funded by
Related Events
01/12/2017, 02/12/2017, 02/12/2017
Miller Performing Arts: Pull Back the Curtain 2017 Sharing Performance
After three years of full-house performances, Pull Back the Curtain returns this December with new theatre works written by some of Hong Kong's very best youth voices!

24-26/11/2017, 30/11-02/12/2017
Swire Properties White Christmas Street Fair 2017
This winter, join us at Swire Properties' White Christmas Street Fair 2017 to welcome the festive season!

16/11-07/12/2017
Standard Chartered Arts in the Park 2017: Fashion Walk Hat Parade
Willy Wonka, the eccentric chocolate manufacturer in Roald Dahl's Charlie and Chocolate Factory, is famous for wearing an elegant suit and smart top hat. Join us at the magical hat parade for a peek at his fabulous hat collection!

01/07-31/12/2017
City Momentum Public Art Project
The City Momentum Public Art project showcases the work of nine local artists and illustrators and their visual interpretations of Hong Kong city life!

15/05-31/12/2017
HK Urban Canvas: Mobile Application
With the app you can check the location of each shutter, read about the artistic concept behind each work, learn neighbourhood stories, and follow suggested cultural tour routes – each of which is supported by a GPS system that makes it easy to locate checkpoints!