Home > Events > Evita (HK Season) Auditions
Evita (HK Season) Auditions
18/03/2018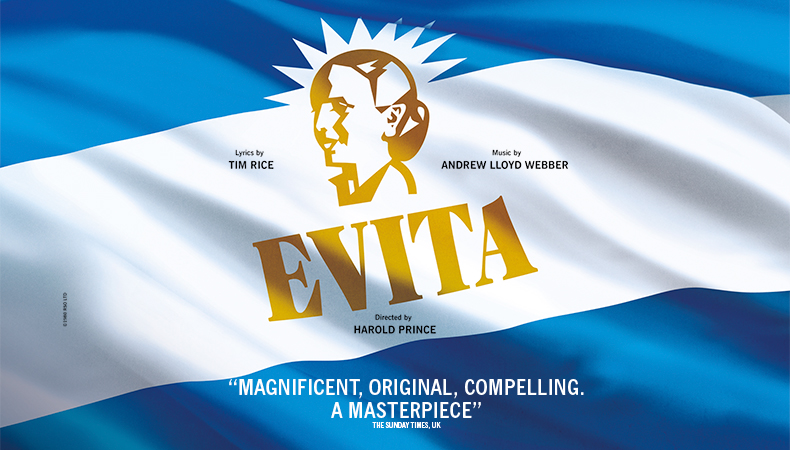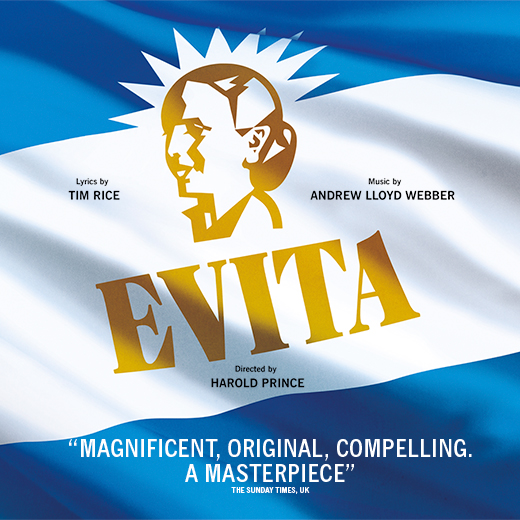 Winner of more than 20 major awards, the original West End and Broadway production of Tim Rice and Andrew Lloyd Webber's musical EVITA comes to Hong Kong from May 11 2018, directed by the legendary Hal Prince.

Presented by Lunchbox Theatrical Productions with auditions held in conjunction with HKYAF, we are now seeking 18 talented young performers aged 8 - 12 to join the cast. This is a fantastic once-in-a-lifetime opportunity to perform alongside musical theatre professionals!
EVITA charts the story of Eva Perón, wife of former Argentine dictator Juan Perón, from her humble beginnings through to the extraordinary wealth, power and status which ultimately led her to be heralded as the 'spiritual leader of the nation' by the Argentine people. Featuring some of the best-loved songs in musical theatre, including Don't Cry For Me Argentina, Oh What A Circus, On This Night of a Thousand Stars, You Must Love Me, and Another Suitcase in Another Hall, this iconic, award-winning show promises to be the theatrical event of the year!
To audition, please first read through the "Audition Briefing" document thoroughly.
TOPLINE INFO
We are looking for 18 children (three teams of 6) to join our professional international cast. The 3 groups will perform on a rotational basis throughout the season.
- Boys and girls aged between 8 - 12 years old are welcome to audition
- Height restriction of 1.5m (maximum)
- Strong acting and singing ability required
- Fluent English speakers
- Unbroken voices for boys
- Musical theatre experience preferred but not required
- All ethnic groups are welcome
Everyone auditioning must be available for:
Round 1 (all applicants, please select 1 session, registration begins 20 minutes prior)
- Session A: 10am - 11am (9.40am registration)
- Session B: 11am - 12pm (10.40am registration)
- Session C: 12pm - 1pm (11.40am registration)
- Session D: 1pm - 2pm (12.40pm registration)
Round 2 - The Callbacks (only a final section of applicants will be invited back)
- 2.30pm - 5pm (2.15pm registration)
Please come prepared to sing SANTA EVITA without sheet music. We will provide an accompanist.
Commitment
Please only audition if you are willing to make full commitment to the rehearsal and performance schedule which runs from 11 May - 10 June. More details in the "Audition Briefing" document.
TAGS:
Performing Arts, Music, Youth, Musical, Singing, Auditions
Finished
Information
Auditions
Date: 18/03/2018 (Sun)
Time: 10:00am-5:00pm
Venue: Dance Studio 6, 3/F, Hong Kong Academy for the Performing Arts
Registration Deadline: 14/03/2018 (Wed)
Enquiries: anca@hkyaf.com only for enquiries that fall outside of the details provided in the Audition Briefing document
Suitable for: Girl and boy performers aged 8 - 12

THIS EVENT HAS FINISHED!
And it was very successful! Sign up to our mailing list to be the first to hear about upcoming events… don't miss out!
Share
Tell your friends about this event!
Download
Audition Brief

To audition, please first read through the "Audition Briefing" document thoroughly.

Santa Evita Sheet Music

To be learned off by heart. We will provide an accompanist. We encourage children to connect emotionally and honestly with the lyrics and with what they are singing. There is no need to 'act' out the song or to move and gesture unnecessarily.
Related Events
04/06/2018, 04/06/2018
Miller Performing Arts: Strum One Strum All Ukulele Workshop
Small and versatile, the ukulele has become one of Hong Kong's favourite choices of musical instrument. With just four strings, it is easy to learn, and once you master a handful of chords you can play hundreds of songs!

28-29/05/2018, 28-29/05/2018
Standard Chartered Arts in the Park 2018: Auditions for Youth Dancers
Come and be part of Standard Chartered Arts in the Park 2018 this November. Show your moves and shine as the city gathers to celebrate the arts!

25/05/2018, 26/05/2018
PROJECT AFTER 6: Cube Culture
Do you spend your day in an office cubicle? Are you driven crazy by the freezing air-conditioning or lift doors that close in your face as you're rushing for lunch or to get home? Do you need a translator some days just to get through the office jargon, the conference calls, the never-ending meetings…

26/05/2018
Miller Performing Arts: 2018-19 Seeking HKYAF Youth Assistant Choreographers
Gain practical, behind-the-scenes insight into the world of dance and have the opportunity to find and showcase your own creative voice!

16/05-04/06/2018, 24/05-20/06/2018
The Hong Kong Jockey Club Community Project Grant: stART Up Community Arts Project
Designed to give elderly community residents access to the arts through a range of artist-led events, the series brings together young participants, senior citizens and artists for enjoyable art-making activities.