Home > Blog > A Chorus Line: Spotlight on Kathy Mak
A Chorus Line: Spotlight on Kathy Mak
Posted on 18/12/2013, BY hkyaf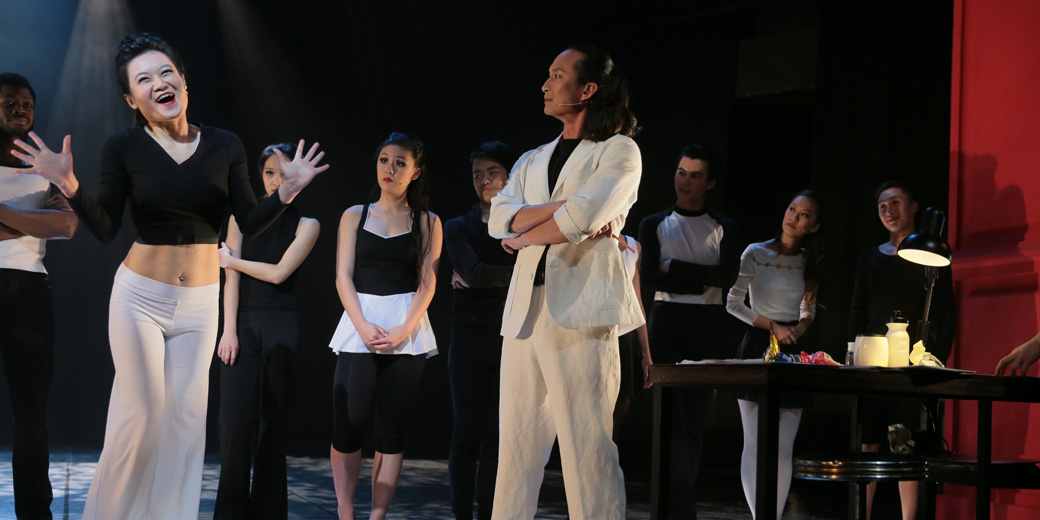 Subscribe to our Blog Via Email
Enter your email address to follow this blog and receive notification of new posts by email...
Next, we have the talented Kathy Mak, who played #23… Judy!
下一位,我們有請飾演23號的Judy—麥嘉詠!
(scroll down for Chinese 下面附中文)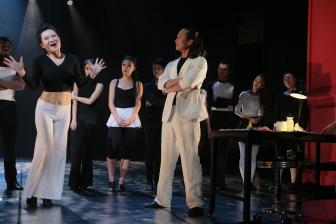 Moving from the rehearsal room to the theatre…
To see the actual set finally puts everything together after 3 months of imagining what the environment would be like and the props used. The atmosphere gets you very excited and more into character. Back stage moments also allows you to really bond with other cast members which in turn helps everyone to perform their best as we all support each other.
One thing I learnt that I will be using for life…
With a cast that has such diverse background, it is important to be supportive of each other so that we can feel comfortable to take risks and push ourselves to do our best. Being too judgmental and competitive will only invite the same kind of treatment back towards you and in the end, the insecurity will affect your performance and your ability to enjoy. This kind of attitude goes for any kind of team work.
I will miss…
Being Judy Wong, she was one of the happiest people and even if she is being the biggest goof ball, she doesn't care as long as she is making the people around her smile. I know she sure made me smile a lot more than I normally do.
A funny memory…
Being silly with the Room A girlies, doing Asian accents, singing songs and doing music video. Even if Shimali is trying to save her voice we try to make her laugh
Something you wouldn't know…
Whenever there is ANY sort of break, a certain cast member will use it haha! She would be touching up, keep herself looking gorgeous, eating (she eats a lot for her small body), going to toilet, napping….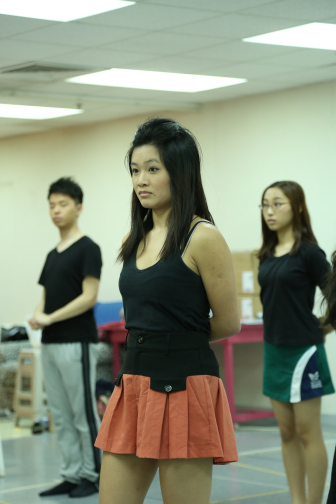 The most difficult thing was…
Singing much higher than I usually do (I'm an alto). But glad to know that voice training really helps and I got a lot more comfortable by the actual performances.
What's next?
Well, being a part of this show made me realize how much I enjoy dancing, singing AND acting (which is very new to me), also I'm really not bad at it (Hello? You were a part of a YAF show)! Seeing all these young talents made really wish I pursued performing arts more than I did in my teens. So from now, I just really want to find more opportunities to train, learn and perform in all these areas; take classes and gain experience. Don't want to regret anymore 'What I DIDN'T do for Love'.
My one superpower…
Super athletic ability: quick movements, jump from here to there, doing flips, strong body!
If I could meet an artist for a day, it would be…
Lady Gaga, because she really puts a lot of effort to immerse visual art into her performances and also for her daring attitude to create something extremely spectacular in every aspects of a show. I also really appreciate her persistence in sharing this with the world in her tour no matter how costly it is, she invests what she has earned back in to her shows.
音樂劇從排練室搬到舞台上的時候
經過3個月的想像,終於看到實際的舞台佈景及所用道具會合,實在令我很興奮,亦更投入於角色之中。而在後台裡,演員間的關係變得更加緊密,我們互相支持和鼓勵,使大家都以最佳狀態演出。
所學到的東西
由於每一個演員都有著不同的背景,演員間的支持及鼓勵能使我們可以更安心去嘗試,推動自己做到最好。若以過份主觀和競爭心態面對,這使別人以同樣的態度對待你,最後只會被不安感影響你的表現和能力,變得不再享受演出。這種態度其實也適用於任何類型的團隊合作。
最想念的
我所飾演的Judy Wong,是最快樂的人。即使她是最愚蠢的,她從不在乎,她只在乎能否令身邊的人快樂。至少,我知道她肯定讓我笑了很多,比平常的要多。
趣事
與房間A的女生們嘻哈大笑、模仿亞洲口音、唱歌、拍攝個人錄像等。即使Shimali正試圖保護她的聲帶,我們都要逗她放聲大笑
一些鮮為人知的事
嗯…每當有任何休息的機會,某一位演員都會好好把握的,哈哈!她會立馬補妝,不讓自己有難看的一瞬、吃東西(她那嬌小的身騎能吃很多)、如廁、午睡….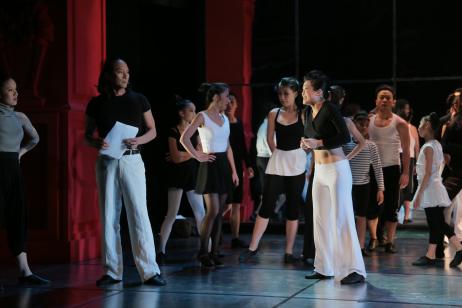 遇到的困難
雖然我所演唱的音調比平常的要高(我是女低音),但我知道聲音訓練可以幫助我,使我的即席演唱更容易、更舒適。
演出後的打算
在參與今次的音樂劇後,我發現自己是多麼的喜歡跳舞、唱歌和演戲(我從未試過演戲的),而且我亦做得不錯呢(你可是YAF音樂劇的一員呢)!與一班才華洋溢的青年合作,讓我追求演藝事業的慾望大增,相比年少時更有過之而無不及。因此,由現在開始,我要尋找更多培訓、學習和參與各類型演出的機會,參加更多舞蹈訓練和積累更多經驗。我不想再錯過去做我所喜歡的事,讓自己後悔。
如果我有一種超能力
提供更多的平台,讓更多人可以展示他們的創作。增設安放藝術品的畫廊/設施、增加新晉藝術家的公開演出及比賽、增加國際藝術工作坊及交流活動。
如果有機會與一位藝術家碰面
我想見到Lady Gaga,因為她嘗試將各種視覺藝術元素融入她的表演之中,以大膽前衛的風格創造極之精彩的演出。我非常欣賞她對前衛風格堅持,不惜功本地帶入她的巡迴演出,與全球觀眾分享她的無限創意。她的演出証明了她的付出是值得的。
See YAF blog
6/04/2017
Melodia: Spotlight on Katia Shek
Next up in our Melodia series, we have Katia Shek!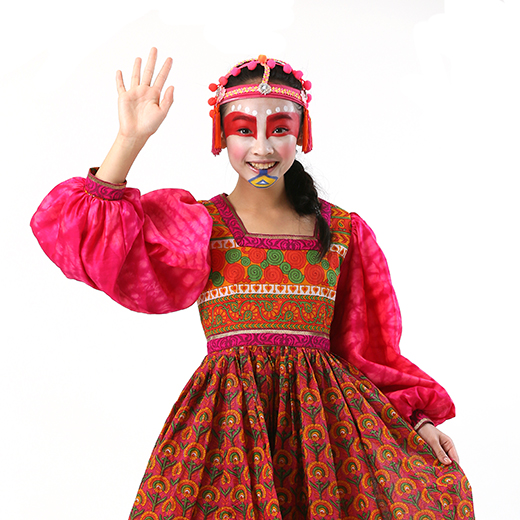 29/03/2017
Melodia: Spotlight on Felicity Low
Next up in our "Melodia" blog series, we have Felicity Low!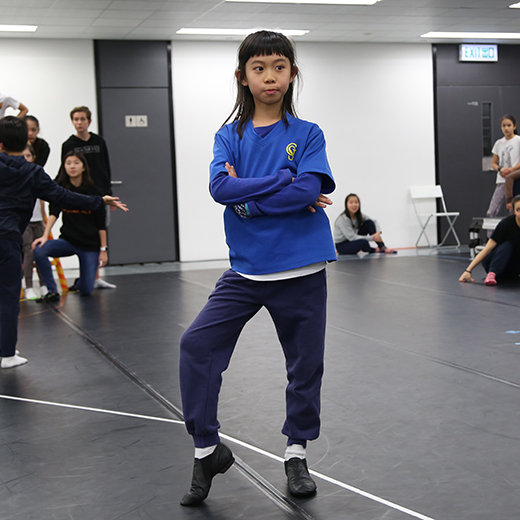 6/03/2017
Melodia Siblings: Tess and Meagan Chau
It's always so lovely when families get involved in our projects! And for our 2017 flagship musical Melodia, it turns out we've casted 6 sets of siblings, including 2 sets of twins. In this Melodia Siblings blog series, meet our wonderful siblings. First up, we have Tess and Meagan Chau.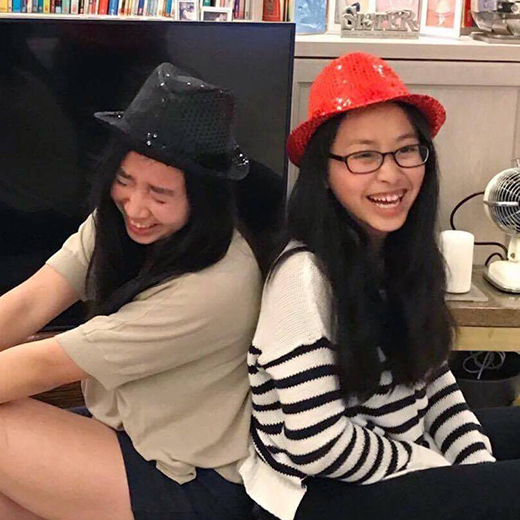 26/01/2016
Shimali de Silva's Pull Back the Curtain
Next up in our Pull Back series, we have Shimali de Silva who received staged reading in Pull Back the Curtain 2014!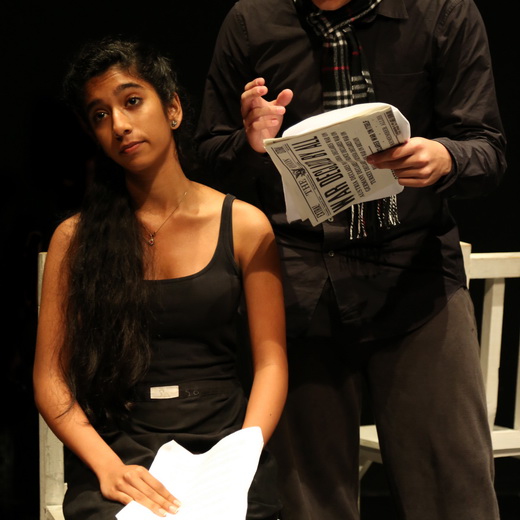 20/01/2016
Ariel Chan's Pull Back the Curtain
The city's most innovative English youth scriptwriting initiative Pull Back the Curtain returns! To give everyone a better look at what it means to be in the workshops, we spoke to some of the participants from last year. First up, we have Ariel Chan!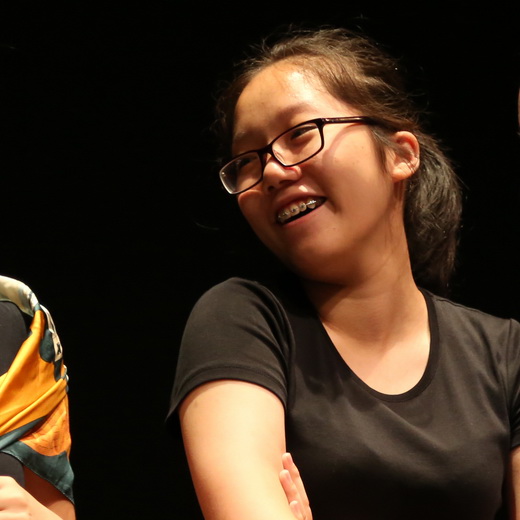 15/01/2016
Claudia Lau in Blood Brothers
Next up in our Blood Brothers blog series, we have Claudia Lau! This was her first YAF musical experience and she was one of the narrator and part of the singing ensembles.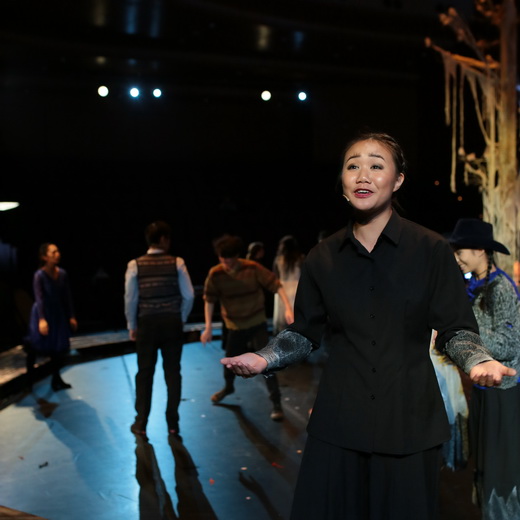 13/01/2016
Rachel Li in Blood Brothers
Next up in our Blood Brothers blog series, we have Rachel Li (photo: right)! This was her 1st musical experience in life and she was part of the dance ensembles.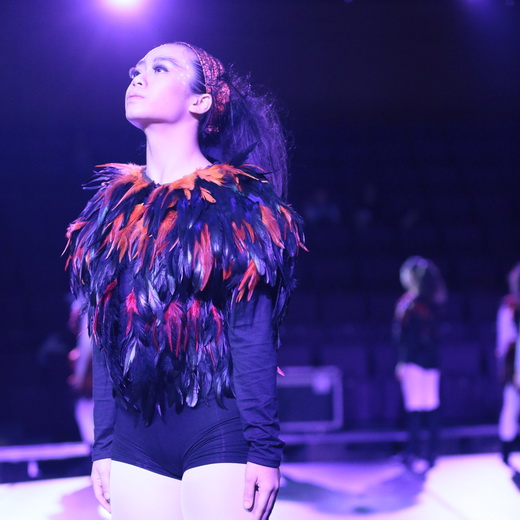 11/01/2016
Lauren Ho in Blood Brothers
Next up in our Blood Brothers series we have Lauren Ho!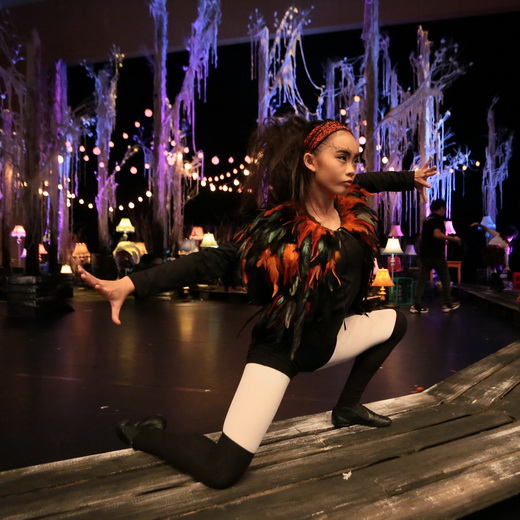 8/01/2016
Alex Beasley in Blood Brothers
Next up in our Blood Brothers series, we have Alex Beasley from the main ensemble.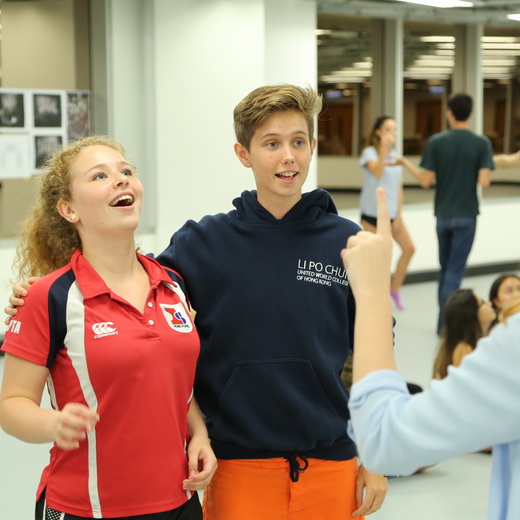 6/01/2016
Zacharias Chan in Blood Brothers
Next up in our Blood Brothers series, we have Zacharias Chan, who audiences will no doubt remember for his incredible performance of the innocent twins brother Eddie.