Home > Events > Art Angels: Interested in corporate volunteering?
Art Angels: Interested in corporate volunteering?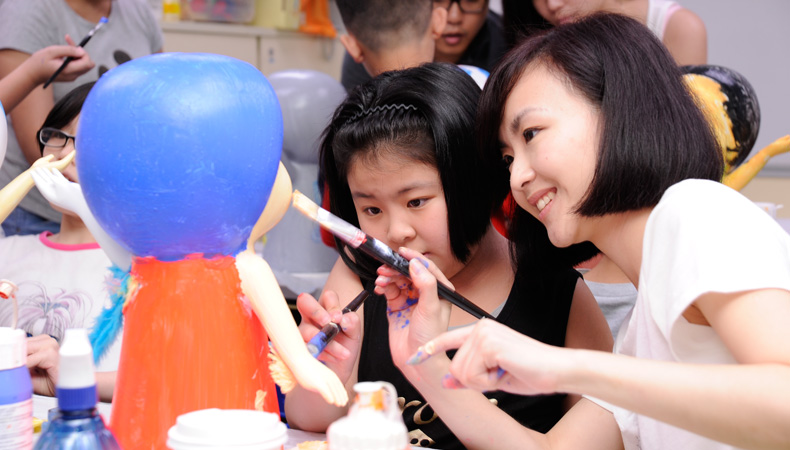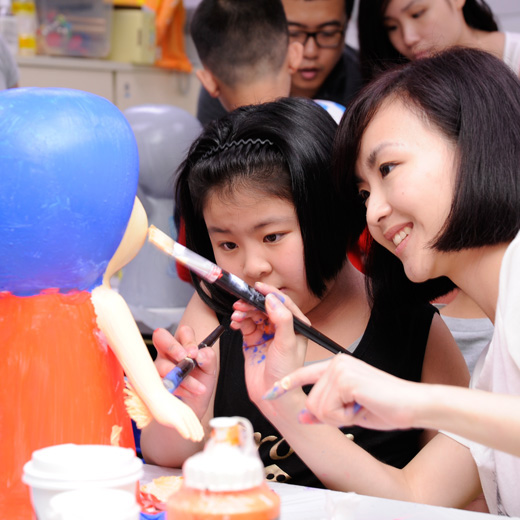 Heaven is not the only place to look for angels – kind and generous souls can be found right here in the city.
Every year, HKYAF helps a variety of corporations to fulfill their Corporate Social Responsibility needs by providing fun and unusual hands-on art experiences that enable their employees to give back to the community. Through innovative activities such as mural painting, public art treasure hunts, puppet making workshops and African drum jamming, Art Angels brings the magic of the arts to communities who seldom get the chance to experience it, including children from low-income families and special needs youth.
Help us ignite someone's dream through art – together we can provide a supportive, rewarding experience and shape the lives of those who are less fortunate.
TAGS:
Performing Arts, Youth, Art Angels (CSR), Visual Arts, Volunteering
THIS EVENT HAS FINISHED!
And it was very successful! Sign up to our mailing list to be the first to hear about upcoming events… don't miss out!
Share
Tell your friends about this event!
Related Events
26/02-17/04/2021
Drama in Action 2021: Seeking Youth Educators
Drama in Action returns in Spring 2021 with new workshops for youth educators and teachers!

22/02/2021
Jockey Club Community Sustainability Fund – Art out-of-the-box Project: Make and Play Your Own Ukulele
Learning a musical instrument is a great way to help youngsters relieve stress, build self-confidence and bond with people with similar interests. Being able to create an instrument and play it, makes the experience even more memorable.

20/11/2020-31/03/2021
Miller Performing Arts: Pull Back the Curtain 2020 – Actor's Edition
Adapting to social distancing, this year's edition of Hong Kong's most innovative English-language youth scriptwriting initiative – Pull Back the Curtain – went digital.