Home > Events > Southern District Literature Day - All About Poetry
Southern District Literature Day - All About Poetry
13/12/2014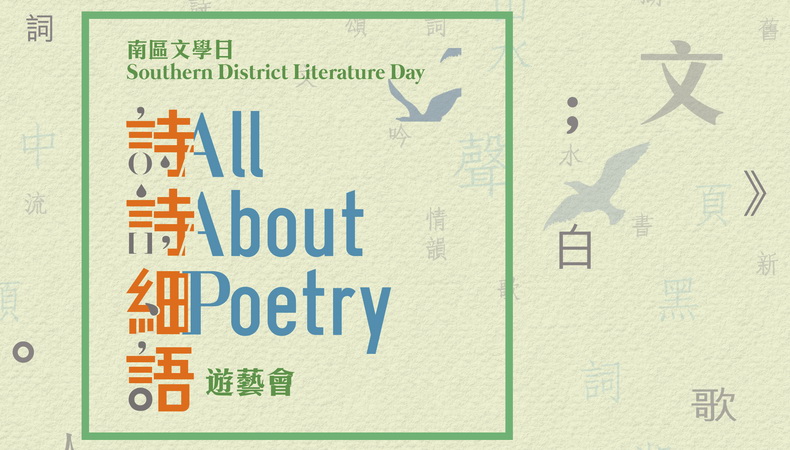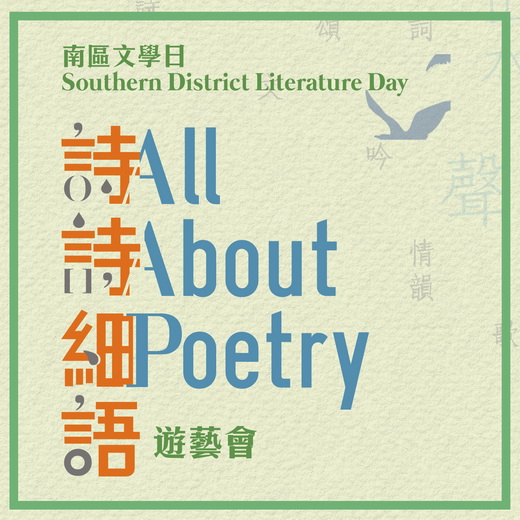 Poetry is all that is worth remembering in life ~ William Hazlitt
In recent years, in collaboration with Southern District Council, YAF has organised a number of art programmes to promote literature and encourage creativity. Through public exhibitions and workshops on flower plaque crafting, sculpting and other skills, locals and visitors have been introduced to inspirational works by famous writers and poets.
This winter, join us for an afternoon at the Aberdeen Promenade to celebrate the art of poetry. Immerse yourself in words and rhymes as you view poetry-inspired sculptures and multimedia installations. Watch calligraphy being written on walls and on the ground, and enjoy poetry reading and dance performances on stage.
Please kindly note that the majority of artworks are in Chinese.
TAGS:
Literary Arts, Youth, Schools, Visual Arts, Community Arts, Public Art, Parents, Exhibition, Families, Artists
Information
Literature Day
Date: 13/12/2014 (Sat)
Time: 12:00pm-5:00pm
Venue: Aberdeen Promenade, Hong Kong
Fee: Free admission, no ticket required
Enquiries: yan@hkyaf.com / 2877 2779
Suitable for: all ages
Note: Majority of artworks are in Chinese

THIS EVENT HAS FINISHED!
And it was very successful! Sign up to our mailing list to be the first to hear about upcoming events… don't miss out!
Share
Tell your friends about this event!
Project Partners

Related Events
10/10/2019, 08-10/11/2019
Standard Chartered Arts in the Park 2019: Seeking Youth Volunteers
We are now seeking youth volunteers to join our fabulous Standard Chartered Arts in the Park 2019!

01/09-30/11/2019
X'tra Special Arts Project
X'tra Special Arts Project returns with a new series of art and science workshops.

01/07-31/12/2019
Jockey Club "Project Silver" – Intergenerational Arts Project
Bringing the young and the elderly together to help bridge the generation gap through the arts.