Home > Events > Series & Festivals > Standard Chartered Arts in the Park Mardi Gras 2014 > Standard Chartered Arts in the Park 2014 - Twilight in the Park
Standard Chartered Arts in the Park 2014 - Twilight in the Park
15/11/2014
Instagram: #ArtsinthePark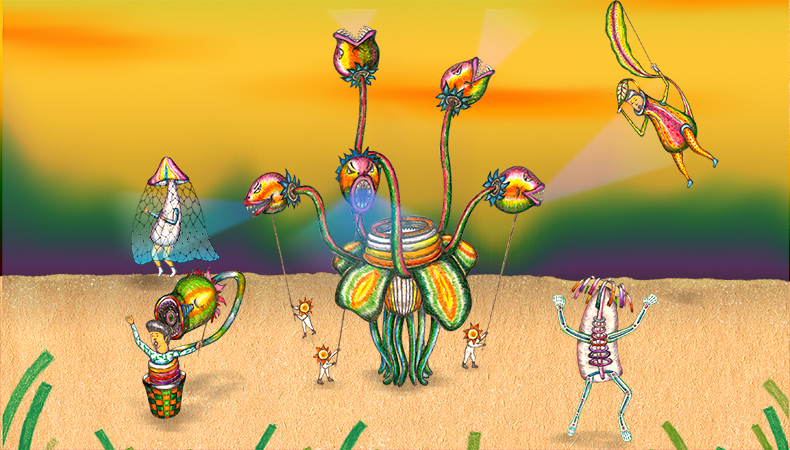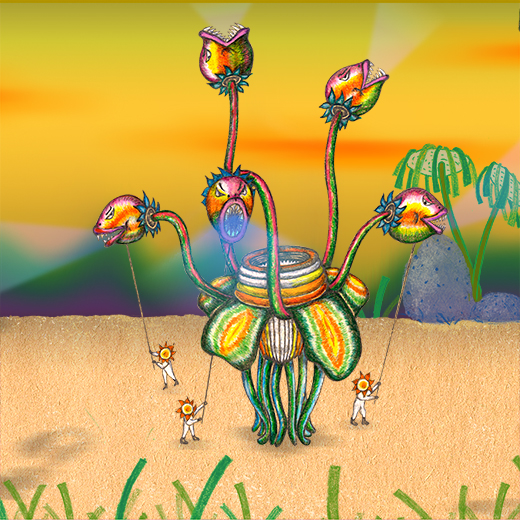 As the sun sets, let the magic of this nighttime celebration unfold.
For one night only, step into The Mad Scientist's laboratory and try your luck at the Mad Science Hunt and creative photo challenge for a chance to receive sparkling gifts. Or stop by the UV glow face-painting booth to get into the party mood, as sand painters, light jugglers and HKYAF dancers kick off the festivities.
At 6.45pm, we announce the winners of our Instagram Creative Photo Challenge and present great prizes (including an iPad Air 2 and instax mini 90s) to those who best capture the spirit of #ArtsinthePark on Instagram!
At 7pm, be ready for a truly mesmerising experience as The Mad Scientist brings to life his exotic collection of illuminated insects and plants before your very eyes in the bewitching Night Parade!
Featuring dazzling illuminated giant puppets and costumes, the Night Parade is the second collaboration between local professional artists and UK-based Lantern Company. Come and be amazed!
TAGS:
Performing Arts, Visual Arts, Arts in the Park, Community Arts, Dance
Part of
Standard Chartered Arts in the Park Mardi Gras 2014
Information
Date: 15/11/2014 (Sat)
Time: 5:00pm-8:00pm
Venue: Central Lawn, Victoria Park, Causeway Bay
Fee: Free admission (no ticket required)
Enquiries: amanda@hkyaf.com / 2214 0266
Suitable for: all ages

THIS EVENT HAS FINISHED!
And it was very successful! Sign up to our mailing list to be the first to hear about upcoming events… don't miss out!
Share
Tell your friends about this event!
Project Sponsor
Co-organisers of the Night Parade