Home > Events > Pull Back the Curtain 2015 - Sharing Performance
Pull Back the Curtain 2015 - Sharing Performance
12-13/06/2015; 12-13/06/2015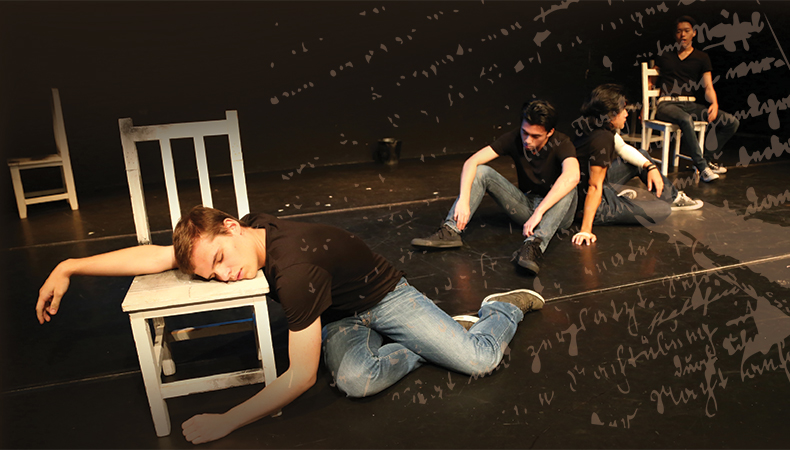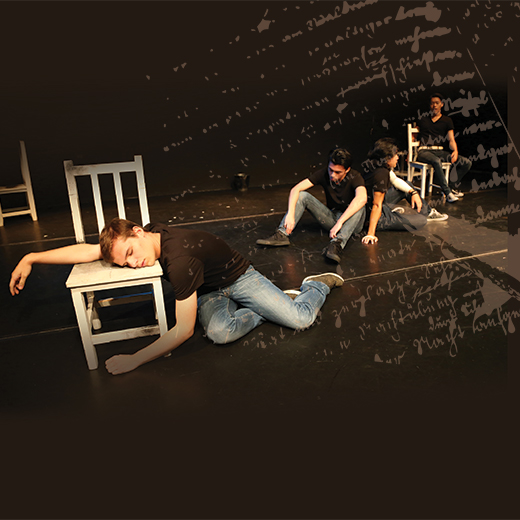 A documentary on Pull Back the Curtain by RTHK3's Teen Time (Around Town)
Part 1
Part 2
Part 3
Following last year's full-house performances, Hong Kong Youth Arts Foundation and British Council's Pull Back the Curtain returns this June with new theatre pieces written by some of Hong Kong's very best young playwrights!
In spring this year, 26 budding talents embarked on a journey of creative exploration with the youth scriptwriting programme Pull Back the Curtain. Guided by professional theatre director and playwright Clare Stearns, participants explored the world of theatre, experimented with ideas, articulated their thoughts on ethical and social issues, and watched each other's stories take shape.
Now, on 12 and 13 June, three selected 20-minute scripts will be brought to life on stage.
Breathe Me by Shen Xingzhou will be transformed into a professional physical theatre production directed by YAF's Artistic Director Lindsey McAlister. Awake by Nastassja Torio and Mike by Claire Chang will receive staged readings directed by Candice Moore, Director of Sweet and Sour Productions Ltd. The performance will be followed by a Q&A session with the director, playwrights and cast.
Click on the below links to book free tickets for
- public performances (Full House, please rsvp for the school performance if you wish to attend)
- school performances (13 June 4pm performance full)

About the Plays
Breathe Me by Shen Xingzhou
Performed by Aoi Toba, Charmaine Chan, Claudia Sham, Jade Wooldridge, Lauren Ho, Natasha Jones, Rachael Lee, Tess Chau
You thought you had moved on,
But your past has found you again.
"Breathe me, breathe what I breathe, feel what I feel."
Awake by Nastassja Torio
People can get one 'wipe' throughout their entire lives—but only one. Tara wants to become an exception to this rule, but must first convince her estranged older brother to allow it. Can she find the strength to face the pain she wants to forget, or lose herself completely?
Mike by Claire Chang
Your death was one big mess.
TAGS:
Theatre, Literary Arts, Performing Arts, Youth, Schools, Families, Artists
Information
Schools Performance
Date: 12-13/06/2015 (Fri-Sat)
Time: 4:00pm-5:15pm
Note: 13 June performance full

Public Performances
Date: 12-13/06/2015 (Fri-Sat)
Time: 7:30pm-8:45pm
Venue: Drama Studio, Chinese International School
Fee: Free admission, online registration required
Enquiries: kerryL@hkyaf.com / 2877 2656
Suitable for: ages 12 and above
Note: All public performances are full. Please rsvp for the school performance if you wish to attend. Performed in English. Running time approx 75 minutes, no intermission

THIS EVENT HAS FINISHED!
And it was very successful! Sign up to our mailing list to be the first to hear about upcoming events… don't miss out!
Share
Tell your friends about this event!
Supporting Organisation

Related Events
25/07-28/08/2022
Jockey Club "Project Silver" Intergenerational Arts Project: "The City Talks" Seeking Youth Scriptwriters
What comes to mind when you hear the words "Old Hong Kong"? All of us have our own unique memories about our lives in Hong Kong – why not put them into words and share them with the world?

01/07-31/08/2022
Jockey Club "Project Silver"– Intergenerational Arts Project "Every Note Counts": Seeking Volunteer Musicians
Music has the power to heal and inspire. If you are a musician or singer keen to share your passion for music with the community, join us and support our volunteer programme Every Note Counts!

01/05/2022-01/05/2023
Recruiting Professional Costume Designers (Project-based)
If you are a costume designer looking for a stage to showcase your work and a chance to engage with the community, join us and bring stories to life through creative costumes!

16/04-23/07/2022
Song Seeds: Music Mixtape - Youth Singer-songwriters Recruitment
Eager to express your emotions through singing and share original songs with the world? Join us this April to celebrate the power of music, learn the art of successful songwriting, and let us help make your dreams come true!