Home > Events > Sheraton Hong Kong Presents: "Tasty Hong Kong" Print Art Exhibition
Sheraton Hong Kong Presents: "Tasty Hong Kong" Print Art Exhibition
25-29/09/2016; 30/09-15/10/2016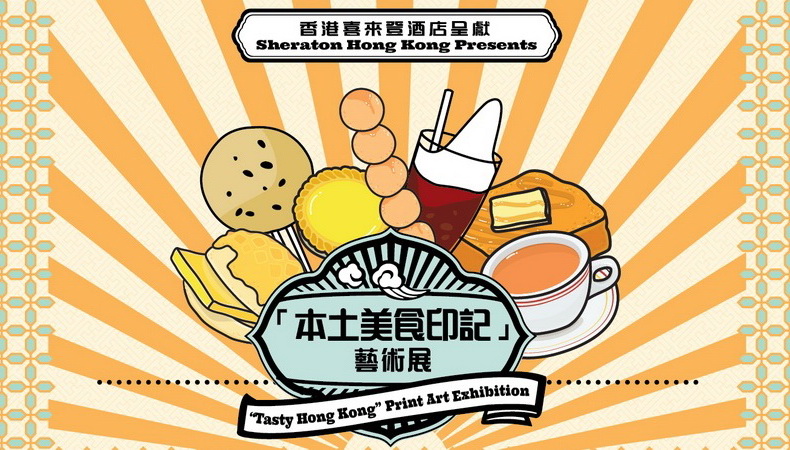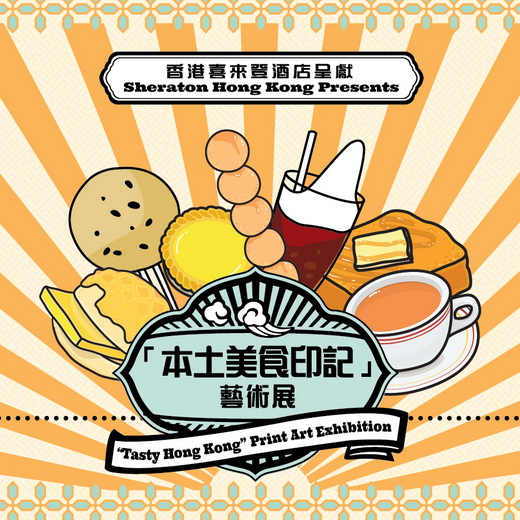 Sheraton Hong Kong Hotel & Towers has been a continuous supporter of YAF's art programmes for 17 years, with its associates volunteering their time and effort to provide the opportunity for teenage participants to experience the fun of creating art. This summer, professional YAF artists partner with Sheraton volunteers to lead underprivileged youngsters from St. James' Settlement – House of To Kwa Wan Stories "To Home" on an exploration of Hong Kong food stories through art.
What is an "Ice-room"? What is "Soy-sauce western food"? A lot of our local food developed out of the mixed Cantonese-Western culture of Hong Kong. In To Kwa Wan this aspect of traditional local culture is still very visible in the "cha chaan teng" and street food stalls that can be found in the neighbourhood. As part of the project, young participants from "To Home" will explore the streets of To Kwa Wan, capture images of their favourite local dishes and discover the stories behind them. Working with YAF artists Inkolize, they will then transform the food photos into nostalgic prints using traditional silkscreen techniques, and share them in two public exhibitions in September to October.
TAGS:
Workshop, Youth, Volunteering, Exhibition, Families, Art Angels (CSR)
Information
Exhibition #1
Date: 25-29/09/2016 (Sun-Thu)
Time: 9:00am-10:00pm
Venue: Hong Kong Cultural Centre Foyer
Fee: Free admission, no ticket required

Exhibition #2
Date: 30/09-15/10/2016 (Fri-Sat)
Time: 10:00am-10:00pm
Venue: 3/F, Sheraton Hong Kong Hotel & Towers
Fee: Free admission, no ticket required
Enquiries: fiona@hkyaf.com / 2214 0177
Suitable for: all ages

THIS EVENT HAS FINISHED!
And it was very successful! Sign up to our mailing list to be the first to hear about upcoming events… don't miss out!
Share
Tell your friends about this event!
Project Sponsor