Home > Events > The Hong Kong Jockey Club Community Project Grant - stART UP Community Arts Project 2017 - 2018
The Hong Kong Jockey Club Community Project Grant - stART UP Community Arts Project 2017 - 2018
01-28/02/2018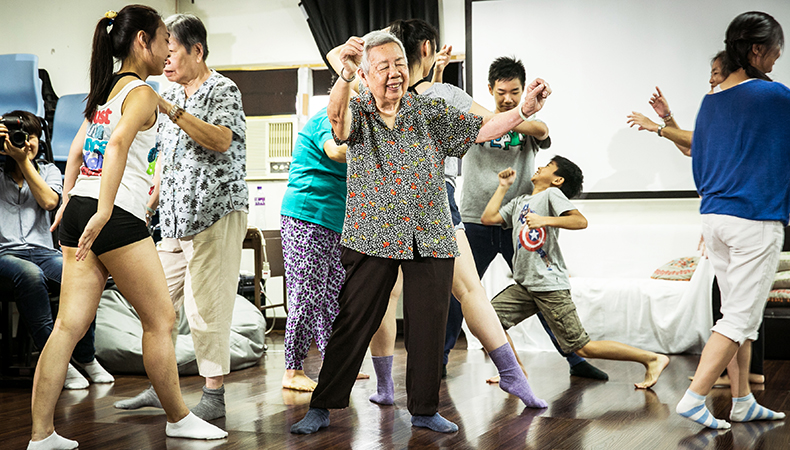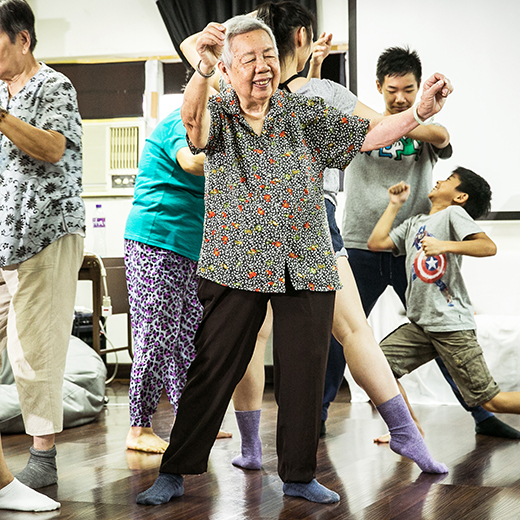 Around the world, many elderly people face loneliness and isolation. Our Community Arts Project stART Up, is designed to help elderly people connect with youngsters and artists in a meaningful collaboration through art.
Funded by The Hong Kong Jockey Club Charities Trust, the project is based on the concept of creative aging and inter-generational integrated art. Through a wide range of visual and performing arts activities, it offers elderly residents an opportunity to engage with society in positive new ways.
We are now recruiting schools interested in joining the programme. Resulting artworks will be showcased at a public exhibition to be held in mid 2018. For more information, please contact kinyu@hkyaf.com
TAGS:
Performing Arts, Visual Arts, Community Arts, Youth, Elderly, stART Up
Information
Seeking Schools Participation
Date: 01-28/02/2018 (Thu-Wed)
Fee: Free admission
Registration Deadline: 31/12/2017 (Sun)
Enquiries: kinyu@hkyaf.com / 2214 0280

THIS EVENT HAS FINISHED!
And it was very successful! Sign up to our mailing list to be the first to hear about upcoming events… don't miss out!
Share
Tell your friends about this event!
Funded by
Related Events
12/01/2019, 19/01/2019, 26/01/2019, 29/01/2019
#Be the Change - Project 2: Seeking Young Writers and Spoken Word Artists
There are many urgent social issues in Hong Kong that need to be brought to light. What better group to do this than the young people who make up our next generation of changemakers?

01-31/12/2018
The Mills Mural Art Project

30/11/2018
Miller Performing Arts: Circus Skills: Plate-spinning 101

23-25/11/2018, 29/11-01/12/2018
Swire Properties White Christmas Street Fair 2018

22-23/11/2018, 22-23/11/2018, 24/11/2018, 24/11/2018
Miller Performing Arts: Fame
Your best chance to book the best tickets for Miller Performing Arts: Fame! Join us for an unforgettable theatrical experience!