Home > Events > Series & Festivals > Miller Performing Arts > Miller Performing Arts: Big Brother is Watching You
Miller Performing Arts: Big Brother is Watching You
23/03/2018; 24/03/2018; 24/03/2018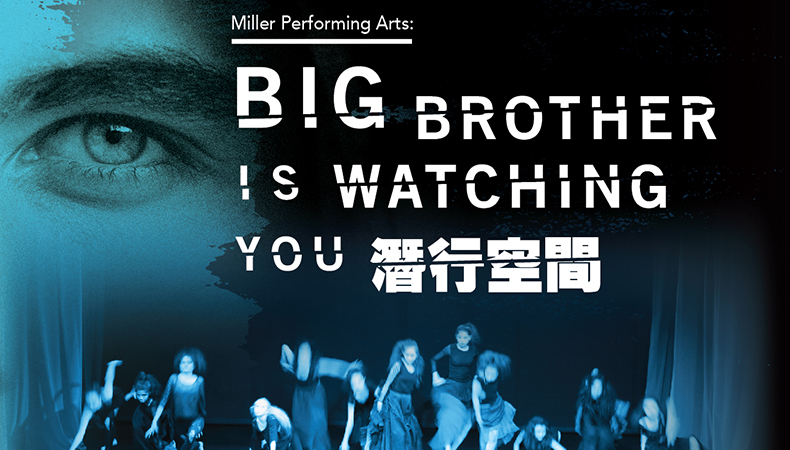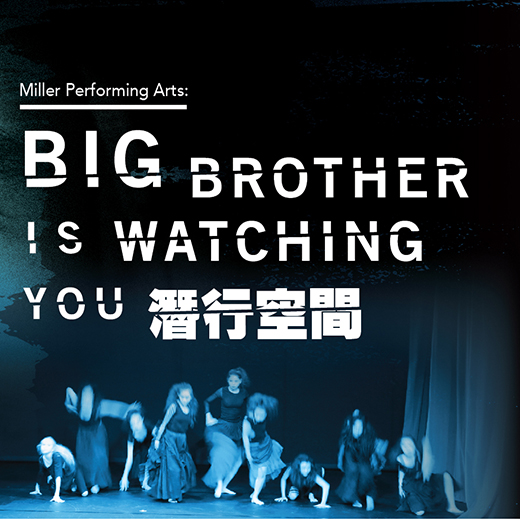 **Due to the overwhelming response, ticket registration is now closed. Thank you for your support!**
"Who controls the past controls the future. Who controls the present controls the past." George Orwell
"The future is there... looking back at us. Trying to make sense of the fiction we will have become." William Gibson
Since the beginning of time, writers and storytellers have imagined what our future holds, inviting us to travel through time to explore new worlds through their work. At times we celebrate creative triumphs, at times we are alarmed by how fine the line is between fact and fiction.
Big Brother is Watching You is an original dance and physical theatre work that explores some of literature's richest, most daring and at times dark imaginings of our future, including George Orwell's 1984, Ray Bradbury's Fahrenheit 451, Aldous Huxley's Brave New World, Mark Ravenhill's The Cut, and Dennis Kelly's After the End.
The production brings together youth and professional performers and is created by professional artists Mimi Burns, Anca Chung, Lai Tak-wai and King Wong, as well as YAF Youth Assistant Choreographers Tess Chau, Vivian Ho, Rae Lee, Billy Lo, Dominique Tse and Heiyin Wong.
TAGS:
Performing Arts, Physical Theatre, Dance
Part of
Miller Performing Arts
Information
ALL PERFORMANCES ARE FULL
Date: 23/03/2018 (Fri)
Time: 7:30pm-9:00pm

Date: 24/03/2018 (Sat)
Time: 2:30pm-4:00pm
Note: FULL

Date: 24/03/2018 (Sat)
Time: 7:30pm-9:00pm
Venue: McAulay Studio, Hong Kong Arts Centre
Fee: Free admission, register for tickets
Enquiries: phoebe@hkyaf.com / 2561 3201
Suitable for: ages 10 and above
Note: FULL, Performed in English, may contain strong language, approx 100 mins including an Artist Q&A, no intermission

THIS EVENT HAS FINISHED!
And it was very successful! Sign up to our mailing list to be the first to hear about upcoming events… don't miss out!
Share
Tell your friends about this event!
Project Partner

Related Events
30/11/2018
Miller Performing Arts: Circus Skills: Plate-spinning 101

09/11/2018
Miller Performing Arts: Circus Skills: Juggling 101