Home > Events > HK Urban Canvas: Mobile Application
HK Urban Canvas: Mobile Application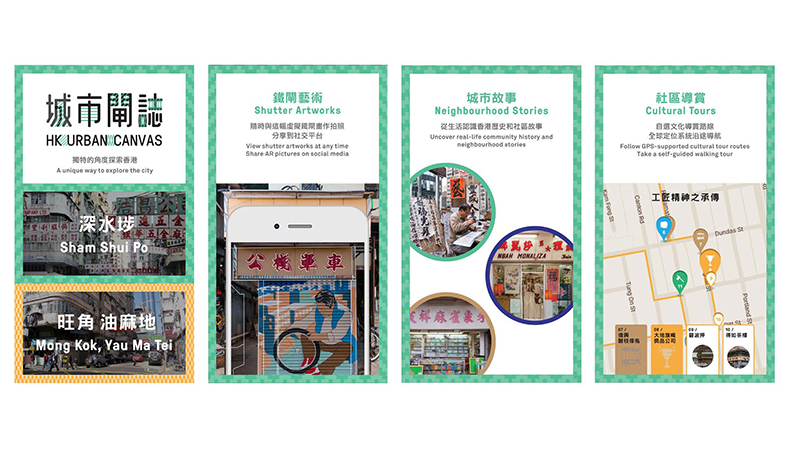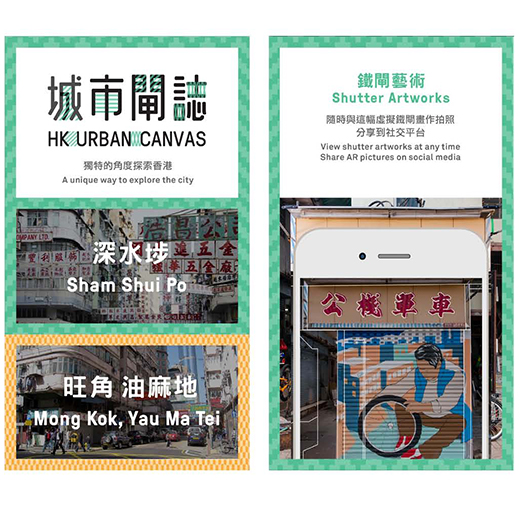 To let audiences view the shutter art works at any time, the HK Urban Canvas project includes a mobile app with an augmented reality function that allows you to view the works on your smartphone even when shops are open and the shutters are not visible! The app also lets you share the art works on social media.
The app includes four districts and seven tour routes on Hong Kong Island and Kowloon. With the app you can check the location of the forty shutter artworks, read about the artistic concepts behind each work, learn neighbourhood stories, and follow your own pace to walk along the suggested cultural tour routes – each of which is supported by a GPS system that makes it easy to locate checkpoints.
The updated HK Urban Canvas mobile app is now available for free download from App Store and Google Play!
TAGS:
Visual Arts, Mobile App, AR
THIS EVENT HAS FINISHED!
And it was very successful! Sign up to our mailing list to be the first to hear about upcoming events… don't miss out!
Share
Tell your friends about this event!
Project Sponsor
Related Events
01-30/04/2019
HK URBAN CANVAS 2019: Exhibition
This year, HK Urban Canvas explores the rich multicultural communities of Aberdeen, Ap Lei Chau and Kowloon City with a focus on local food.

01/04-31/05/2019
HK URBAN CANVAS 2019: Guided Cultural Tour
This April and May, the HK Urban Canvas 2019 guided cultural tour returns to explore Aberdeen, Ap Lei Chau and Kowloon City!

01/01-31/03/2019
The Hong Kong Jockey Club Community Project Grant: stART Up Community Arts Project 2019
Many young people in Hong Kong experience bullying at school and among peers. But we can combat this by helping children develop empathy, and by providing them with safe environments where they can express their concerns, develop self-confidence, and learn how to stand up for themselves and each other.