Home > Events > "Standard Chartered Arts in the Park 2019" Event Cancellation
"Standard Chartered Arts in the Park 2019" Event Cancellation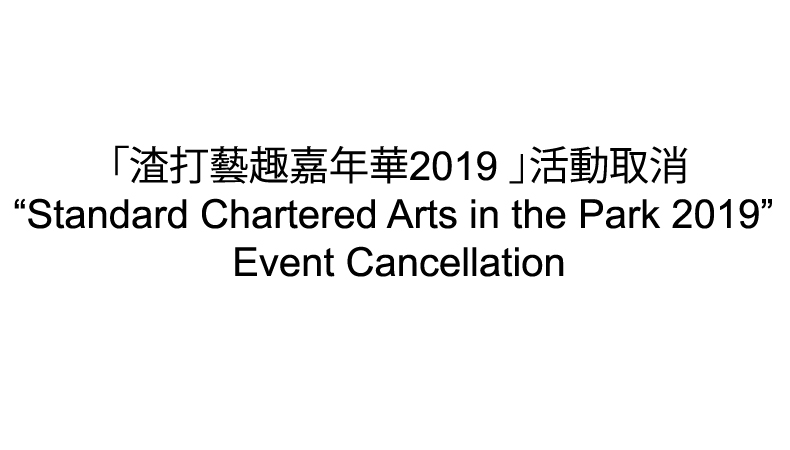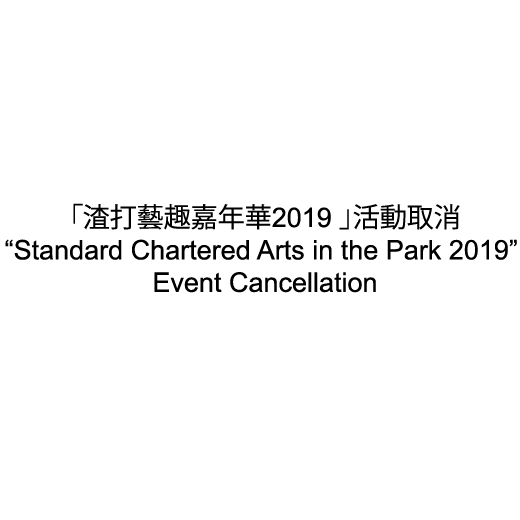 In light of recent incidents and other unforeseeable circumstances, the Hong Kong Youth Arts Foundation (HKYAF) has decided to cancel the Standard Chartered Arts in the Park 2019 originally ‪scheduled to take place in Causeway Bay on 9 and 10 November 2019. ‬As one of Hong Kong's largest outdoor youth arts festival, the event attracted over 190,000 visitors last year. The decision has been made in consideration of the safety of our participants and volunteers.‬‬‬‬‬‬
HKYAF is immensely grateful to the support and contribution from our sponsors, supporting organisations, partners, as well as 3,500 students from more than 60 participating schools who have dedicated countless hours of their creativity in the past months. We apologise for all the inconvenience caused by the cancellation.
Related Events
11/07/2020, 11/07/2020, 11/07/2020
Standard Chartered Arts in the Park 2020: Auditions for Youth Dancers
Join us as a youth dancer at Standard Chartered Arts in the Park 2020 this November as the city gathers to celebrate the arts!

22/06-13/07/2020
RAW 2020: A Cappella Team Auditions
Calling all singers and Beatboxers! Join YAF's a cappella group, and let your voice be heard!

13/09/2020
Standard Chartered Arts in the Park 2020: Recruiting Performance Groups
Does your performance group have skills you'd like to show the world? If you dance, play music, do acrobatics, perform magic, do martial arts or have other performance talents… we'd love to have you join us!

31/01/2020
Jockey Club "Project Silver" – Intergenerational Arts Project: Seeking Schools and Elderly Service Organisations Participation
Ageing affects all of us. But whatever our age, we all share the same human experience and emotions.

21/02-31/12/2020
Art Angels: Interested in corporate volunteering?
Help us ignite someone's dream through art – together we can provide a supportive, rewarding experience and shape the lives of those who are less fortunate.