Home > Events > Drama in Action 2021: Seeking Youth Educators
Drama in Action 2021: Seeking Youth Educators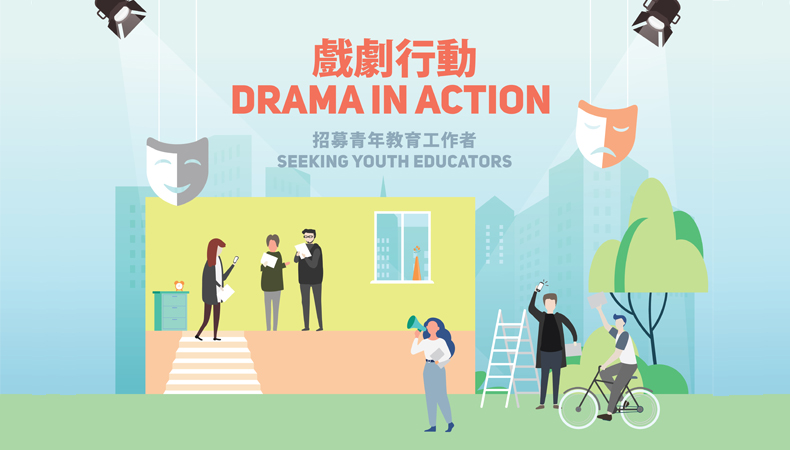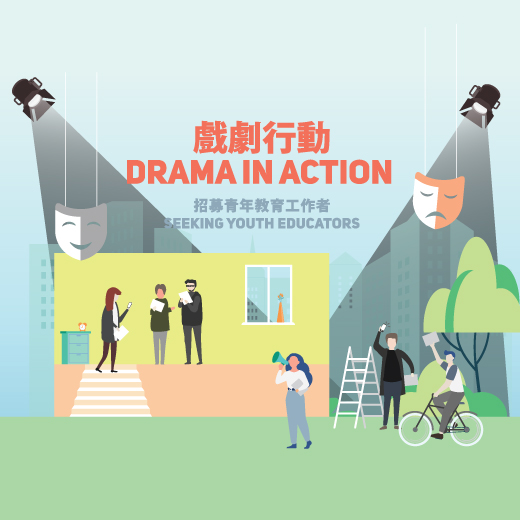 Drama in Action returns in Spring 2021 with new workshops for youth educators and teachers!
Led by professional theatre artists and educators Lindsey McAlister, Juliette O'Brien and Neil Harris, the dynamic and informative workshops explore scriptwriting, directing, performance skills, drama games and more – providing youth educators with professional development, as well as tools and techniques to help infuse drama into their teaching. The workshops are particularly suitable for local primary and secondary school teachers who work with young people in English.
*Registration Deadline: Four days before workshop begins
---
Workshop 5: Inspiration is Everywhere
Artist: Lindsey McAlister
26 February 2021 (Friday), 6:30pm – 9:30pm
27 February 2021 (Saturday), 10am – 5pm
Registration Deadline: 22 February 2021 (Monday)
*Participants must be able to attend all workshop dates.
If you're keen to create a theatrical performance for your students but not sure where to begin, join Lindsey McAlister and discover new ways to stimulate your work. In two workshop sessions, participants take part in hands-on activities that explore how props, music, images, poetry, improvisation and more can feed the imagination and inspire creativity.
---
Workshop 6: Shakespeare Without Fear
Artist: Juliette O'Brien
26 March 2021 (Friday), 6:30pm – 8:30pm
Registration Deadline: 22 March 2021 (Monday)
*This workshop will be conducted online
Teaching Shakespeare can be daunting. In this workshop, professional artist and educator Juliette O'Brien shares tips on how to demystify Shakespeare's language and highlight the universal concepts and themes that make his works relevant to modern classrooms and students of all ages. Through fun activities participants explore new ways to help students understand the texts and creative ideas for staging dialogue and bringing characters to life. All activities are suitable for a range of English language and age levels, and can be easily transferred to other texts teachers might be using in class.
---
Workshop 7: Bringing Words to Life
Artist: Neil Harris
16 April 2021 (Friday), 6:30pm – 9:30pm
17 April 2021 (Saturday), 10am – 5pm
Registration Deadline:12 April 2021 (Monday)
*Participants must be able to attend all workshop dates.
Discover how to make English and literature classes fun, engaging and impactful by getting your students up and moving with drama activities! In this workshop, educator and performance artist Neil Harris shares techniques, tasks and ideas that can help students enhance their understanding of character and plot. Participants also explore how to play with voices, learn to storyboard and lead hot-seating and other spin-off activities that make text and literature classes fun for everyone.
TAGS:
Theatre, Performing Arts, drama in action, youth educators
Apply Now
Information
Seeking Youth Educators
Venue: HKYAF Studio or online
Fee: Online registration required
Enquiries: cristie@hkyaf.com
Suitable for: Suitable for teachers, youth educators and parents of primary and secondary students
Note: Conducted in English

Project Sponsor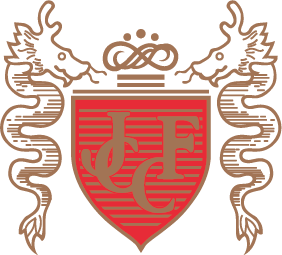 Jacky Chan
​Charitable Foundation
Related Events
19-24/07/2021
Miller Performing Arts: RAW A Cappella Summer Academy – Auditions
If you love to sing or beatbox and are curious to learn more about a capella and vocal percussion, join us and audition for our fun-filled fast-paced summer programme at the RAW A Cappella Summer Academy.

05-17/07/2021
Miller Performing Arts: Pull Back the Curtain 2021 – Seeking Youth Participants
This year, Pull Back the Curtain goes back in time and takes inspiration from some of the greatest figures in 20th century music, art and history.

21-22/05/2021
Standard Chartered Arts in the Park 2021 – Auditions For Youth Dancers
Seeking energetic dancers aged 10 to 25! Join one of our three dance teams and celebrate the arts at Standard Chartered Arts in the Park 2021 (AIP) this November. Experience preferred, enthusiasm a must!

04/05/2021
Miller Performing Arts: Only a Girl – Seeking Youth Performers
We are now seeking enthusiastic young actors and dancers aged 12 to 25 for our flagship original theatre production. We especially welcome performers from the LGBTQ+ youth community to audition.

15/07/2021
#hashtag – Live Recording for Schools
We are now pleased to offer a free-of-charge recording of the live performance of #hashtag to schools interested in sharing it with their students. Through theatre, dance, music and video the performance brings to life the powerful and sometimes deceptive world of social media, and shines a light on issues facing many young people today, such as cyber bullying, abortion, suicide and self-harm, that are often considered taboo.