Home > Events > Miller Performing Arts: #BeTheChange: 16 Beats, 1 Song
Miller Performing Arts: #BeTheChange: 16 Beats, 1 Song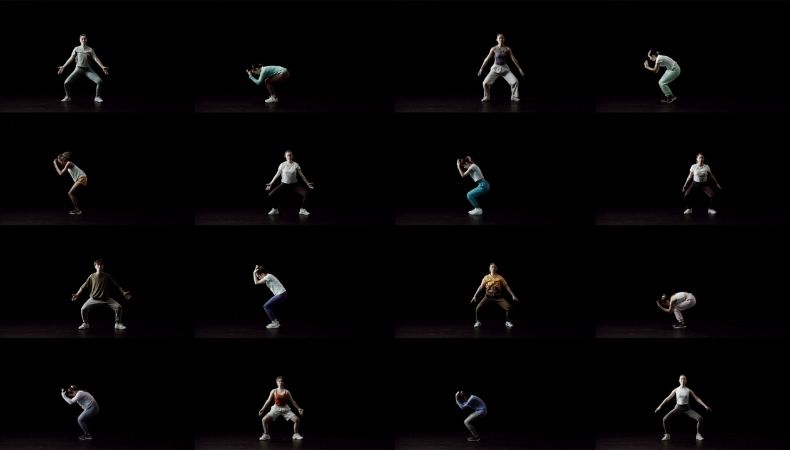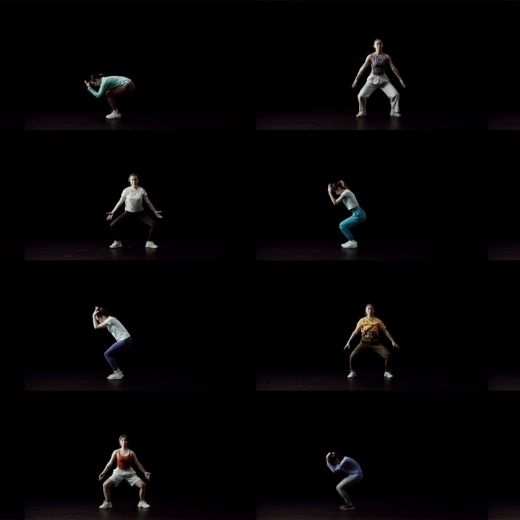 The experimental short film 16 Beats, 1 Song celebrates the bold individuality and future prospects of Hong Kong's young people through dance. Conceived in 2020, when the global community united to fight against COVID-19, and directed by choreographer Kirsten Ho and cinematographer Takao Komaru, the work explores the process of self-discovery that all young people experience as they consider questions of identity and meaningful self-expression, showing how individuality shines through even when faces are hidden by masks.
The solo performances featured in the film were created following social distancing regulations and with all rehearsals conducted online. The dancers met in-person for the first time during the filming process when each dancer was filmed one at a time.
Although the dancers perform alone, the overwhelming message of the film is not one of isolation but of community, a space where individuals are diverse but in tune, and where unique voices ring out loud, clear and in harmony.
Performed by:
Allie Siu
Angela Leung
Bertha Luk
Christine Lam
Clarissa Choi
Ezha Oswin
Gloria Guan
Hannah Tunbridge
Isabella Chan
Jacqueline Hui
Julie Hui
May Chui
Maya Cheung
Melanie Cheng
Natalie Lee
Samantha Wing-tong Chu
Wesley Lee
TAGS:
Performing Arts, be the change, spoken word, dance, film
THIS EVENT HAS FINISHED!
And it was very successful! Sign up to our mailing list to be the first to hear about upcoming events… don't miss out!
Share
Tell your friends about this event!
Project Partner

​
Related Events
17/03-09/04/2021
The Hong Kong Jockey Club Community Project Grant: stART Up Community Arts Project 2021 "Why on Earth?"
Why on Earth? features a series of original dance, music and spoken word creations that highlight the issues posed by climate change, the challenges we face in our daily lives, and what we can do to help preserve our planet in the best way possible.

17/03-09/04/2021
The Hong Kong Jockey Club Community Project Grant: stART Up Community Arts Project 2021 – #BeTheChange
Journey to the Top and Haste Makes E-waste are two new original spoken word dance films from the #BeTheChange film series that encourages young people to address social issues that impact them through the arts.

26/02-17/04/2021
Drama in Action 2021: Seeking Youth Educators
Drama in Action returns in Spring 2021 with new workshops for youth educators and teachers!

15/07/2021
#hashtag – Live Recording for Schools
We are now pleased to offer a free-of-charge recording of the live performance of #hashtag to schools interested in sharing it with their students. Through theatre, dance, music and video the performance brings to life the powerful and sometimes deceptive world of social media, and shines a light on issues facing many young people today, such as cyber bullying, abortion, suicide and self-harm, that are often considered taboo.

22/02/2021
Jockey Club Community Sustainability Fund – Art out-of-the-box Project: Make and Play Your Own Ukulele (FULL)
Learning a musical instrument is a great way to help youngsters relieve stress, build self-confidence and bond with people with similar interests. Being able to create an instrument and play it, makes the experience even more memorable.