Home > Events > Miller Performing Arts: Pull Back the Curtain 2021 – Seeking Youth Participants
Miller Performing Arts: Pull Back the Curtain 2021 – Seeking Youth Participants
05-17/07/2021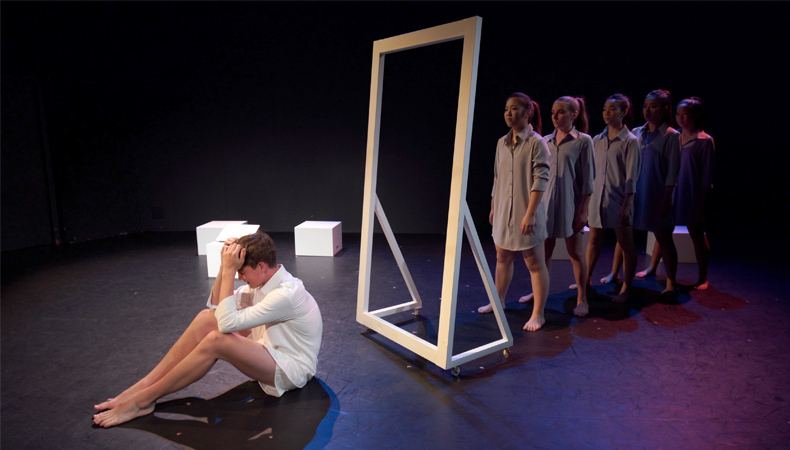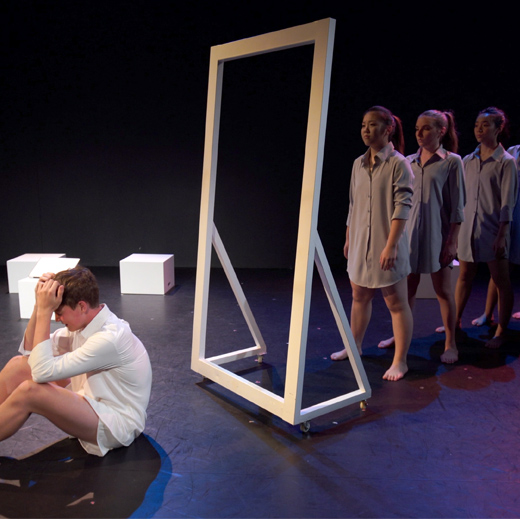 Date: 05 – 09, 12 – 17|07|2021
Time: 10:30am – 3:00pm
Application requirement: In 250 or more words, please describe a person from the 20th century who has inspired you most, and why (please answer in English).
From Frida Kahlo to Neil Armstrong, from The Beatles to David Bowie, this year, Pull Back the Curtain goes back in time and takes inspiration from some of the greatest figures in 20th century music, art and history.
In workshops led by professional writer and theatre maker Becky Baker, participants look at the lives of influential popular culture icons, use the stories they uncover to stimulate ideas for scripts, then take on the roles of writer and director to devise their own theatrical pieces from conception to performance.
Participants are also introduced to a diverse array of contemporary theatre practices and creative script writing techniques – such as monologues, verbatim theatre and spoken word – to help them develop a diverse writing toolkit and create an exciting and innovative script.
If you'd like to craft your own original performances, join us this summer to hone your skills and create work that celebrates hope and survival in changing times.
TAGS:
Theatre, Performing Arts, Scriptwriting, Pull Back the Curtain, playwright
Apply Now
Information
Seeking Youth Participants
Date: 05-17/07/2021 (Mon-Sat)
Venue: HKYAF Studio
Fee: Free admission. Online application submission required
Registration Deadline: 28/06/2021 (Mon)
Enquiries: cristie@hkyaf.com
Suitable for: Ages 13 to 25
Note: Conducted in English

Project Partner

​
Related Events
19-24/07/2021
Miller Performing Arts: RAW A Cappella Summer Academy – Auditions
If you love to sing or beatbox and are curious to learn more about a capella and vocal percussion, join us and audition for our fun-filled fast-paced summer programme at the RAW A Cappella Summer Academy.

05/07/2021
The Process of Devising Theatre
If you're curious about using devised theatre at your school, find out more this July at The Process of Devising Theatre, a two-day workshop presented by theatre educator and performance artist Neil Harris.

01/07-30/11/2021
Jockey Club "Project Silver" Intergenerational Arts Project 2021: "Three Lives, Three Songs" Music and Video Creation Programme
Three Lives, Three Songs is a new Cantonese music and video creation programme that brings together music industry professionals and young participants to create original songs and videos inspired by the personal stories of elderly members of the community.

15/08/2021
Jockey Club "Project Silver"– Intergenerational Arts Project "Every Note Counts": Seeking Volunteer Musicians
If you are a musician or singer keen to share your passion for music with the community, join us and support our volunteer programme Every Note Counts!

15/07/2021
#hashtag – Live Recording for Schools
We are now pleased to offer a free-of-charge recording of the live performance of #hashtag to schools interested in sharing it with their students. Through theatre, dance, music and video the performance brings to life the powerful and sometimes deceptive world of social media, and shines a light on issues facing many young people today, such as cyber bullying, abortion, suicide and self-harm, that are often considered taboo.