Home > Events > Miller Performing Arts: Only a Girl – Seeking Youth Performers
Miller Performing Arts: Only a Girl – Seeking Youth Performers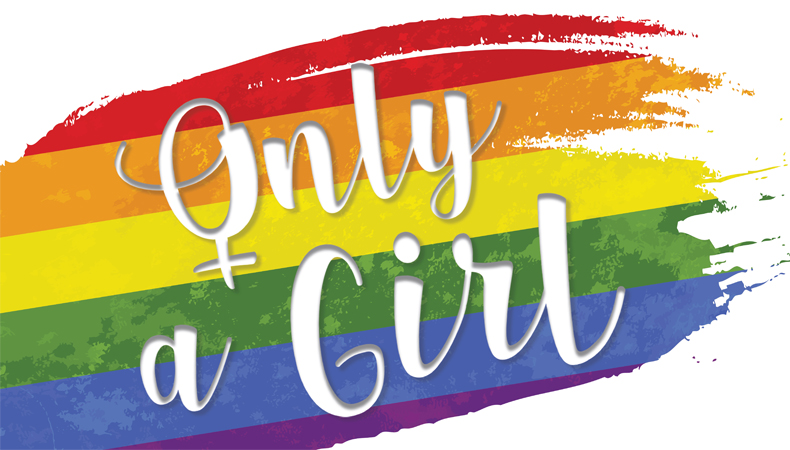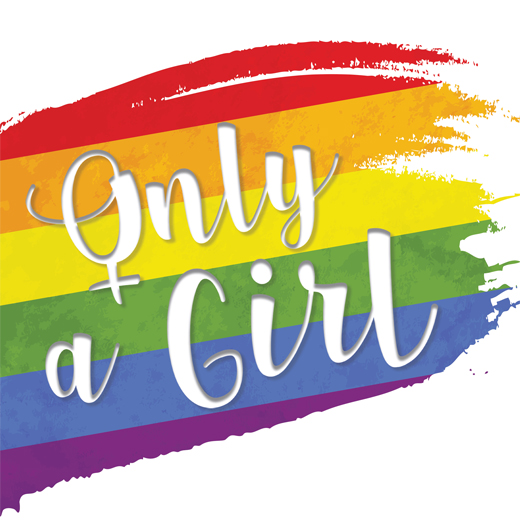 A charming, bittersweet LGBTQ+ tale about a girl's road to self discovery.
Only a Girl begins with a chance encounter on the MTR that turns 15-year-old Jazz's predictable world upside down. As the sparks of first love ignite, she learns how to navigate conservative parents, a nosey sister, curious friends and a new secret life. But will she find a way to live fully and openly?
We are now seeking enthusiastic young actors and dancers aged 12 to 25 for our flagship original theatre production Only a Girl that opens this November! The show is written and directed by Lindsey McAlister, and we especially welcome performers from the LGBTQ+ youth community to audition. Experience preferred, enthusiasm a must!
---
Acting auditions: 08 | 05 | 2021 (FULL)*
10am – 5pm: Seven audition sessions, 1 hour per session. Please select one session.
*All audition sessions are full, please contact Ms.Mag Hung (mag@hkyaf.com) if you have any inquiries.
---
Dance auditions: 09 | 05 | 2021
10am – 4:15pm: Five audition sessions, 1 hour 15-min per session. Please select one session.
Come prepared to learn and perform a dance routine.
---
Spots will be allocated on a first come, first served basis. You can choose to register for either or both auditions. Callbacks take place on 15 and 16 May 2021. Rehearsals begin late August 2021 and performances take place between 25 and 27 November 2021 at the Hong Kong Arts Centre.
TAGS:
Performing Arts, Dance, auditions, theatre production, acting
Information
Seeking Youth Performers
Venue: HKYAF Studio
Fee: Free admission, online registration required
Registration Deadline: 4/05/2021 (Tue)
Enquiries: mag@hkyaf.com
Suitable for: Ages 12 to 25
Note: Conducted in English

THIS EVENT HAS FINISHED!
And it was very successful! Sign up to our mailing list to be the first to hear about upcoming events… don't miss out!
Share
Tell your friends about this event!
Project Partner

​
Related Events
25/11/2021, 26/11/2021, 27/11/2021, 27/11/2021
Miller Performing Arts: Only a Girl — Advance School Bookings
Our flagship theatre production "Only A Girl" opens this November. Advance school bookings are available now!

12/09-21/11/2021
The Hong Kong Jockey Club Community Project Grant: stART Up Community Arts Project 2022 Ink In Motion – Modern Chinese Poetry Programme
Join us for our Modern Chinese Poetry Programme Ink in Motion to experiment with creative ways of exploring your self-identity. You will learn to craft poems based on themes of empathy, mutual assistance and equality in the community.

12/08-31/12/2021
Miller Performing Arts: #BetheChange: Tipping the Scales
"In recent years, researchers estimate a pangolin was poached every 21 minutes to fuel the illegal trade in Hong Kong alone. Globally, a pangolin is poached from the wild every 5 minutes."

15/07-31/12/2021
Standard Chartered Youth Creative Industry Employment Scheme
The Standard Chartered Youth Creative Industry Employment Scheme provides employment opportunities for youth graduates to jumpstart their creative careers.

01/07-30/11/2021
Jockey Club "Project Silver" Intergenerational Arts Project 2021: "Three Lives, Three Songs" Music and Video Creation Programme
Three Lives, Three Songs is a new Cantonese music and video creation programme that brings together music industry professionals and young participants to create original songs and videos inspired by the personal stories of elderly members of the community.