Home > Events > Jockey Club "Project Silver"– Intergenerational Arts Project "Every Note Counts": Seeking Volunteer Musicians
Jockey Club "Project Silver"– Intergenerational Arts Project "Every Note Counts": Seeking Volunteer Musicians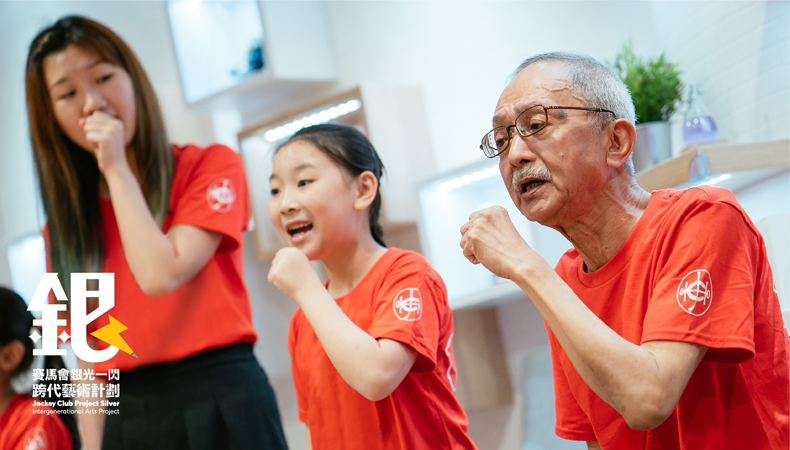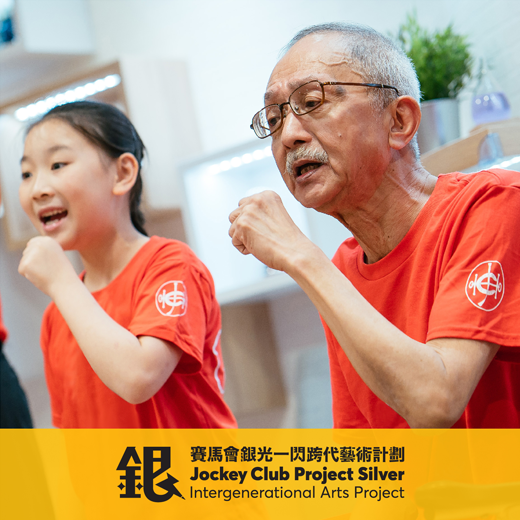 Performance period: July – November 2021
Online recruitment and interviews: Now until 15 August 2021
If you are a musician or singer keen to share your passion for music with the community, join us and support our volunteer programme Every Note Counts!
Part of our Jockey Club "Project Silver" Intergenerational Arts Project, Every Note Counts shares the pleasure of music and companionship with elderly citizens by taking music performances into community centres or the homes of those unable to attend music performances independently.
We are now seeking volunteer musicians – soloists or groups of two to four – to present 15 to 20-minute performances for the elderly. Don't miss this opportunity to make a difference and share the joy of music!
​Online interviews with volunteers will be conducted until the programme reaches maximum capacity. Selected soloists or groups will be assigned between one and three visits during the performance period. Apply now and share your passion for music with the elderly!
---
Remarks:
- Participants are required to bring their own instruments and equipment, including music stands.
- Due to space limitations in homes and centres, only groups of four or less and acoustic or unplugged portable instruments can be accommodated.
- Most visiting sessions take place during weekdays and Saturday mornings or afternoons. If you have work commitments, please let us know in your application whether you are able to take time off on weekdays.
- Volunteers are responsible for arranging their own transportation to and from each visit.
- All volunteers must obtain COVID-19 test results before each visit if required by the community centre. Further details will be provided after volunteers are on board.
- Volunteers are responsible for arranging their own rehearsals. HKYAF will also provide two music performance training sessions before each visit.
---
To apply, please complete the online application form and submit a one to three-minute video* of your own / your group's music performance by 15 August 2021.
Shortlisted applicants will be invited to an online interview to help us get to know each other.
*For video submissions, please provide video links (YouTube, Google Drive, Dropbox) and full access permissions. Please also label your videos clearly with the name you provide in your application form
TAGS:
Performing Arts, Every Note Counts, project silver, music volunteering
Finished
Information
Recruiting volunteer music groups
Venue: Venue to be confirmed
Fee: Free admission. Online application with video sample required
Registration Deadline: 15/08/2021 (Sun)
Enquiries: pa@hkyaf.com /3616-0941
Suitable for: Suitable for ages 14 and above. Prior music performance experience preferred. Working adults are welcome
Note: Conducted in Cantonese

Registration has closed!
And it was very successful! Sign up to our mailing list to be the first to hear about upcoming events… don't miss out!
Share
Tell your friends about this event!
Funded by

Related Events
25/11/2021, 26/11/2021, 27/11/2021, 27/11/2021
Miller Performing Arts: Only a Girl — Advance School Bookings
Our flagship theatre production "Only A Girl" opens this November. Advance school bookings are available now!

12/09-21/11/2021
The Hong Kong Jockey Club Community Project Grant: stART Up Community Arts Project 2022 Ink In Motion – Modern Chinese Poetry Programme
Join us for our Modern Chinese Poetry Programme Ink in Motion to experiment with creative ways of exploring your self-identity. You will learn to craft poems based on themes of empathy, mutual assistance and equality in the community.

05-26/09/2021
Jockey Club "Project Silver" Intergenerational Arts Project 2021: Punch Needle Embroidery Workshop – Seeking mixed generation participating duos
Suitable for beginners of all ages, spend some quality time with an older relative and learn to create beautiful "embroidery paintings".

12/08-31/12/2021
Miller Performing Arts: #BetheChange: Tipping the Scales
"In recent years, researchers estimate a pangolin was poached every 21 minutes to fuel the illegal trade in Hong Kong alone. Globally, a pangolin is poached from the wild every 5 minutes."

15/07-31/12/2021
Standard Chartered Youth Creative Industry Employment Scheme
The Standard Chartered Youth Creative Industry Employment Scheme provides employment opportunities for youth graduates to jumpstart their creative careers.