Home > Events > Miller Performing Arts: Only a Girl
Miller Performing Arts: Only a Girl
25/11/2021; 26/11/2021; 27/11/2021; 27/11/2021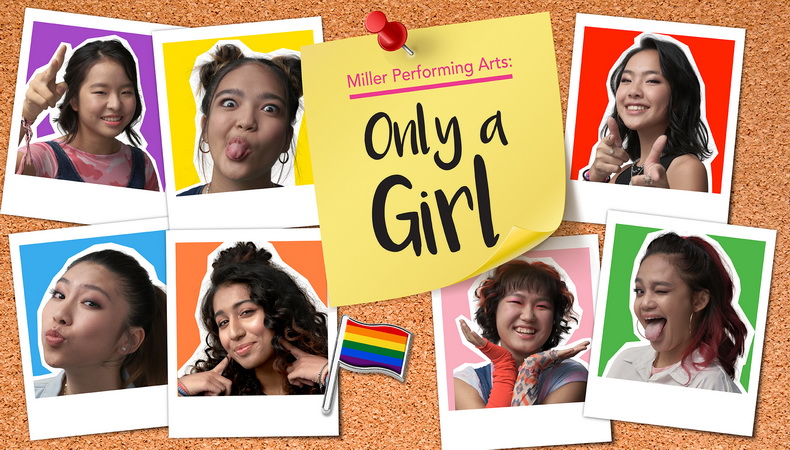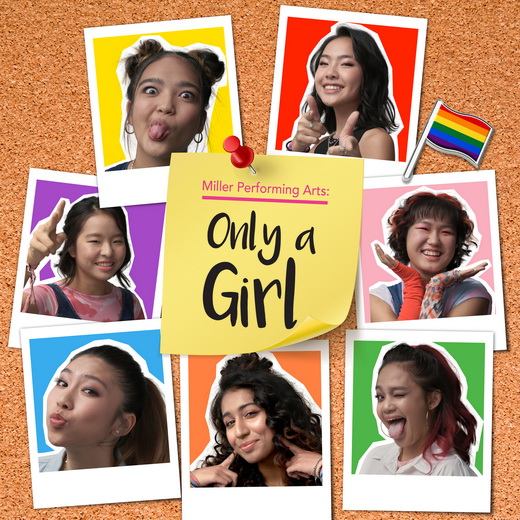 This November, 50 talented young local actors and dancers take the stage to present Only a Girl – a bittersweet LGBT+ tale about a girl's road to self-discovery.
Written and directed by HKYAF's founder Lindsey McAlister, Only a Girl begins with a chance encounter on the MTR that turns 15-year-old Jazz's predictable world upside down. As the sparks of first love ignite, she learns how to navigate conservative parents, a nosey sister, curious friends and a new secret life. But will she find a way to live fully and openly?
Public ticket sales start on 8 October 2021 at 12 pm at POPTICKET.
Information
Theatre Performance #1
Date: 25/11/2021 (Thu)
Time: 7:30pm-9:30pm

Theatre Performance #2
Date: 26/11/2021 (Fri)
Time: 7:30pm-9:30pm

Theatre Performance #3
Date: 27/11/2021 (Sat)
Time: 2:30pm-4:30pm

Theatre Performance #4
Date: 27/11/2021 (Sat)
Time: 7:30pm-9:30pm
Venue: Shouson Theatre, Hong Kong Arts Centre
Enquiries: mag@hkyaf.com / 2877 2656
Ticketing: Regular tickets: $300, $250* Concessions: $260, $220* (*Restricted views)
Suitable for: ages 10 and above
Note: Performed in English with Chinese subtitles; Running time approx. 120 minutes, no intermission; Latecomers will only be admitted during a suitable break in the performance

Project Partner



​Supported By

Related Events
01/03-30/04/2022
Youth Creative Industry Employment Scheme – "Unplugged" Performance for Schools
Our lively physical theatre production "Unplugged" is designed to help senior primary school students learn how to navigate the online world. If you would like to bring this fun, free theatre production to your students, simply fill out our online registration form!

22/02-30/04/2022
Standard Chartered Youth Creative Industry Employment Scheme - Theatre and Technical Arts
A four- to six-month programme of paid professional theatre training and touring at local schools

03-04/12/2021
Project After 6: MOU MAN TAI Auditions

25/11/2021, 26/11/2021, 27/11/2021, 27/11/2021
Miller Performing Arts: Only a Girl — Advance School Bookings
Our flagship theatre production "Only A Girl" opens this November. Advance school bookings are available now!

23/11/2021-30/01/2022
Hong Kong Jockey Club Community Project Grant: stART Up Community Arts Project 2022 Playwriting Programme: Story Weavers – Seeking Youth Participants
In this project, participants celebrate the originality and diversity of Cantonese slang, developing and crafting their own short, punchy skits over eight three-hour sessions.