Home > Events > Standard Chartered Youth Creative Industry Employment Scheme – "Unplugged" Performance for Schools
Standard Chartered Youth Creative Industry Employment Scheme – "Unplugged" Performance for Schools
01/03-30/04/2022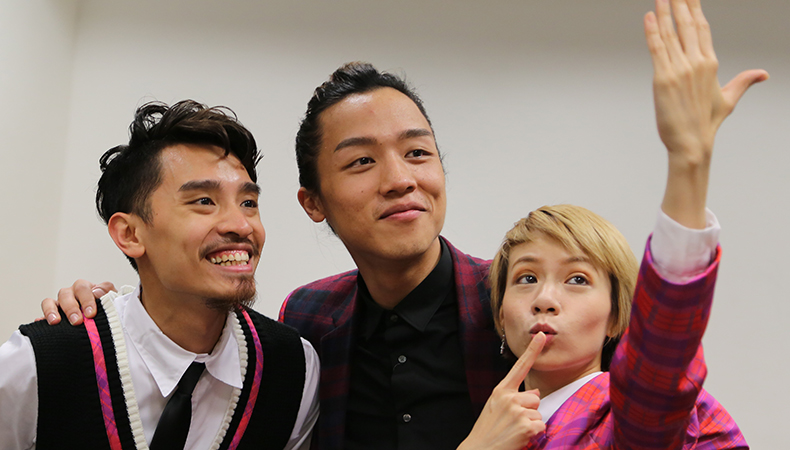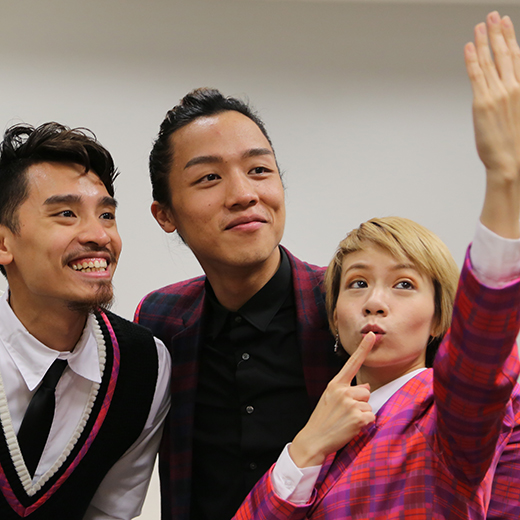 Easy internet connections and cheap smartphones make access to information easier than at any time in the past. But this convenience comes at a price. According to a 2020 survey, students aged 7 to 17 spent more than 3.5 hours on their phones during weekends. It is believed that internet addiction among students is an increasing concern.
Our lively physical theatre production "Unplugged" is designed to help senior primary school students learn how to navigate the online world – how to be mindful of people they meet online, how to stay cybersafe and how to recognise and address fake information. Educating students through entertainment, the 20-minute performance tours schools in March and April 2022 free of charge. Participating schools may also choose to join post-performance workshops offering great opportunities for sharing and discussion.
If you would like to bring this fun, free theatre production to your students, simply fill out this registration form (Chinese only) and return it to henrietta@hkyaf.com !
TAGS:
Performing Arts, Youth Creative Industry Employment Scheme, Performance for Schools
Information
School Performance Tour and Workshop
Date: 01/03-30/04/2022 (Tue-Sat)
Fee: Free programme, online registration required
Registration Deadline: 15/01/2022 (Sat)
Enquiries: henrietta@hkyaf.com / 3616 0940
Suitable for: Primary 4 to 6 students
Note: Performed in Cantonese;Running time approx. 20 minutes, followed by an optional workshop

Powered by ​
Related Events
22/02-30/04/2022
Standard Chartered Youth Creative Industry Employment Scheme - Theatre and Technical Arts
A four- to six-month programme of paid professional theatre training and touring at local schools

17/12/2021-31/03/2022
Miller Performing Arts: Pull Back the Curtain 2021 – Recorded Performance
In 2021 summer's Pull Back the Curtain, a group of young people took inspiration from some of the greatest figures in 20th-century music, art and history and devised their own theatrical pieces.

23/11/2021-30/01/2022
Hong Kong Jockey Club Community Project Grant: stART Up Community Arts Project 2022 Playwriting Programme: Story Weavers – Seeking Youth Participants
In this project, participants celebrate the originality and diversity of Cantonese slang, developing and crafting their own short, punchy skits over eight three-hour sessions.

26/10/2021-30/04/2022
#BetheChange: Breathe
#BetheChange: Breathe is a dance film that celebrates the female body. Through physical theatre, movement and dance, the film explores the emotional toll that cancer can take on a person's mental wellbeing, and the importance of prevention and support.