Home > Events > Jockey Club "Project Silver" Intergenerational Arts Projects Colouring App Introduction Session
Jockey Club "Project Silver" Intergenerational Arts Projects Colouring App Introduction Session
21/02-31/08/2022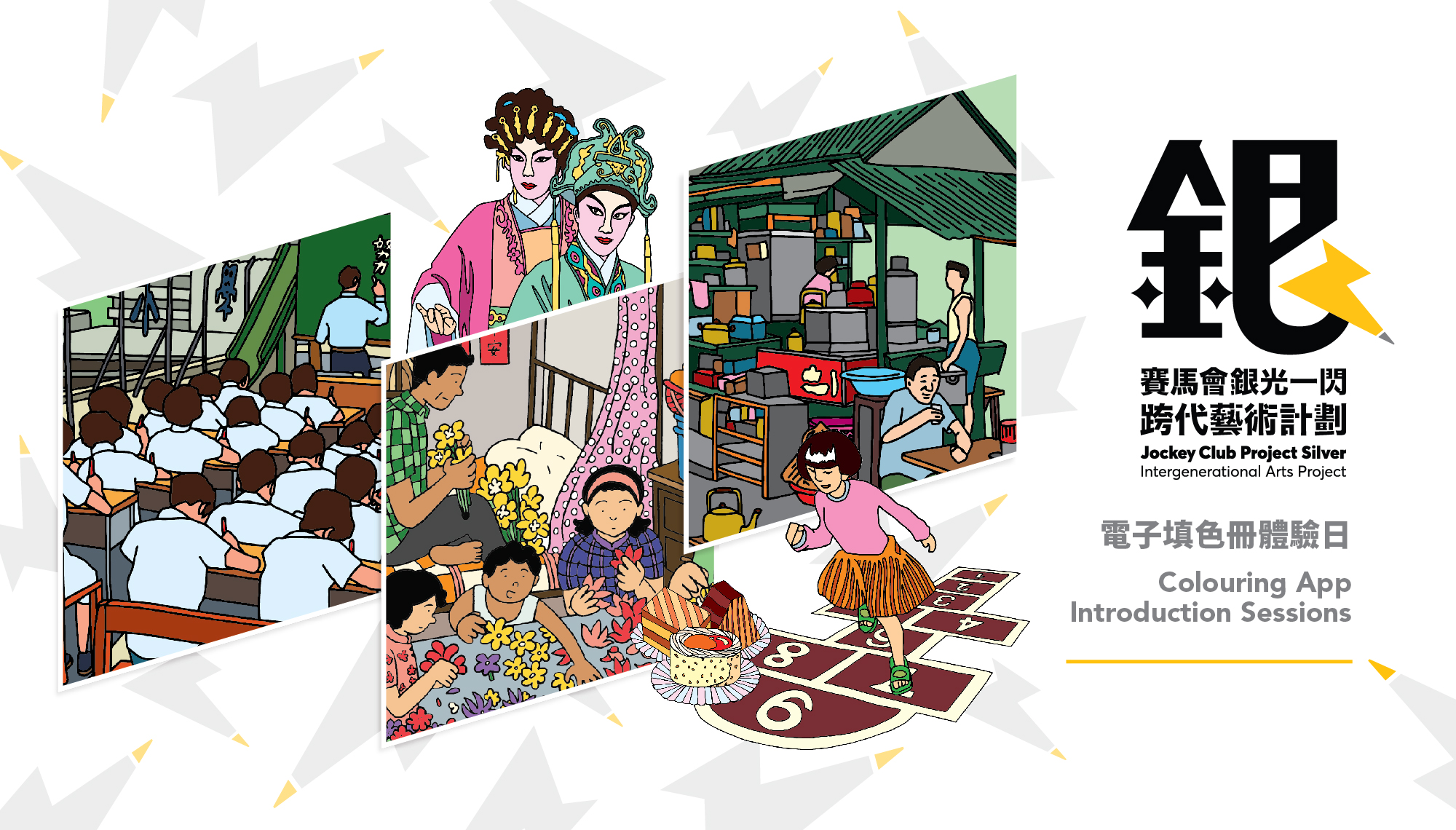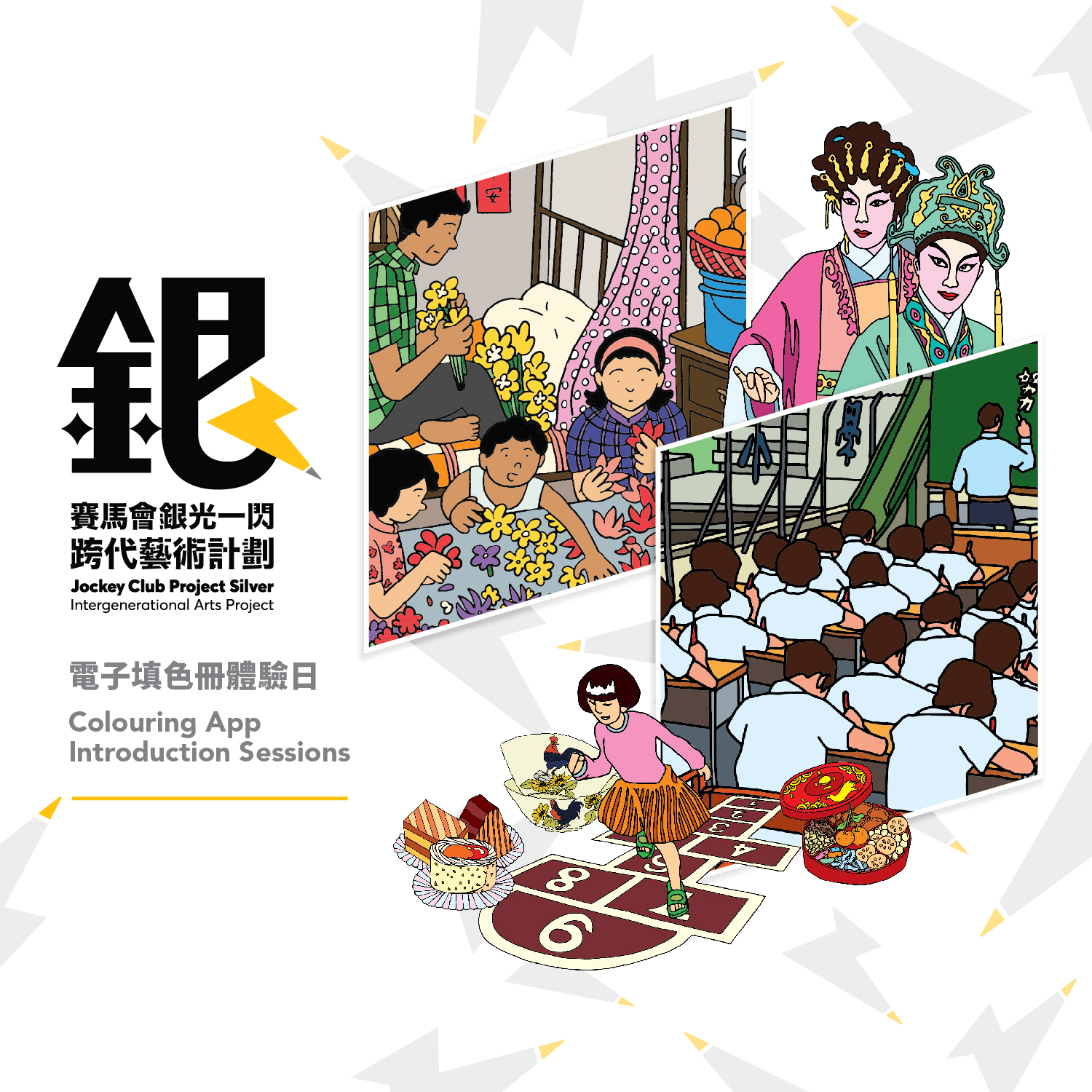 The latest updated version of Hong Kong's first colouring app for elderly users – Jockey Club "Project Silver" Intergenerational Arts Project Colouring App – is now available for download with more than 100 iconic images of old Hong Kong!
Specially designed for elderly users, "Project Silver" Colouring App features images created collaboratively by cross-generational participants from local youth and elderly organisations and three illustrators – ayip, Rick Lo@Rickubic and Onion Peterman. The images have two levels of complexity and are presented under four themes: Everyday Life, featuring items such as rotary phones, licorice olives and rooster bowls; Popular Culture and Entertainment featuring images such as bamboo theatres and Wong Fei-hung kung fu films; Festivals and Customs, with images of fire dragon dances, firecrackers and pomelo lanterns; and Remembering the Past, with images of plastic flower making, rooftop schools, vintage playground facilities and more.
The latest edition of the app is enhanced with new features such as an online gallery, background music and mini-games. Designed for use on iPads and tablet devices only, the app is now available for free at the App Store and Google Play. Between February and August 2022, Hong Kong Youth Arts Foundation staff are offering a series of free-of-charge sharing sessions at elderly care centres and organisations to help residents and visitors learn how to use the app and explore their creativity through digital technology. The sharing sessions are open for registration on a first-come, first-served basis. Register now (available in Chinese only).
TAGS:
Visual Arts, Elderly, project silver, colouring app
Information
Introduction Sessions
Date: 21/02-31/08/2022 (Mon-Wed)
Venue: Elderly centres or related organisations
Fee: Free admission, online registration required
Registration Deadline: 17/01/2022 (Mon)
Enquiries: shek@hkyaf.com / 9154 3002
Suitable for: Suitable for all ages. Priority will be given to elderly participants.
Note: Conducted in Cantonese

Funded by

​
Related Events
01/02-30/05/2022
Beyond Environmental Arts Festival – School Recruitment
2022 marks the first year of our new Beyond Environmental Arts Festival. We are now recruiting primary and secondary schools to participate in artist-in-residence programmes as a way to raise students' awareness of environmental issues and inspire them to take action to protect our planet!