Home > Events > The Hong Kong Jockey Club Community Project Grant: stART Up Community Arts Project 2022 Online Programme
The Hong Kong Jockey Club Community Project Grant: stART Up Community Arts Project 2022 Online Programme
28/03-09/04/2022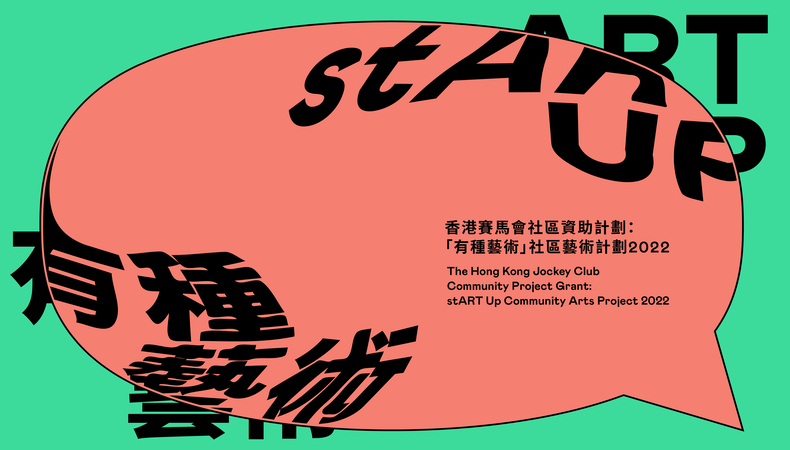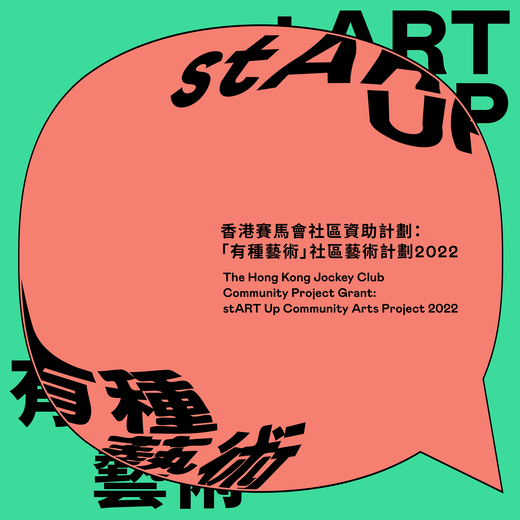 Nei Hou, Hello, Hola, Bonjour, Guten Tag... Around the world, thousands of languages are spoken, written, read or signed. Whatever form they take, the languages we use shape our identity, culture and sense of belonging, as well our understanding of the world around us. The two-week online programme Hong Kong Jockey Club Community Project Grant: stART Up Community Arts Project 2022 celebrates mother tongues and the diversity of Hong Kong communities. In two programmes – "I Am…" exploring mother tongues and identity, and "I Am… Connected", looking at how learning foreign languages, sign language and braille enhances our understanding of other people and cultures – participants explore communication and culture through music, dance, drama and arts and crafts videos.
Platform: Facebook, YouTube (@hkyaf)

Week 1 I Am...
28 Mar (Mon)
I Am…
29 Mar (Tue)
Playwriting Programme: Story Weavers
30 Mar (Wed)
Ink in Motion
31 Mar (Thr)
I Am… Calligraphy Portrait Creation
1 April (Fri)
​WhatsApp Slang Stickers

Week 2 I Am... connected
03 Apr (Sun)
Online Sign Language Workshop: Deaf Culture 101
04 Apr (Mon)
RAW x Unsung Heroes - One Love in Voices
05 Apr (Tue)
Signs of Light
06 Apr (Wed)
Tactile Icon Creation
08 Apr (Fri)
Cantonese Proverbs and Idioms Illustration Poster Design Online Exhibition
09 Apr (Sat)
Online Sign Language Workshop: A Deaf Storyteller
TAGS:
Performing Arts, Visual Arts, Mother tongue, Language
Information
Online programme
Date: 28/03-09/04/2022 (Mon-Sat)
Venue: Facebook、YouTube (@hkyaf)
Fee: Free admission. Some of the workshops require online registration
Suitable for: all ages

THIS EVENT HAS FINISHED!
And it was very successful! Sign up to our mailing list to be the first to hear about upcoming events… don't miss out!
Share
Tell your friends about this event!
Funded by


Related Events
10/11/2022, 11/11/2022, 12/11/2022, 12/11/2022
Miller Performing Arts: I'mperfect – Advance School Bookings
Our flagship theatre production I'mperfect opens this November. Advance school bookings are available now!

01/10/2022-31/01/2023
"ArtBeat" Serving Seniors: Seeking Youth Volunteers
Volunteer with us and be part of a team delivering a pioneering digital music programme for the elderly!

25/07-28/08/2022
Jockey Club "Project Silver" Intergenerational Arts Project: "The City Talks" Seeking Youth Scriptwriters
What comes to mind when you hear the words "Old Hong Kong"? All of us have our own unique memories about our lives in Hong Kong – why not put them into words and share them with the world?

01/07-31/08/2022
Jockey Club "Project Silver"– Intergenerational Arts Project "Every Note Counts": Seeking Volunteer Musicians
Music has the power to heal and inspire. If you are a musician or singer keen to share your passion for music with the community, join us and support our volunteer programme Every Note Counts!

01/05/2022-01/05/2023
Recruiting Professional Costume Designers (Project-based)
If you are a costume designer looking for a stage to showcase your work and a chance to engage with the community, join us and bring stories to life through creative costumes!