Home > Events > The Hong Kong Jockey Club Community Project Grant: stART Up Community Arts Project 2022 - I Am…
The Hong Kong Jockey Club Community Project Grant: stART Up Community Arts Project 2022 - I Am…
28/03-09/04/2022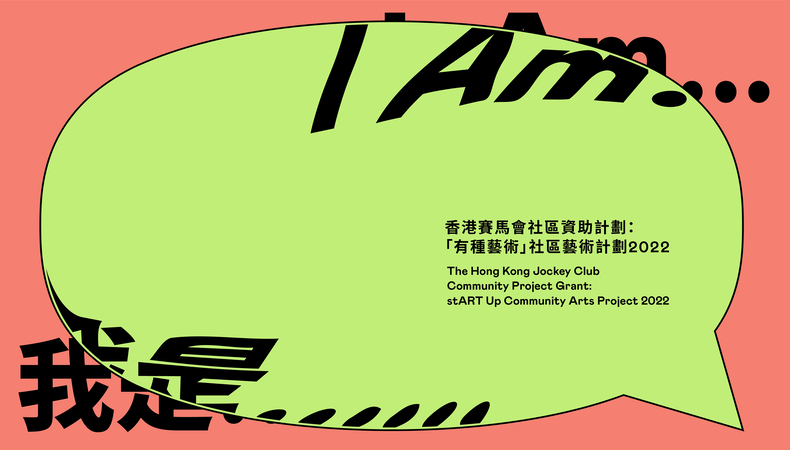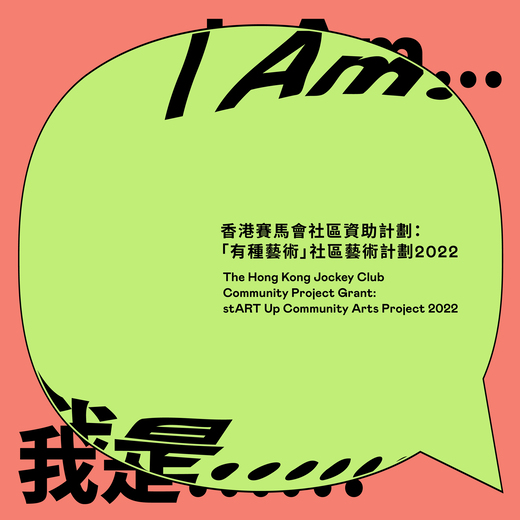 I Am…

"I Am..." , as part of The Hong Kong Jockey Club Community Project Grant: stART Up Community Arts Project 2022 , explores mother language and identity through music, dance, drama and arts and crafts videos. The works include I Am… , Playwriting Programme: Story Weavers, Ink in Motion, I Am… Calligraphy Portrait Creation and WhatsApp Slang Stickers. Watch the entire series here or scroll down to explore the video playlists by category.
---
"I Am..."


The "I Am..." Spoken Word x Dance Short Film Series celebrates the significance of our mother tongue. Over a three-month period, a group of HKYAF talents worked with professional writer Becky Baker, choreographer Nikki Cheung, and filmmakers Annie Yan and Eugene Wong to create nine spoken-word pieces exploring the relationship between our mother tongue and our self-identity.
---
Playwriting Programme: Story Weaves​


In the Playwriting Programme: Story Weaves, a talented group of HKYAF youth playwrights worked with experienced scriptwriter Melody Yuen to craft their own short skits celebrating the diversity of Cantonese slang. Three of the resulting skits – Peter, The Sun is Going to Set and David Hockney– were also filmed. Let's take a look at the amazing work of our young writers now!
---
Ink in Motion
In our Ink in Motion workshops, young HKYAF talents worked with experienced writer and poet Kenneth Tsang to craft original poems based on themes of identity and mother tongues. The poems were interpreted by a group of HKYAF dancers, who were guided by professional choreographer Emily Lui, videographer Ifan Yu and animator Nico Cheung to create three ink-inspired dance videos, incorporating elements of Chinese calligraphy into the dance moves.
---
I Am… Calligraphy Portrait Creation
I Am… Calligraphy Portrait Creation is a self-exploration activity. Simply download the worksheet and explore your personality, personal attributes, hobbies and dreams. Once you have the words that describe you, artist Marka Mak will show you how to create a self-portrait by transforming these words with different colours, forms and shapes.
---
WhatsApp Slang Stickers

​Cantonese slang moves fast-changing in response to popular culture, current events and trends. Taking inspiration from popular expressions derived from movies, TV series and online memes, graphic designer Eden Fong has created a series of WhatsApp Slang Stickers. Don't "Zi fei" (line your own pockets) – download the stickers for free and share them with your non-Cantonese-speaking friends! The stickers are available in Chinese and English.
TAGS:
Performing Arts, Visual Arts
Information
Date: 28/03-09/04/2022 (Mon-Sat)

THIS EVENT HAS FINISHED!
And it was very successful! Sign up to our mailing list to be the first to hear about upcoming events… don't miss out!
Share
Tell your friends about this event!
Funded by


​
Related Events
01/10/2022-31/01/2023
"ArtBeat" Serving Seniors: Seeking Youth Volunteers
Volunteer with us and be part of a team delivering a pioneering digital music programme for the elderly!

29/08/2022-01/12/2023
Standard Chartered Youth Creative Industry Employment Scheme – "Unplugged" Filmed Performance for Schools
Our filmed physical theatre production Unplugged is designed to help senior primary school students learn how to navigate the online world. Educating students through entertainment, the 30-minute performance video is offered to schools free of charge.

07/08-31/12/2022
The "East Rail Line ‧ Fun Fun Art" Train Creation Project
Looking for a way to make travelling on a train more fun? Hop on the colourful community-themed "East Rail Line ‧ Fun Fun Art" train running between the Northeast New Territories, Kowloon Central and Hong Kong Island from now until the end of 2022 and admire this new piece of moving art!

01/08-30/12/2022
Miller Performing Arts: #BeTheChange: Evergreen
Our new dance film Evergreen explores the relationship between humans and the living earth. Living, breathing and growing together, the trees find peace and groundedness in nature.

01/05/2022-01/05/2023
Recruiting Professional Costume Designers (Project-based)
If you are a costume designer looking for a stage to showcase your work and a chance to engage with the community, join us and bring stories to life through creative costumes!