Home > Events > Standard Chartered Arts in the Park 2022: Auditions for Youth Dancers
Standard Chartered Arts in the Park 2022: Auditions for Youth Dancers
07/06/2022; 09/06/2022; 09/06/2022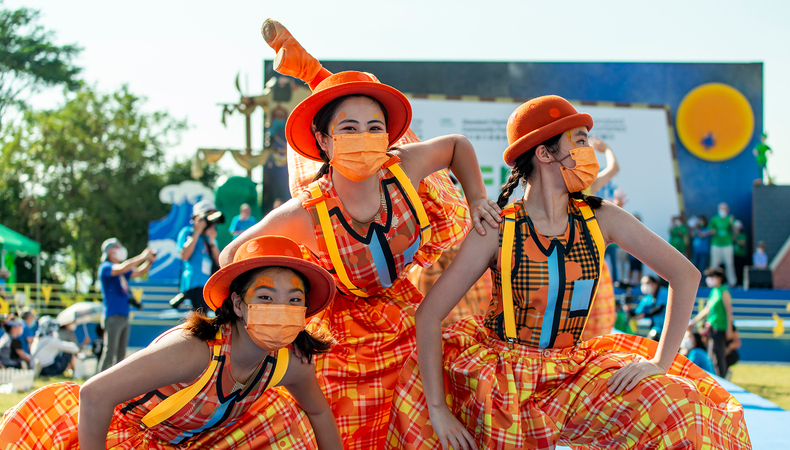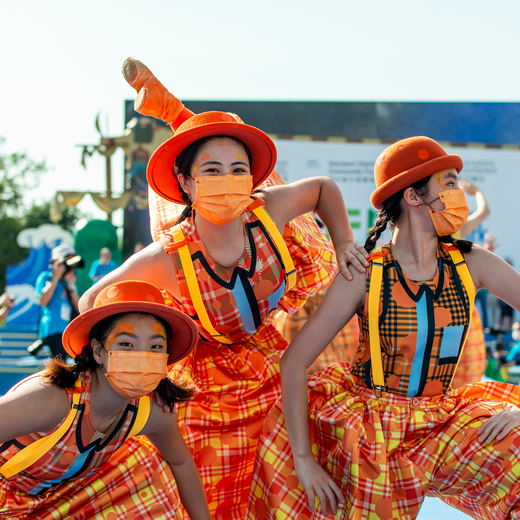 Calling all youth dancers!

It's time for you to shine! Join us and be part of our stage performances and the Giant Puppet and Dramatic Costume Showcase at Standard Chartered Arts in the Park 2022 this December. Show off your moves as the city gathers to celebrate the arts!

We are now looking for young, energetic dancers aged between 10 and 25. Experience preferred, enthusiasm a must! Audition spots are allocated on a first come, first served basis. Rehearsals begin in late August, with performances on 3 and 4 December.

Vaccine Pass

All visitors/ users of performing arts venues are required to follow official vaccination guidelines:

- Children aged 12 to 17 must have received at least 2 vaccinations (third dose should be administered within 6 months of second dose).

- Those aged 18 and above must have received 3 vaccinations.

- Exemptions will be given to those with proof of valid medical reasons.
Vaccination records will be checked on-site by service centre staff. Please apply only if you can fulfil these vaccination requirements or provide valid medical proof of exemption.

​*Vaccine pass is subject to policy changes.
TAGS:
Performing Arts, standard chartered arts in the park
Apply Now
Information
Auditions #1
Date: 07/06/2022 (Tue)
Time: 6:00pm-7:15pm

Auditions #2
Date: 09/06/2022 (Thu)
Time: 6:00pm-7:15pm

Auditions #3
Date: 09/06/2022 (Thu)
Time: 7:15pm-8:30pm
Venue: HKYAF Studio
Fee: Free admission, online application required
Registration Deadline: 4/06/2022 (Sat)
Enquiries: anca@hkyaf.com/ 2511 6256
Suitable for: Ages 10 to 25

Powered by Related Events
01/07-31/08/2022
Jockey Club "Project Silver"– Intergenerational Arts Project "Every Note Counts": Seeking Volunteer Musicians
Music has the power to heal and inspire. If you are a musician or singer keen to share your passion for music with the community, join us and support our volunteer programme Every Note Counts!

26/06/2022
Miller Performing Arts: RAW A Cappella Summer Academy 2022 – Auditions
Are you passionate about singing or beatboxing and curious to learn more about a cappella and vocal percussion? If yes, our fun-filled, fast-paced, two-day summer programme at the RAW A Cappella Summer Academy could be a perfect match.

01/05/2022-01/05/2023
Recruiting Professional Costume Designers (Project-based)
If you are a costume designer looking for a stage to showcase your work and a chance to engage with the community, join us and bring stories to life through creative costumes!

16/04-23/07/2022
Song Seeds: Music Mixtape - Youth Singer-songwriters Recruitment
Eager to express your emotions through singing and share original songs with the world? Join us this April to celebrate the power of music, learn the art of successful songwriting, and let us help make your dreams come true!