Home > Events > The "East Rail Line ‧ Fun Fun Art" Train Creation Project
The "East Rail Line ‧ Fun Fun Art" Train Creation Project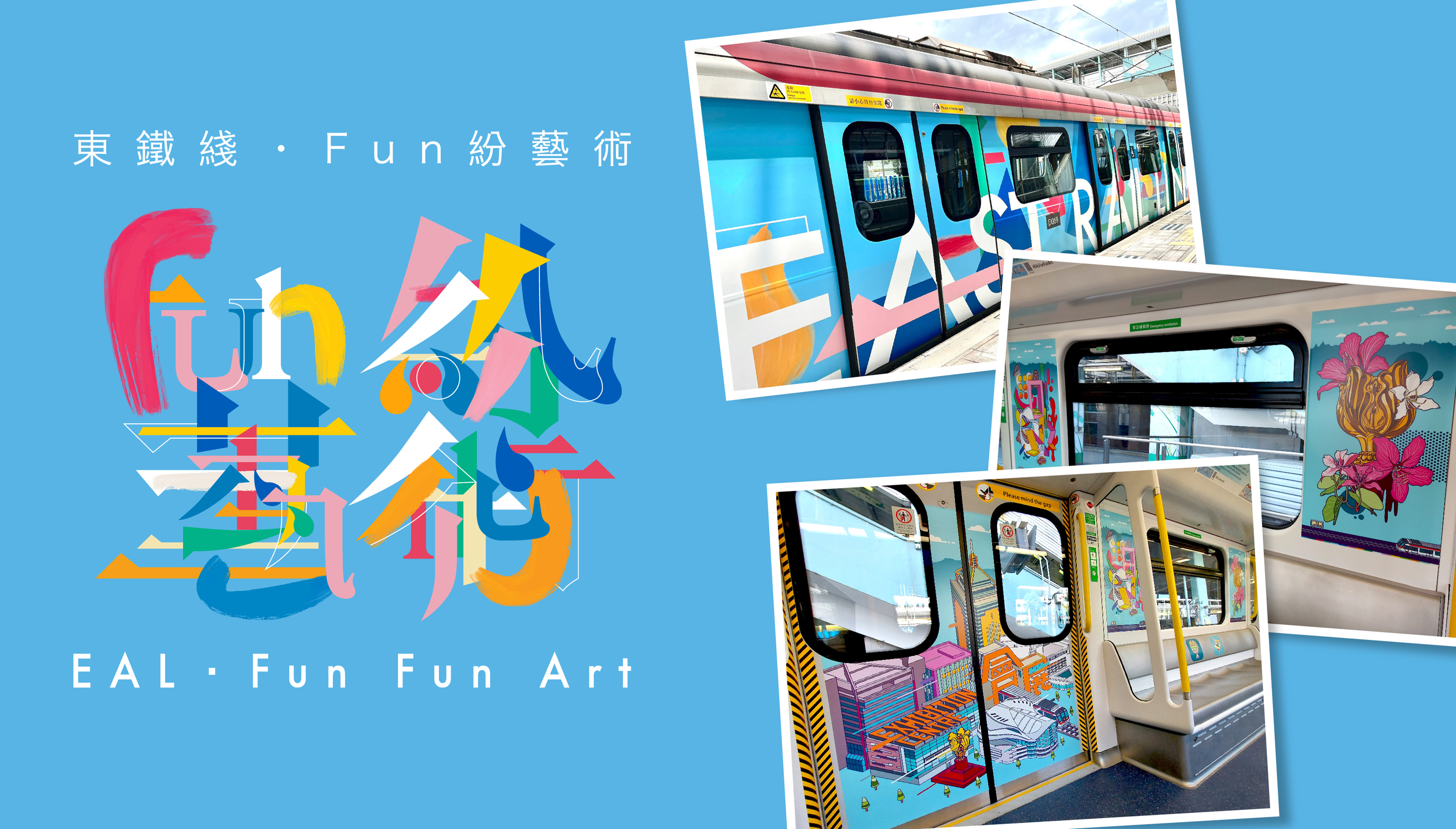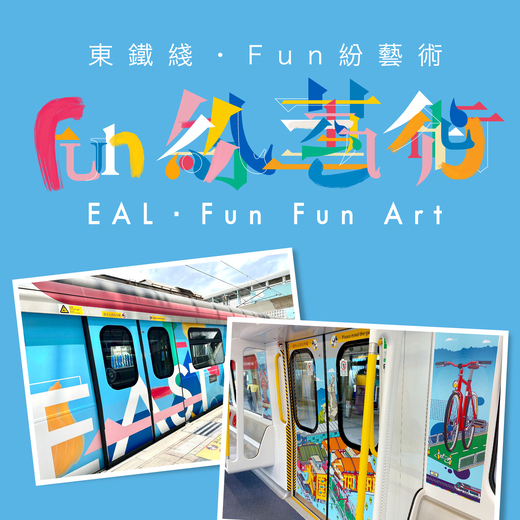 Looking for a way to make travelling on a train more fun? Hop on the colourful community-themed "East Rail Line ‧ Fun Fun Art" train running between the Northeast New Territories, Kowloon Central and Hong Kong Island from this August until the end of 2022 and admire this new piece of moving art!

For many years, HKYAF and the MTR Corporation have worked on a variety of projects to promote community art and provide opportunities for aspiring artists and youth participants to showcase their talents at MTR stations and platforms. This year, we are collaborating on a new project – the colourful and vibrant "East Rail Line ‧ Fun Fun Art" train. The eye-catching exterior of the train is designed by Wong Ting-fung and inspired by the theme colours of the stations along the line and the strokes of their Chinese names. Inside the carriages are colourful illustrations created by artist Cheng Kin-yip and over 40 primary and secondary students from schools located close to the line that feature distinctive landmarks from communities along the route. The carriage with illustrations of Fo Tan Station also features a hot air balloon image created by Hong Kong cyclist Sarah Lee, bronze medallist at the Tokyo Olympics 2020 Cycling Track Women's Sprint, whose design is inspired by the Greek goddess of victory depicted on her Olympic medal. ​
If you take a ride on the "East Rail Line ‧ Fun Fun Art" train, don't forget to admire the artwork, inside and out, and explore some local cultural and community stories!
Information
Community arts
Venue: MTR East Rail Line
Enquiries: shek@hkyaf.com / 2214 0177
Suitable for: All ages

THIS EVENT HAS FINISHED!
And it was very successful! Sign up to our mailing list to be the first to hear about upcoming events… don't miss out!
Share
Tell your friends about this event!
Project Sponsor

​