Home > Events > Song Seeds: Music Mixtape - Digital Release
Song Seeds: Music Mixtape - Digital Release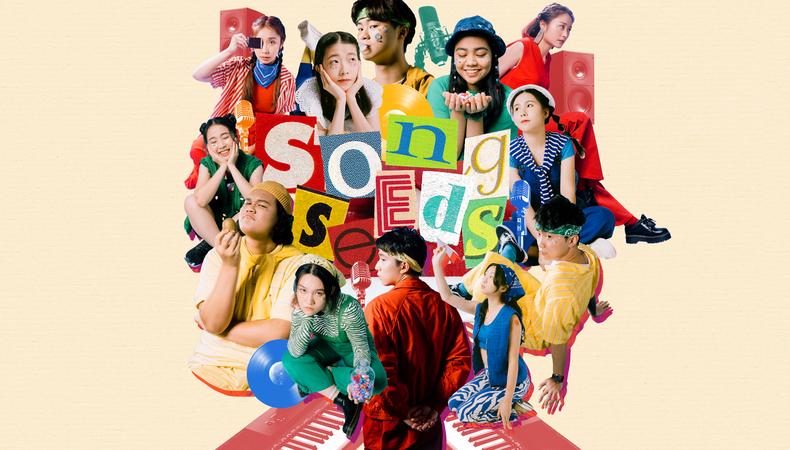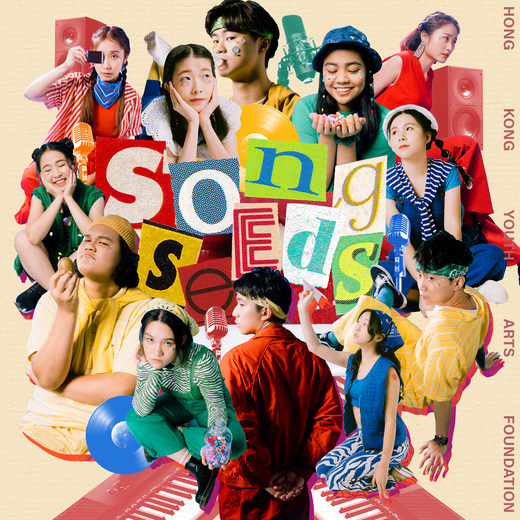 Earlier this year, a group of talented, emerging local singer-songwriters came together to celebrate the power of music at our seven-week workshop series Song Seeds: Music Mixtape. Working in groups with professional singer-songwriter Isaac Chan, the young artists learned tips on how to draw inspiration from everyday life and created four original English-language songs. Their creations have now been arranged and produced by professional producers – and are ready to launch as the Song Seeds: Music Mixtape on 35 online streaming platforms worldwide including YouTube, Spotify, Apple Music, KKBOX, Joox and more on 13 October 2022!

Set up Pre-Save now on Apple Music, Spotify and Deezer so it will appear directly in your library on 13 October 2022!

Airborne
Inspired by the inner struggle of being torn between leaving and staying, Airborne acknowledges the conflict between longing for familiarity and being curious about the unknown, and the complex feelings around bidding farewell.

Polaroid
A raw, emotional song about memories and nostalgia, Polaroid describes a longing for friends who left Hong Kong, pays tribute to family members who have passed away, and offers comfort by showing that we are not alone.

Kiwi
While masks make it hard to get a complete impression of every new person we meet, Kiwi encourages us to appreciate people for everything they are. Just like eating a kiwi fruit, don't get caught up on appearances, savour the whole treat, skin and all!

You Did Well Today
Urging all of us to embark on a journey to self-acceptance and self-love, You Did Well Today reflects the writer's desire to cheer people up and offer everyone words of encouragement!
TAGS:
Performing Arts
Information
Music mixtape
Enquiries: cristie@hkyaf.com / 2561 3201
Suitable for: All ages
Note: To be launched on online streaming platforms on 13 October 2022

THIS EVENT HAS FINISHED!
And it was very successful! Sign up to our mailing list to be the first to hear about upcoming events… don't miss out!
Share
Tell your friends about this event!
Supported by

​

​
Related Events
01/10/2022-31/01/2023
"ArtBeat" Serving Seniors: Seeking Youth Volunteers
Volunteer with us and be part of a team delivering a pioneering digital music programme for the elderly!

29/08/2022-01/12/2023
Standard Chartered Youth Creative Industry Employment Scheme – "Unplugged" Filmed Performance for Schools
Our filmed physical theatre production Unplugged is designed to help senior primary school students learn how to navigate the online world. Educating students through entertainment, the 30-minute performance video is offered to schools free of charge.

01/08-30/12/2022
Miller Performing Arts: #BeTheChange: Evergreen
Our new dance film Evergreen explores the relationship between humans and the living earth. Living, breathing and growing together, the trees find peace and groundedness in nature.

01/05/2022-01/05/2023
Recruiting Professional Costume Designers (Project-based)
If you are a costume designer looking for a stage to showcase your work and a chance to engage with the community, join us and bring stories to life through creative costumes!