Home > Tagged with Art Angels (CSR)
Categories:
Tagged with Art Angels (CSR)
Events
Art Angels: Interested in corporate volunteering?
Help us ignite someone's dream through art – together we can provide a supportive, rewarding experience and shape the lives of those who are less fortunate.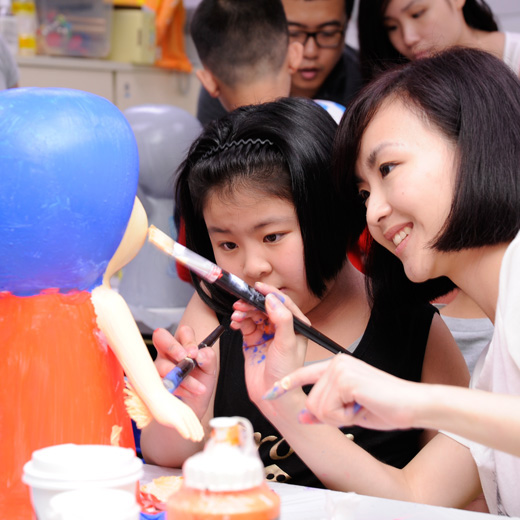 Sheraton Hong Kong Hotel & Towers : Circus Skills Workshop
Since 1998, Sheraton Hong Kong Hotel & Towers have generously supported HKYAF by funding and volunteering their time in numerous arts education projects.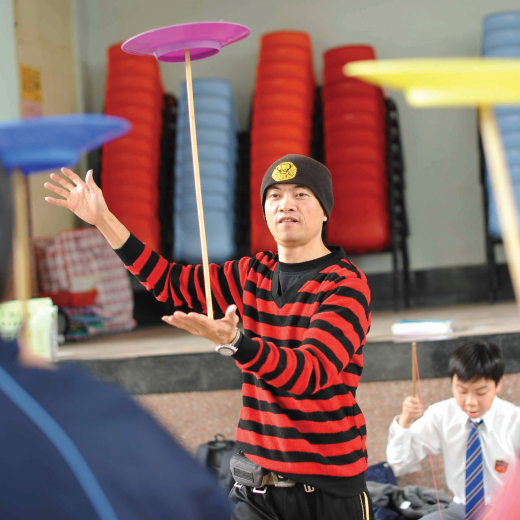 01-30/09/2018
Point72 Mural Painting Project
YAF is delighted to partner again with Point72 for a shared creative experience as part of our Art Angels (CSR) series.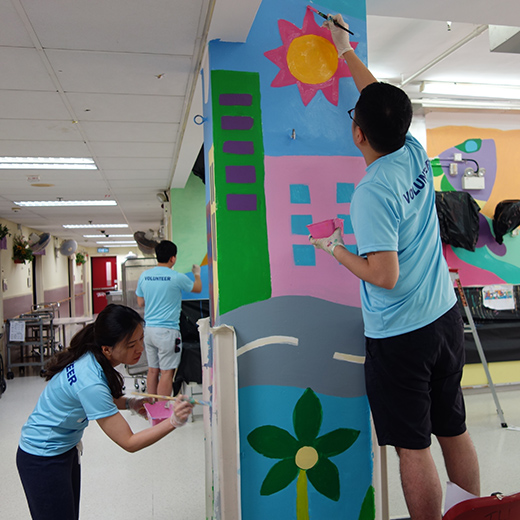 28/09-31/12/2016
Art Angels: Recruiting Beneficiary Groups
We are now recruiting schools and charitable organisations interested in being beneficiary groups for Art Angels.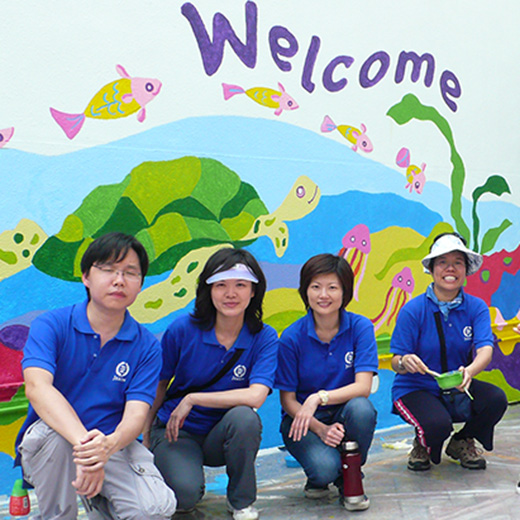 24/09/2016
Mural Painting Project by Marks & Spencer (Asia Pacific) Limited
YAF is delighted to partner again with Marks & Spencer (Asia Pacific) Limited to present this latest Art Angels (CSR) programme.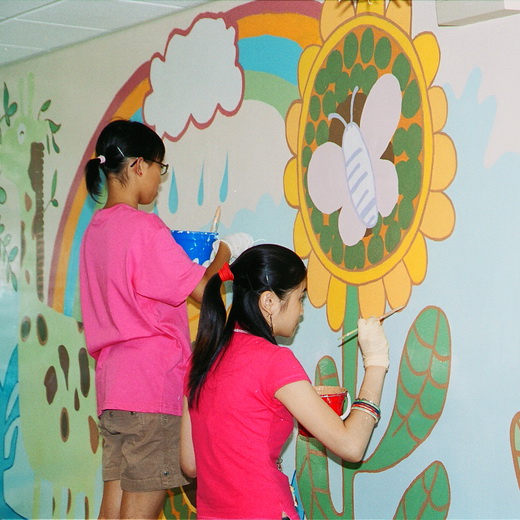 25/06/2015
Sino Group: African Drum Jam and Rainstick Workshop
An unforgettable music experience for underprivileged youngsters at Ma Tau Chung Nursery School, Hong Kong Society for the Protection of Children.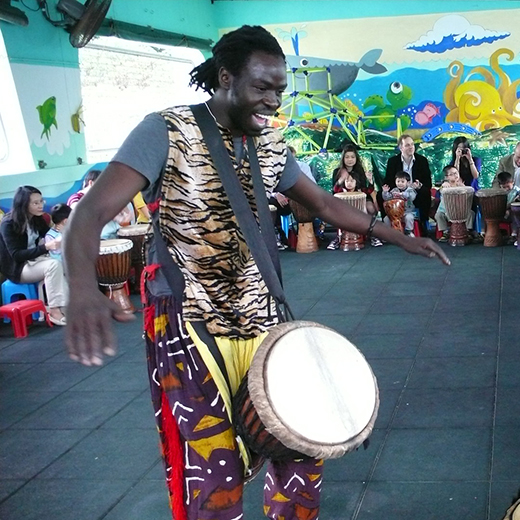 18/04/2015
Mazda Letters of Hope Workshop
This April, a group of young people and staff volunteers from Mazda will pick up their pens and paintbrushes to help let those dealing with cancer know that they are not alone in their journey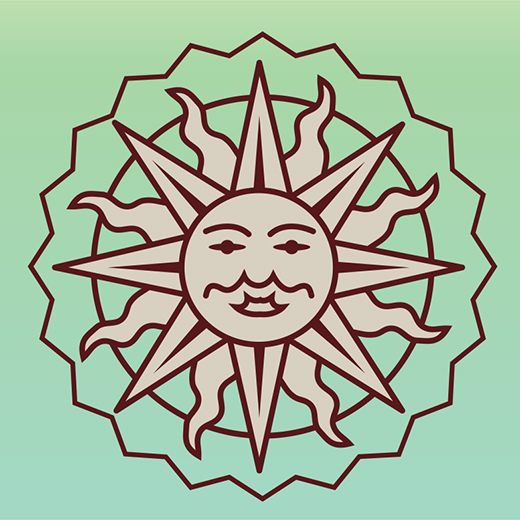 14/03/2015
Point72 Asia (Hong Kong) Limited - Easter Art Party
Point72 Asia (Hong Kong) Limited staff guide students to decorate Easter eggs, take part in face painting, and create gorgeous spring flower headdresses and butterfly puppets.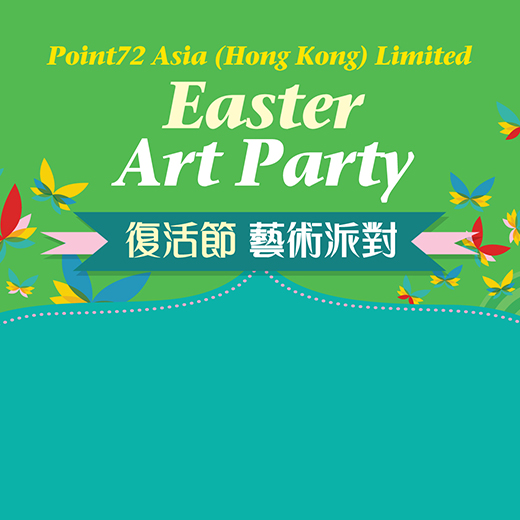 26/04/2014
HKR Care & Share Volunteer Activity - African Drum Jamming Workshop
Volunteer staff members from HKR International Limited (HKRI) offer a children from the Society for Community Organization an unforgettable African drum jam experience.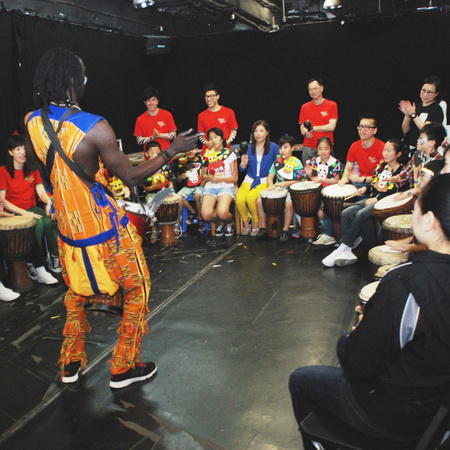 01/02/2014
Bank of America Merrill Lynch Intensive Art Programme
Intensive Performing and Visual Arts Programme for 100 teenagers from the International Social Service Hong Kong Branch supported by Bank of America Merrill Lynch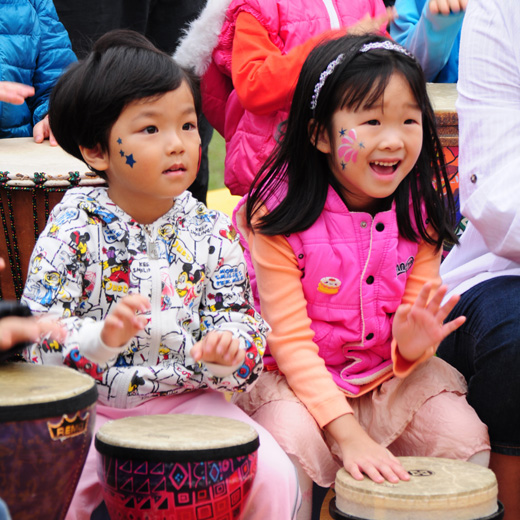 More
Gallery
04-23/09/2013
My Guardian Angel
Exhibition of the works of a group of 10 to 12 special-needs children from Kwun Tong Methodist Social Service have been invited to join a sculpture-making art project with the help of Sheraton volunteers.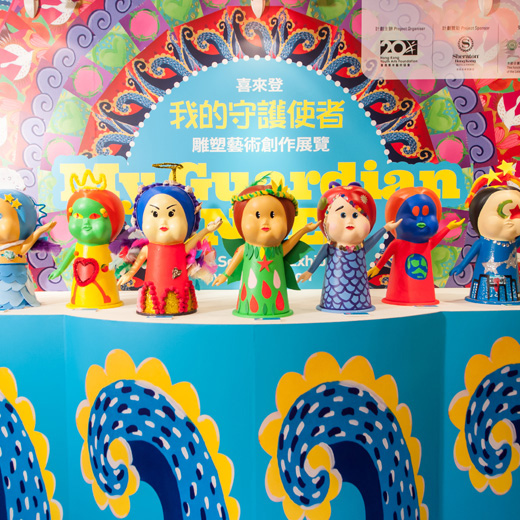 06/10/2012
Baker Tilly Hong Kong Public Art Scavenger Hunt
Baker Tilly Hong Kong volunteers partner with YAF to host the Public Art Scavenger Hunt for underprivileged teenagers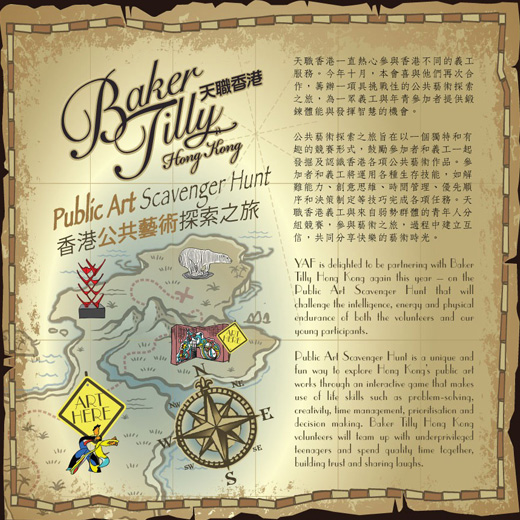 01-13/10/2010
Sheraton Masquerade - Mask Exhibition
Welcome all to visit the exhibition showcasing masquerade-masks made by 30 Sheraton volunteers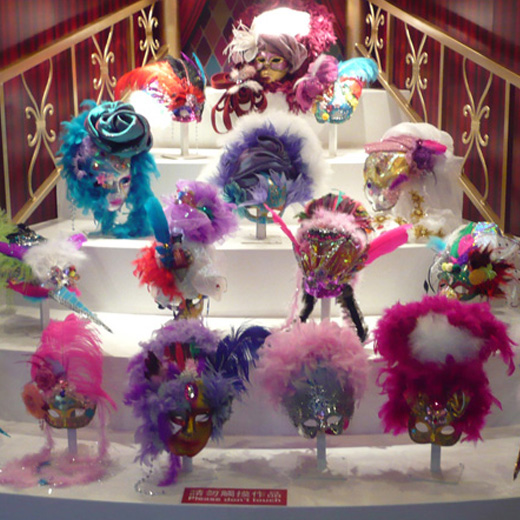 01/06/2010
Mayer Brown JSM Arty Drum Jam Project
Mayer Brown JSM volunteers, assisted by professional artists, will teach the special-needs students at Catherine Lo Centre how to make crafts inspired by the African culture.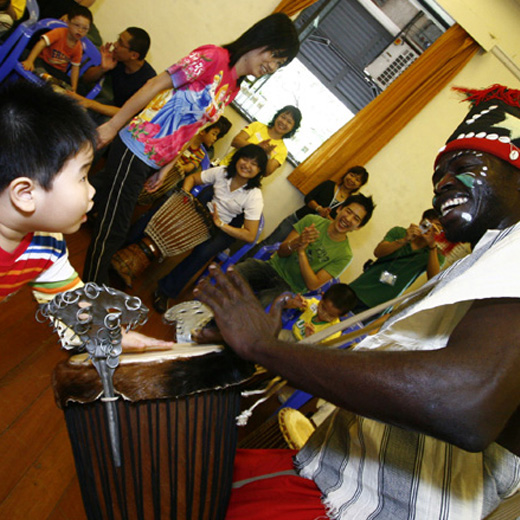 29/05/2010
CITIC Bank International Green Optical Art Project
Volunteers from CITIC Bank International will assist the children in the creation of their own unique polychromatic optical art.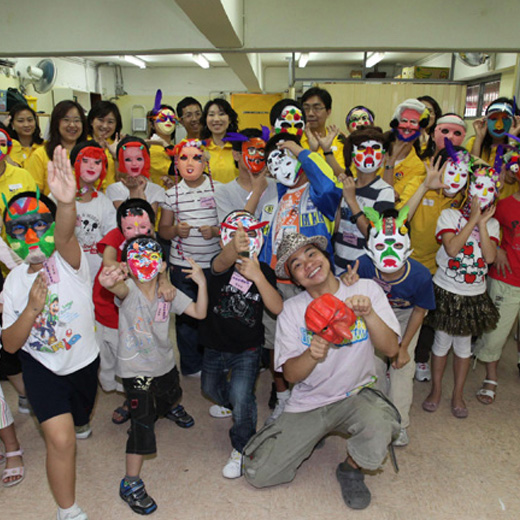 15/11/2009
Hysan Kite Making Project
Making and decorating kites for flying in the sky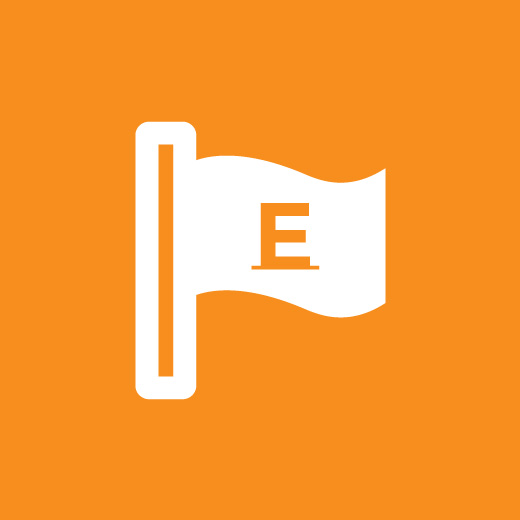 10-17/10/2008
"Do you see what I see?" Photography Exhibition
Come and see this stimulating exhibition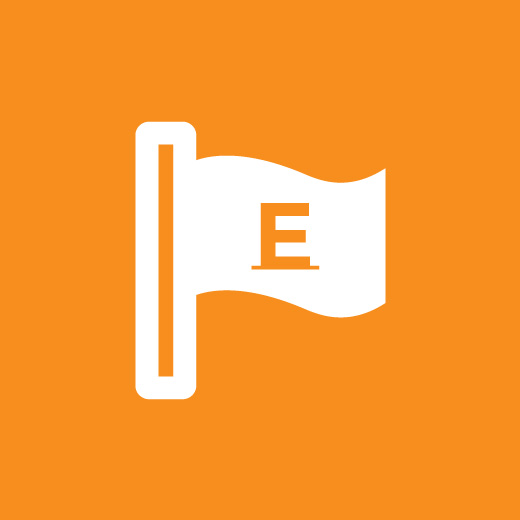 22-24/05/2008
Goldman Sachs Ocean Park Mural Painting
Children from Poinsettia School create art with volunteers and experience the fun of Ocean Park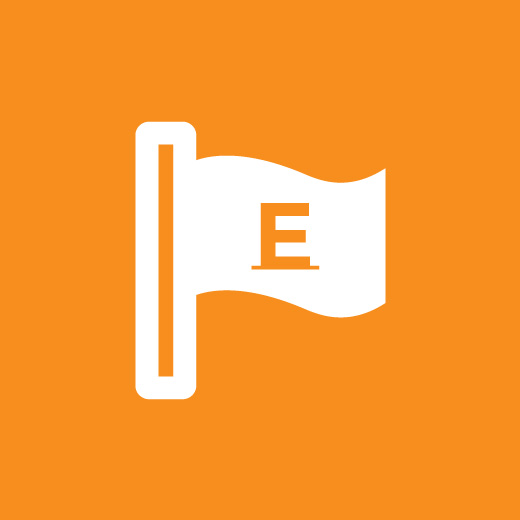 19/04/2008
Baker & McKenzie Beach Clean Up & environmental arts Project
A reflection on our impact on the environment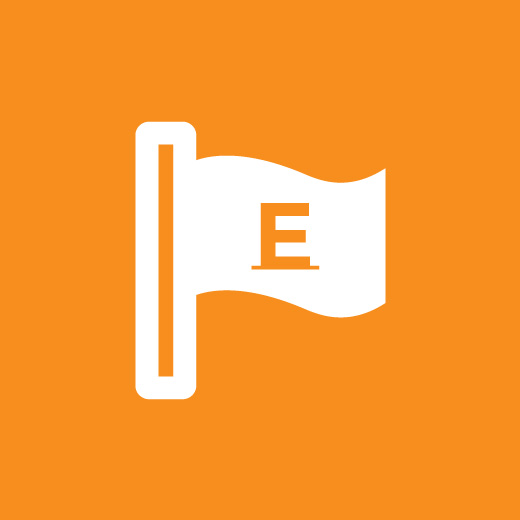 17-25/09/2007
Sheraton Dreamscape Stained Glass Exhibition
Artworks inspired by the colourful dreams of young people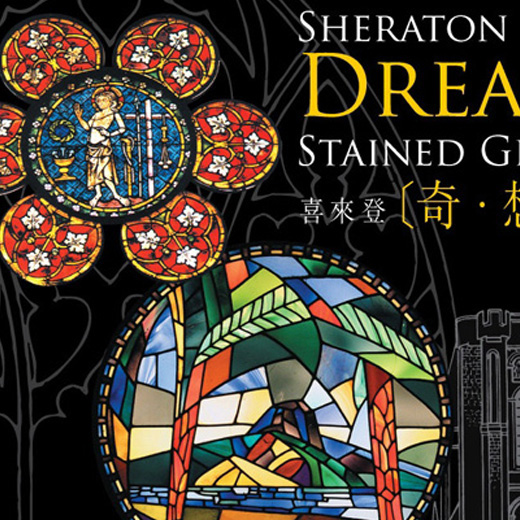 More