JOIN OUR MAILING LIST
Be the first to receive updates from us!
We are the
Hong Kong Youth Arts Foundation
We reach over 800,000 people every year, creating and presenting the very best in art.
15/11/2014, 16/11/2014
Standard Chartered Arts in the Park Mardi Gras 2014
We're back… bigger and better than ever! See you on 15 & 16 November! Standard Chartered Arts in the Park Mardi Gras is one of Hong Kong's largest and most vibrant annual community arts events. Last year, over 120,000 visitors poured into Victoria Park and onto the streets of Causeway Bay to take part. This year, taking inspiration from science, and topics as diverse as travel, astronomy, wildlife and robotics, thousands of young people and artists will come together to create original performance and visual art under the theme 'Defying Gravity'. Join us at Victoria Park, plus the Grand Finale Parade and the Night Parade to experience spectacular giant puppets, mesmerising illuminated artworks, fun carnival art stalls and 16 exciting hours of non-stop performances! A spectacular outdoor fantasy world in Victoria Park, including: - Free Art Stalls: create your own masterpieces - 70 Youth Groups: non-stop performances - Giant Puppets (8- to 12- feet tall): a towering exhibition - Drum Jam Workshops - Sun Dance Flash Mob - 2,000 Seeing is Believing Artworks: a lawn exhibition and much more!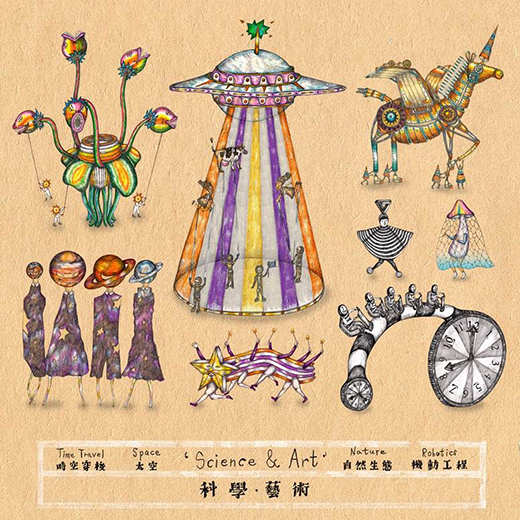 Ocean Art Walk 2015 – Seeking Artists
Ocean Art Walk is an annual festival that celebrates the beauty of our ocean. It uses art to capture people's attention and inspire positive action. Ocean Art Walk is a platform for artists and young people to reflect on the ways in which our behaviour affects the health of our ocean and to use creativity to encourage people to think about the part we all play in taking care of our surroundings. In preparation for Ocean Art Walk 2015, we are now seeking artists to produce commissioned artwork and/or run artist-in-school residencies. All artwork will be exhibited outdoors for three weeks and must be weatherproof. If interested, please complete the submission form at www.hkyaf.com by 10 November.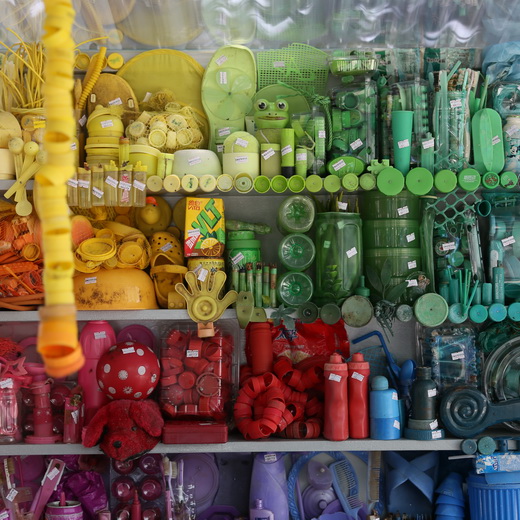 JUMP CUT 2015: Youth Edition Open Call
Now seeking short films by young filmmakers aged 14 - 25. Selected films will be showcased next April at JUMP CUT 2015, the city's coolest pop-up independent film festival! Both new and old creations of any genre are welcome. Films should be less than 30 minutes in length. Subtitles are required (Chinese subtitles for English films, English subtitles for all other films). If interested, fill in the application form and include in it a link to your film. Look forward to seeing your creation!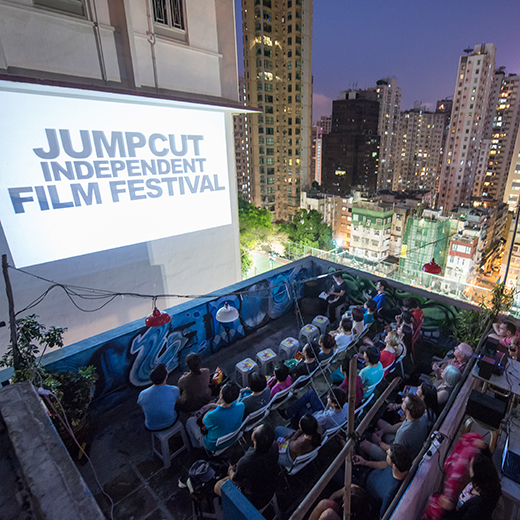 27-28/11/2014, 27-29/11/2014, 29/11/2014
Oliver!
This November, Hong Kong Youth Arts Foundation brings to life Charles Dickens' exhilarating tale of one boy's survival against the odds. Escaping from Mr. Bumble's cruel workhouse with no food, no money and nowhere to live, poor orphan Oliver Twist meets the Artful Dodger, a cheeky head pickpocket of loathsome Mr. Fagin's pint-sized gang. But just as it seems that Oliver is about to embark on a life of petty criminality, he encounters a kind gentleman who might just hold the key to his past and future… From the moment Oliver utters his classic first words, "Please, sir, I want some more," this gripping musical will take you on a thrilling journey packed full with Tony® Award-winning tunes including I'd Do Anything, You've Got To Pick A Pocket or Two and As Long As He Needs Me. Tickets are available at all URBTIX outlets from 27 October 2014 onwards. Get updates by signing up to our mailing list!