JOIN OUR MAILING LIST
Be the first to receive updates from us!
We are the
Hong Kong Youth Arts Foundation
We reach over 800,000 people every year, creating and presenting the very best in art.
27/08/2015, 05/09/2015
Standard Chartered Arts in the Park Mardi Gras 2015 Charity Programme: Seeing is Believing Fundraising Exhibition Seeking Schools
Since 2004, Standard Chartered Bank (Hong Kong) and YAF have successfully collaborated on the Seeing is Believing Fundraising Exhibition, a programme that has enabled over one hundred thousand local students to explore their creativity and show empathy for the visually impaired in a fun and imaginative way. This year, to tie in with Standard Chartered Arts in the Park Mardi Gras 2015's classical music theme, 8,000 students are invited to create artwork inspired by classical music. For a minimum contribution of HK$25 to Orbis, students will be provided with selected classical music masterpieces to use as inspiration, as well as the materials to create a mandala-style piece of artwork. Artworks will be exhibited at Festival Walk to celebrate World Sight Day on 8 October and showcased at Arts in the Park 2015 in November. Schools that are interested in taking part are invited to attend our teachers workshops in August and September.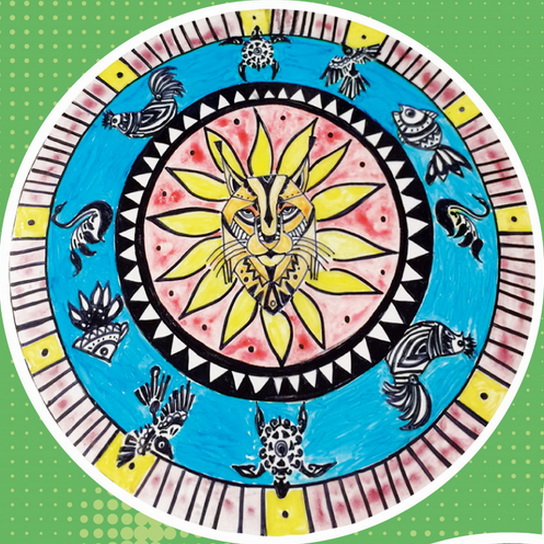 Standard Chartered Arts in the Park Mardi Gras 2015 - Recruiting Performance Groups
Does your performance group have skills you'd like to show the world? We're looking for youth performance groups to be part of a large outdoor celebration of the arts this November. The two-day event will include sixteen hours of non-stop performances showcased to an audience of over 120,000. If you dance, play music, do acrobatics, perform magic, do martial arts or perform anything else that impresses, we'd love to have you! Read the registration guidelines and submit your application now!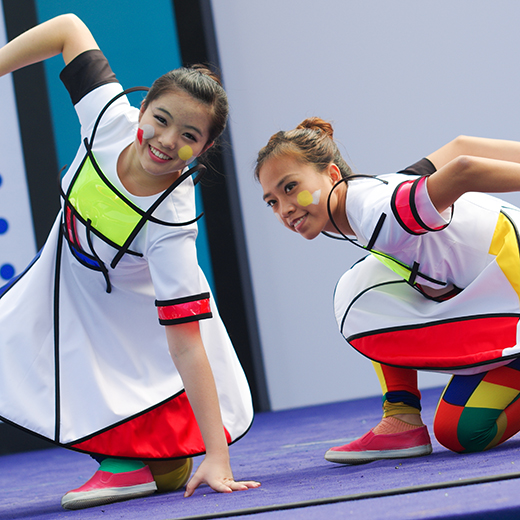 21-27/09/2015, 29/09-11/10/2015
Sheraton Hong Kong Presents: "Dare to Dream" Youth Portrait Exhibition
"Go confidently in the direction of your dreams. Live the life you've imagined." Henry David Thoreau This summer, professional YAF artists partner with staff volunteers from Sheraton Hong Kong Hotel & Towers to lead underprivileged youngsters from The Hub Hong Kong Children and Youth Centre on an extraordinary journey to express their hopes and dreams through art. Professional dancer Kayuen Kwok will first lead a drama workshop to motivate the youngsters to look at their dreams through role play and improvisation. The young participants will then work with professional illustrator Kiki to create illustrative icons, symbols and drawings that depict their dreams, and with a YAF photographer to capture a self-portrait. The resulting photographs and illustrations will be combined to create a beautiful series of images that asks all of us to "Dare to Dream"! Over the past 16 years, Sheraton Hong Kong Hotel & Towers has generously supported YAF's art programmes, with staff volunteers giving their time and lending a hand to help a wide range of teenage participants experience the fun of creating art.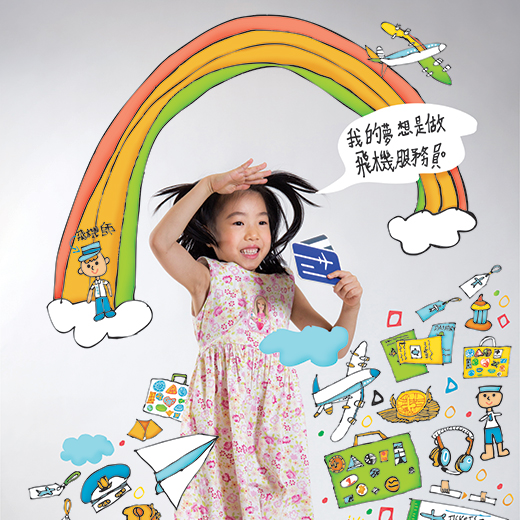 Standard Chartered Arts in the Park Mardi Gras 2015: Seeking Corporate Volunteers
Last year, our flagship community event Standard Chartered Arts in the Park 2014 drew over 80,000 visitors, including locals and tourists alike. Crowds poured into Victoria Park to watch performances, create art and cheer on the parades. Each year, Arts in the Park is an invaluable opportunity for thousands of young artists to showcase their talents and develop self-confidence and self-esteem. We are currently preparing for Arts in the Park 2015 and need your help to reach an even wider audience. Get involved by sponsoring a guided tour for a group of underprivileged children or by hosting an art stall where members of the public can create artwork for the parade. Help make a difference – give the young people of Hong Kong a chance to express their creativity and enhance their self-esteem through art. For more information, please email sasha@hkyaf.com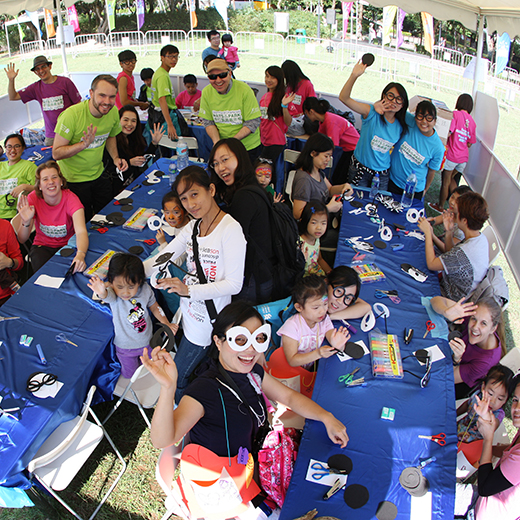 Standard Chartered Arts in the Park Mardi Gras 2015: Seeking Project Artists
One of Hong Kong's largest and most inspiring community arts event is back this November! Each year, Standard Chartered Arts in the Park Mardi Gras works directly with over 3,500 young people and offers members of the public an opportunity to create art. Artists play an integral role in Arts in the Park – running artist-in-school residencies where thousands of stunning parade puppets and costumes are created in collaboration with students, and hosting art stalls during the two-day celebratory weekend. We are now seeking project artists for Arts in the Park 2015! If you have exciting and original ideas and are passionate about leading and inspiring teenagers and members of the public to create parade artwork, please submit your details on or before 10 August. Related teaching experience is an advantage.