Home > Events > Standard Chartered Arts in the Park 2017: Auditions for Youth Dancers
Standard Chartered Arts in the Park 2017: Auditions for Youth Dancers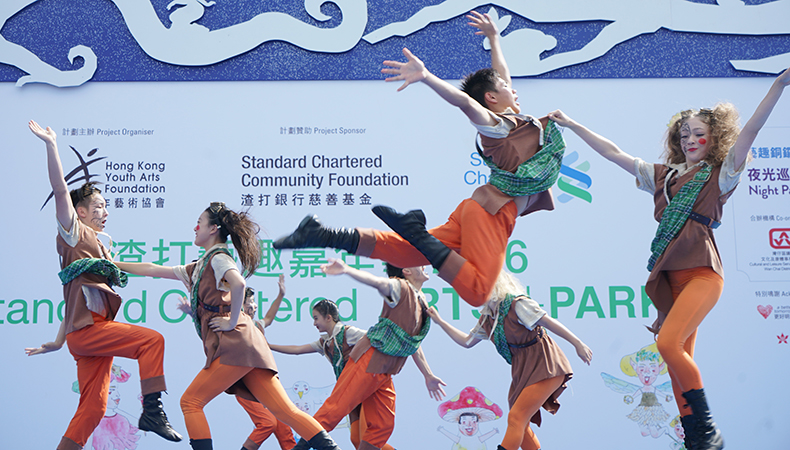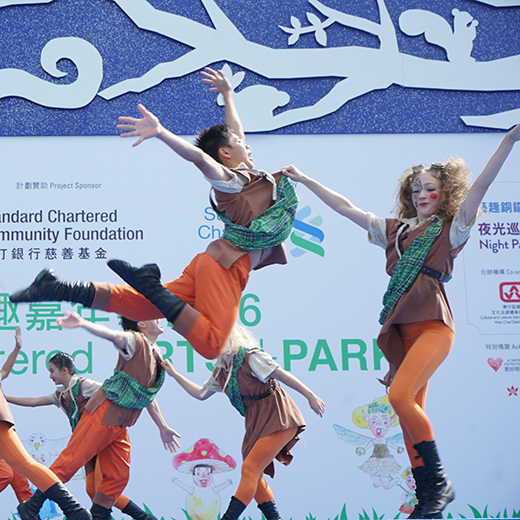 Calling all youth dancers!

Come and be part of Standard Chartered Arts in the Park 2017 this November. Show your moves and shine as the city gathers to celebrate the arts!

We are looking for young and energetic dancers aged between 10 and 25. Experience preferred, enthusiasm a must. Audition spots are allocated on a first come, first served basis. Rehearsals begin in late August with performances taking place on 11 and 12 November.

Date and Time
12 | 06 | 2017 5:30pm – 7pm or 7pm – 8:30pm or
13 | 06 | 2017 5:30pm – 7pm or 7pm – 8:30pm
TAGS:
Performing Arts, Audition, Youth, Dancers
Apply Now
Information
Audition
Venue: YAF Studio
Registration Deadline: 8/06/2017 (Thu)
Enquiries: mag@hkyaf.com / 2877 2656

Related Events
09/06/2017
Miller Performing Arts: 2017-18 Seeking HKYAF Youth Assistant Choreographers
Gain practical, behind-the-scenes insight into the world of dance and have the opportunity to find and showcase your own creative voice!

05/06/2017
Miller Performing Arts: Rap and Rhyme
Discover what makes a perfect hip-hop track by learning how to pick a good tempo, write the right rhyme and rap the best bars!

03/06/2017
The Child Development Centre: Daddy Daughter Ball 2017
YAF is delighted to be part of the Child Development Centre's 8th Annual Daddy Daughter Ball.

30/05/2017
Le French May: Contemporary Movement Workshop With Emmanuelle Vo-Dinh
This May, we are privileged to have Vo-dinh give a masterclass workshop for intermediate and advanced level dancers related to her new creation, "Simon Says", co-presented by Le French May and Unlock Dancing Plaza!

31/08/2017
Standard Chartered Arts in the Park 2017: Recruiting Performance Groups
Does your performance group have skills you'd like to show the world?