Home > Events > Commedia dell'Arte Youth Workshop
Commedia dell'Arte Youth Workshop
05-06/07/2014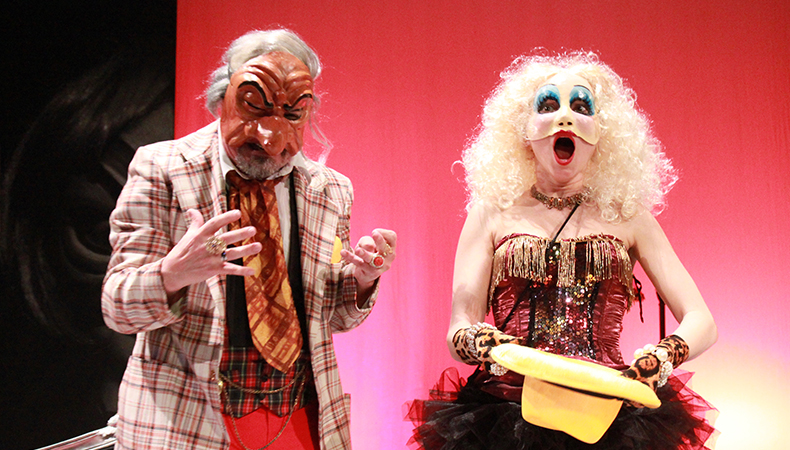 Commedia dell'Arte is a theatre form that originated in 14th century Italy and involved performers using beautiful handmade masks and improvised comedic acts to inspire tears of laughter in the audience. The influence of Commedia dell'Arte persists in present-day theatre – and even in TV shows such as The Simpsons, Monty Python's Flying Circus, and Mr Bean!
This summer, YAF is very excited to present this workshop led by Australian director of young peoples' theatre, Joan Morgan, who will share the history and techniques of this fantastic theatre form. Come and join us for a weekend of fun, laughter and physical gags while building your improvisational and Commedia dell'Arte skills.
This two-day workshop, suitable for 13 – 19 year olds, culminates in an improvised performance for friends and family. Participants must commit to both days. Workshops will be conducted in English Only.
TAGS:
Workshop, Performing Arts, Youth
Information
Date: 05-06/07/2014 (Sat-Sun)
Time: 11:00am-4:00pm
Venue: YAF Studio
Fee: Free admission, registration required
Enquiries: phoebe.chu@hkyaf.com / 2561 3201
Suitable for: Suitable for ages 13 – 19
Note: Participants are required to attend on both dates; Lunchtime 1pm - 2pm; Workshop will be conducted in English Only

THIS EVENT HAS FINISHED!
And it was very successful! Sign up to our mailing list to be the first to hear about upcoming events… don't miss out!
Share
Tell your friends about this event!
Blog
The World of Commedia dell'Arte

If you missed our Commedia dell'Arte workshops, fear not - read our blog where talk to Joan Morgan about this wonderful comedic artform.
Related Events
04/06/2018, 04/06/2018
Miller Performing Arts: Strum One Strum All Ukulele Workshop
Small and versatile, the ukulele has become one of Hong Kong's favourite choices of musical instrument. With just four strings, it is easy to learn, and once you master a handful of chords you can play hundreds of songs!

28-29/05/2018, 28-29/05/2018
Standard Chartered Arts in the Park 2018: Auditions for Youth Dancers
Come and be part of Standard Chartered Arts in the Park 2018 this November. Show your moves and shine as the city gathers to celebrate the arts!

25/05/2018, 26/05/2018
PROJECT AFTER 6: Cube Culture
Do you spend your day in an office cubicle? Are you driven crazy by the freezing air-conditioning or lift doors that close in your face as you're rushing for lunch or to get home? Do you need a translator some days just to get through the office jargon, the conference calls, the never-ending meetings…

26/05/2018
Miller Performing Arts: 2018-19 Seeking HKYAF Youth Assistant Choreographers
Gain practical, behind-the-scenes insight into the world of dance and have the opportunity to find and showcase your own creative voice!

16/05-04/06/2018, 24/05-20/06/2018
The Hong Kong Jockey Club Community Project Grant: stART Up Community Arts Project
Designed to give elderly community residents access to the arts through a range of artist-led events, the series brings together young participants, senior citizens and artists for enjoyable art-making activities.