Home > Blog > Melodia Siblings: Tess and Meagan Chau
Melodia Siblings: Tess and Meagan Chau
Posted on 6/03/2017, BY Hong Kong Youth Arts Foundation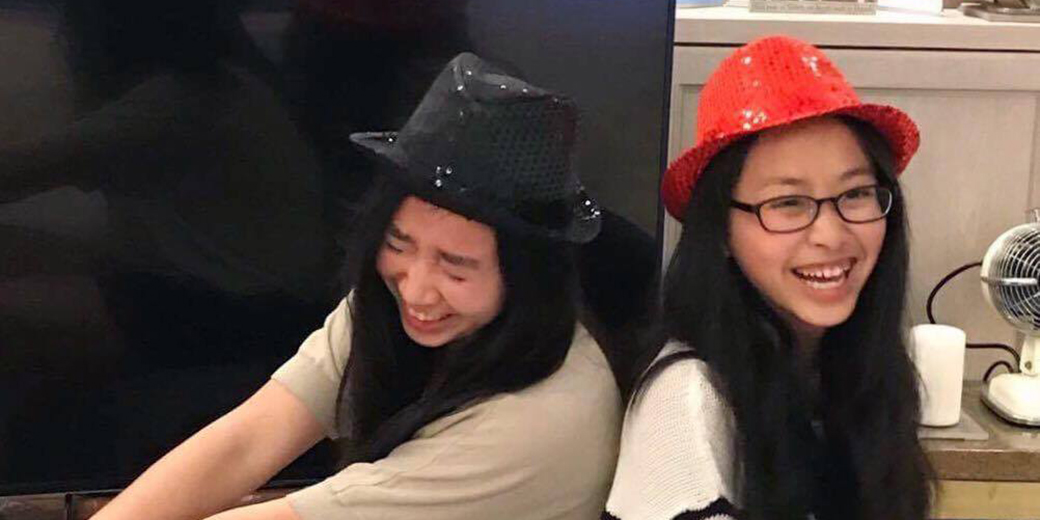 Subscribe to our Blog Via Email
Enter your email address to follow this blog and receive notification of new posts by email...
It's always so lovely when families get involved in our projects! And for our 2017 flagship musical Melodia, it turns out we've casted 6 sets of siblings, including 2 sets of twins. In this Melodia Siblings blog series, meet our wonderful siblings.
First up, we have Tess and Meagan Chau.
Tess (T): My name is Tess Chau, I'm turning sixteen this year and I go to Chinese International School. I have a younger sister named Meagan who is also a dancer and she is two years younger than me. In Melodia, we are both dancers. Meagan is a Azara Red tribe member and I am a Burrows Red tribe member.
Meagan (M): My name is Meagan Chau I am 14 years old, I go to the Chinese International School. I love dance and gymnastic, and I love PE at school. I have a sister named Tess Chau, and she's 16 years old, and dances too.
T: The most memorable part of auditioning was probably the moment we first stepped into the audition room. You could really feel the buzz of energy and the swirling emotions of anticipation, excitement, and determination!
M: The auditions for me were really scary and frightening. I was so nervous but once I started dancing, all that just went away and I remembered to have fun and to smile. The most memorable thing about the audition is when you are waiting for your turn to dance in little groups, it is the most nerve wracking time of the whole process.
T: When I found out I got into the show, I was really excited! The first thing I wanted to do was also to find out who else got in so I could meet all of the cast, especially my fellow tribe members! And when I found out that Meagan also got into the show, I felt very proud of her because this is the first big YAF musical that we've been in together and I was excited to experience it with her!
M: When I found out, I was ecstatic and very excited for my first big production with YAF, although I had my doubts with the amount of rehearsals and if it would affect my schoolwork, but I told myself if I focused and not procrastinate I would get everything done with hard work put into it. I was really happy that Tess and I could spend more time together, and even better dancing together in a big production.
T: When this show is over, I think I'll miss the long rehearsals where everyone is working hard together and there is a united determination to keep improving and striving for an even better performance.
M: I'm going to miss the whole experience, the feeling of being part a this huge family. I'll miss all the laughs, and also the hectic moment backstage with makeup and hair products.
T: My top tips for a great performance are: Firstly, really let yourself be immersed in the character you're trying to portray. If you tell the story well, the audience will be more immersed in the story! Secondly, teamwork. More specifically, communication. It is very important, to communicate because if for example someone were to be confused with positioning, but they don't reach out to ask someone or if someone else saw that person confused but decided to ignore it, then the dance will not be to its fullest potential. Finally, have fun! Nobody wants to watch a performance where the performers look like they'd rather be at home sleeping, so remember to loosen up a bit and enjoy the moments!
M: Right before a performance/show, I like to take some time to myself, listen to some music and stretch. I also like take three deep breaths right before going on stage. Another tip is to not rush your makeup right before the performance and to do it way before, so when it is time you can just do touch-up.
What do you most appreciate about your sibling?
M: Having someone there 24/7 just ready to listen about boys, friend drama, gossip, drama happening in my year group, whenever I was in a bad mood I could just complain for hours and I'll know she'll still be listening. I also know that whatever I do she'll always forgive me, and support me.
T: I appreciate that she is there for me as a friend, a sister, and a fellow dancer because we help each other out, whether it's making a joke when the other person looks tired to make them smile, or to be there when they achieve something and celebrate.
T & M: Our ritual before a performance is to do our makeup and our hair together wherever we are.
Don't miss Melodia! More information here.
See YAF blog
1/12/2021
Spotlight on YAFies: Edwin Chuk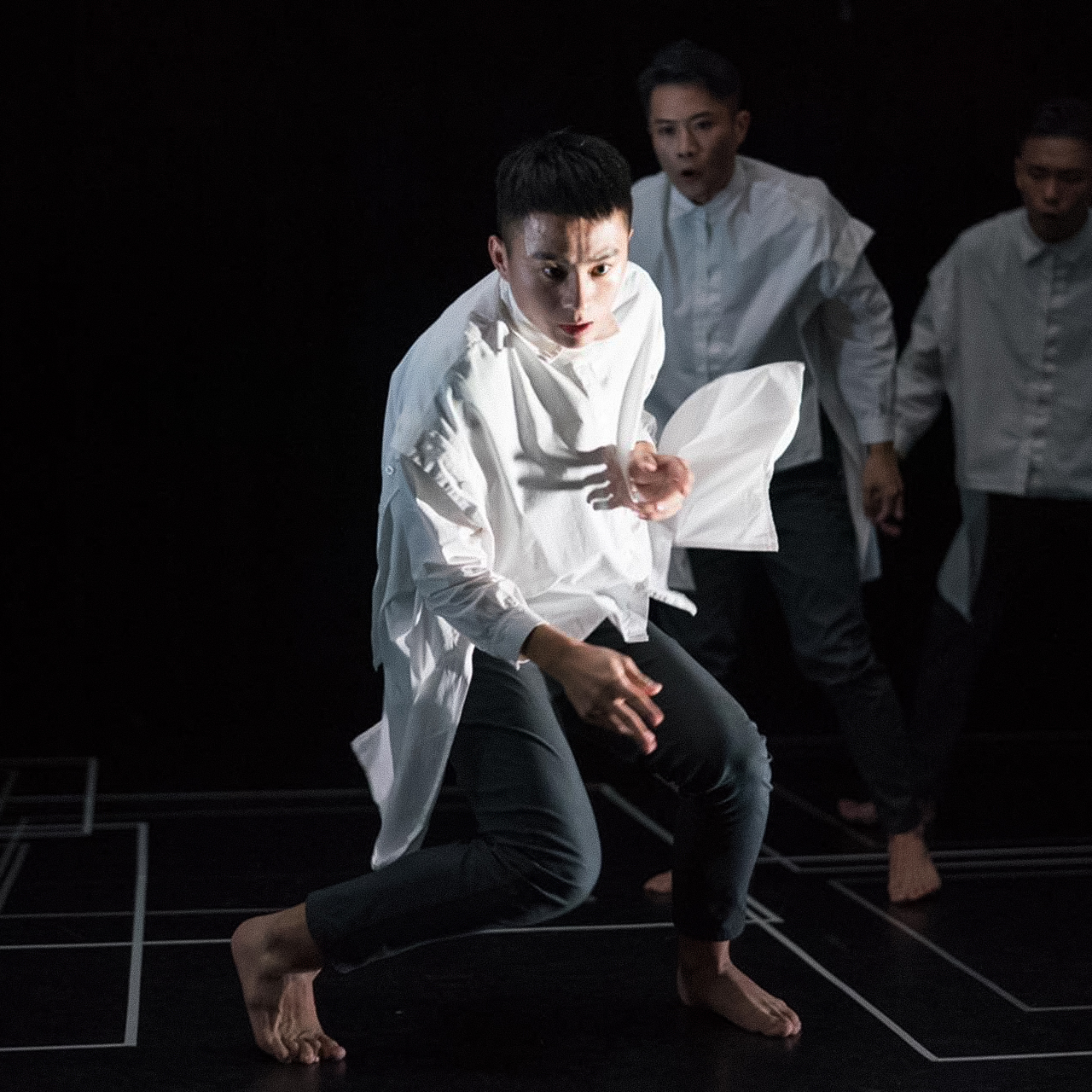 30/10/2021
Spotlight on YAFies: Cast of Standard Chartered Arts in the Park 2021 Storytelling Theatre "Peter Pan" (Cantonese)
Boaz Chan, King Wong, Onnie Chan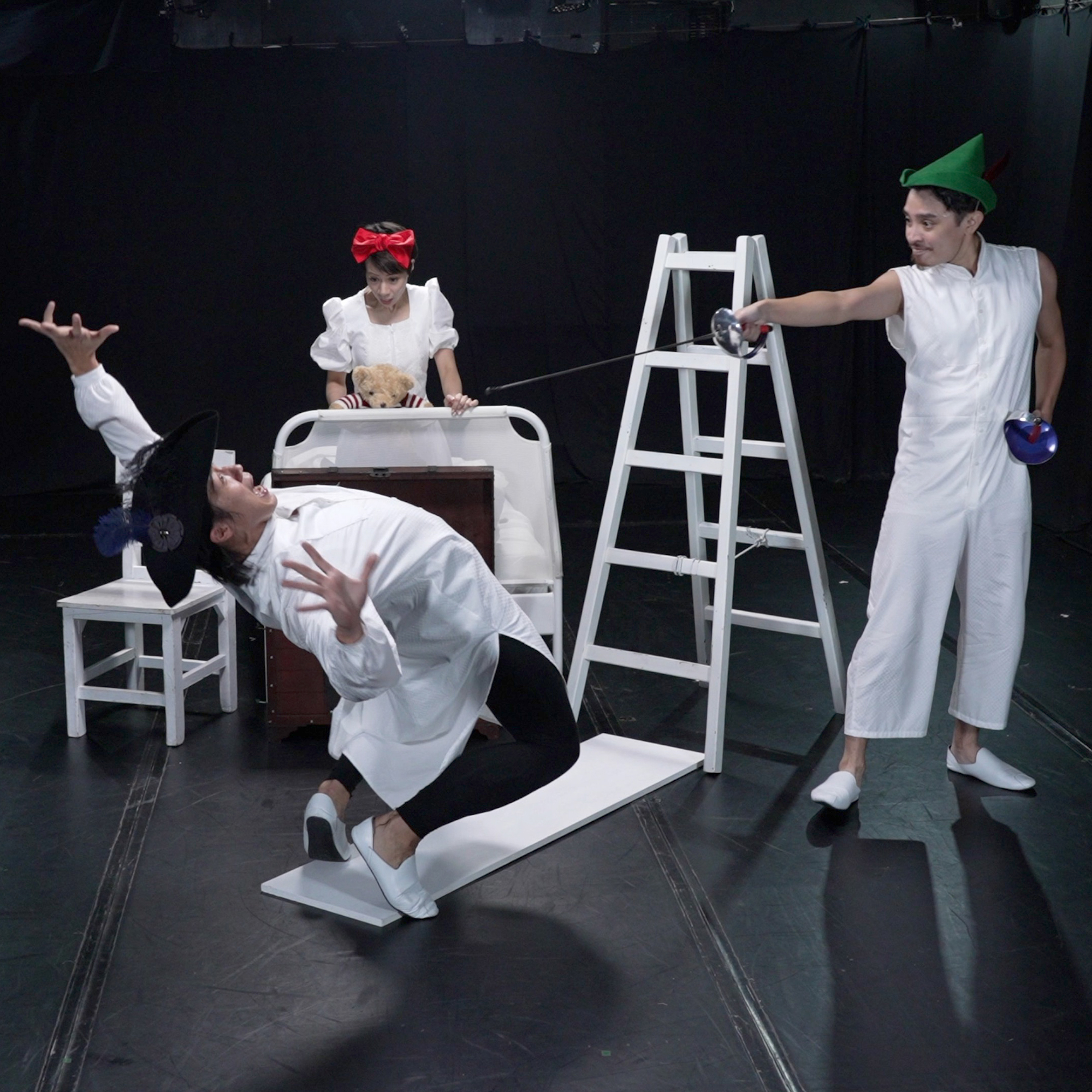 29/09/2021
Spotlight on YAFies: Cast of Only a Girl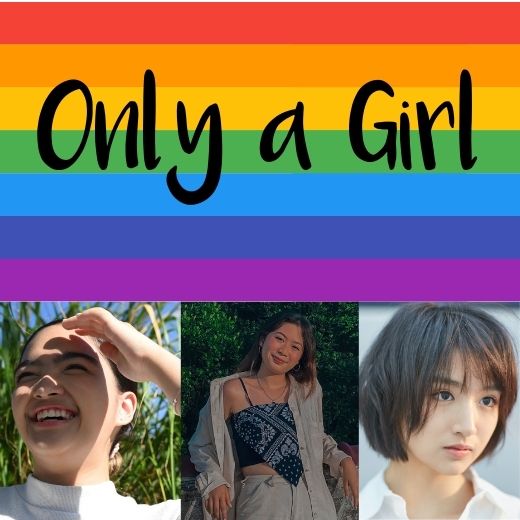 9/01/2020
Spotlight on YAFies: Vivian Ho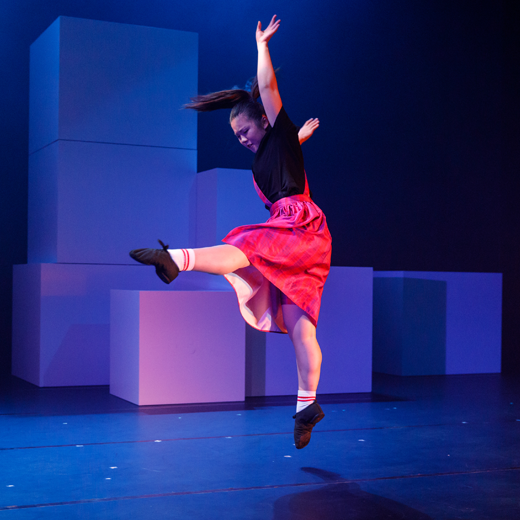 25/06/2019
Eimear "Mimi" Burns: Director of Pull Back the Curtain 2019
As a director you have the thrill of bringing people and their unique talents together and harmonising these to create unforgettable moments for your audience.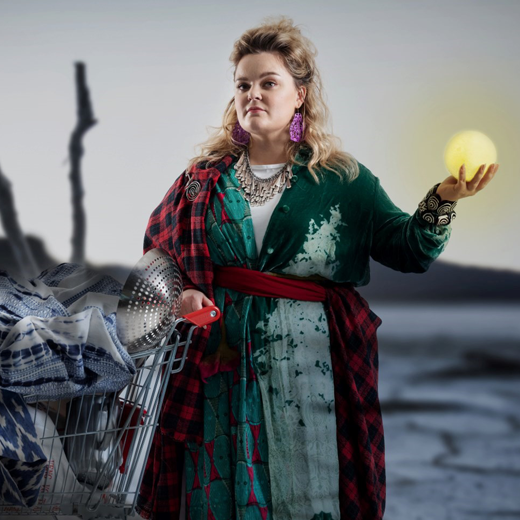 1/07/2018
Change in Motion
"I'm not interested in how people move but what moves them." – Pina Bausch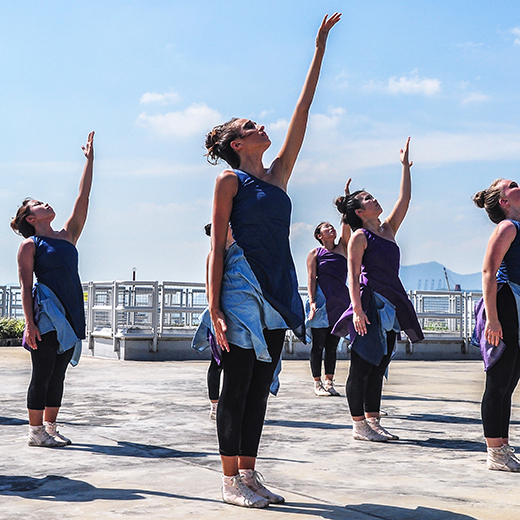 6/04/2017
Melodia: Spotlight on Katia Shek
Next up in our Melodia series, we have Katia Shek!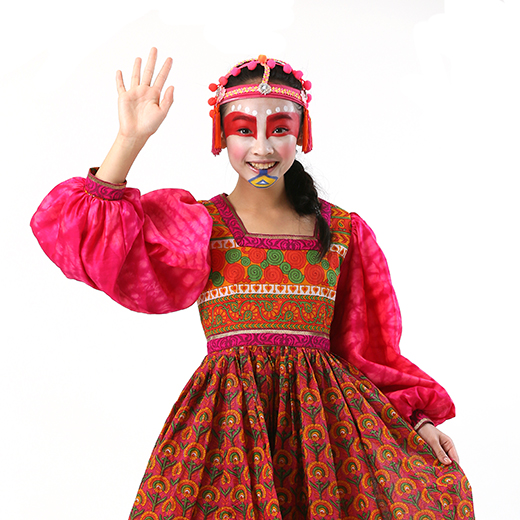 29/03/2017
Melodia: Spotlight on Felicity Low
Next up in our "Melodia" blog series, we have Felicity Low!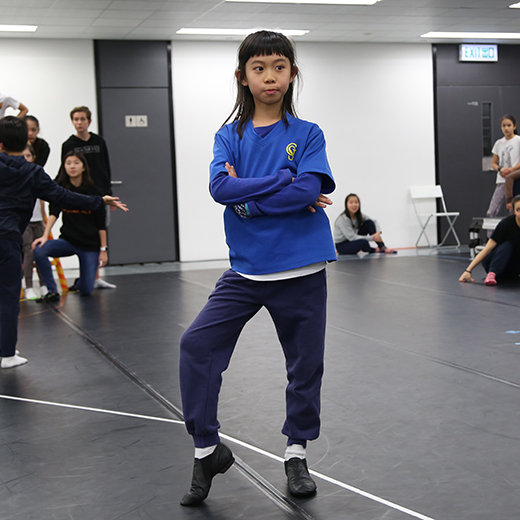 14/07/2016
Making Art Down to Earth
Art is universal. Inspiration can come from all aspects of our daily lives and the results can take many forms, benefiting all of our lives in different ways.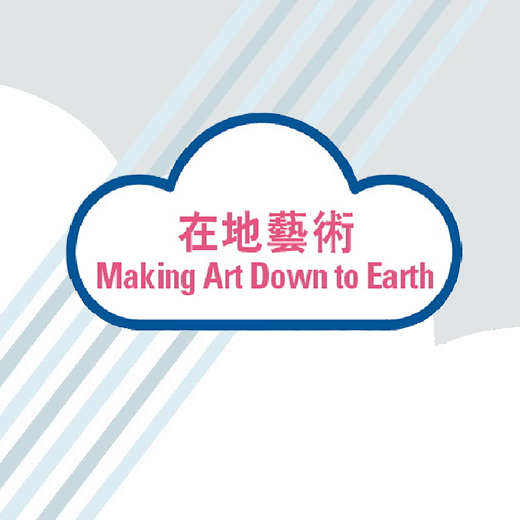 19/05/2016
Pull Back the Curtain: Michelle Chan's Charlie
Pull Back the Curtain performances begin tomorrow! Before we move into the theatre, we speak to one of the featured playwrights, Michelle Chan.