Home > Events > Series & Festivals > Standard Chartered Arts in the Park Mardi Gras
Standard Chartered Arts in the Park Mardi Gras
Every Year in November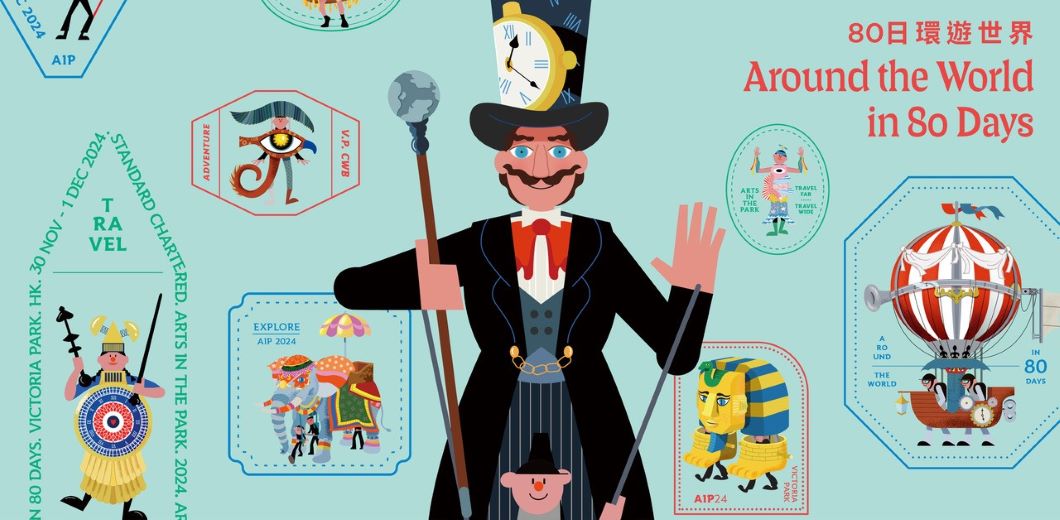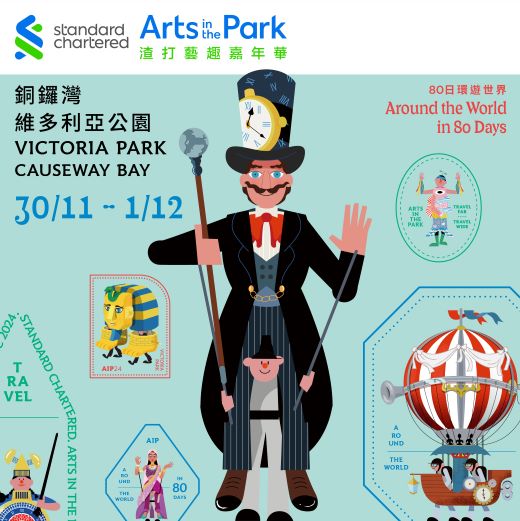 Thank you to everyone who came along to #ArtsinthePark 2017!
It was a huge success! If you are on Instagram, be sure to check out #ArtsinthePark for great photos that were posted throughout the weekend. Also, visit our Facebook page and YouTube channel to see related videos and photos.
Be sure to sign up to our e-newsletter to be the first to hear details about our 2018 event!
See you next year!
Sponsored by:

Standard Chartered Arts in the Park Mardi Gras 2016
Summer's nearly over – which means it will soon be time for Standard Chartered Arts in the Park!
Hong Kong's biggest themed puppet parade returns on 12 and 13 November. This year, to celebrate 400 years of Shakespeare's legacy, our theme is A Midsummer Night's Dream – one of his best-known and most well loved comedies. Step into a magical forest with mesmerising illuminated artworks, spectacular giant puppets, and an array of art stalls and stage performances – a weekend of extraordinary visual and sensory art experiences for all ages!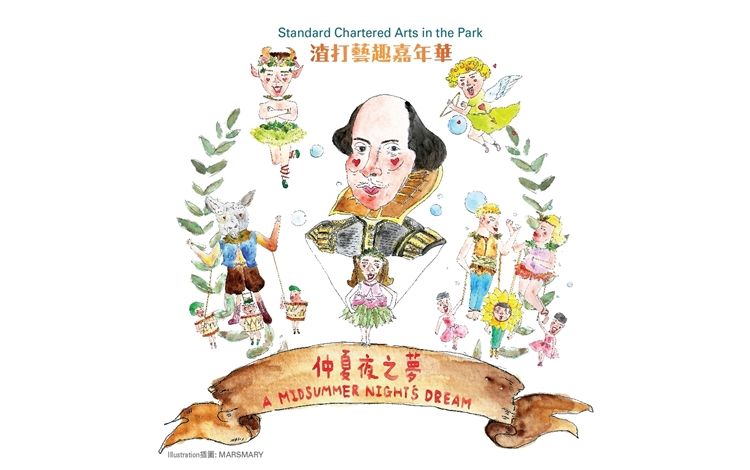 Standard Chartered Arts in the Park Mardi Gras 2015
Celebrating 15 years of inspiration
Standard Chartered Arts in the Park Mardi Gras (AIP) is one of Hong Kong's most iconic annual community arts events. This November, to mark our 15th anniversary, we took inspiration from the theme, Classical Music & the Arts, included almost 40 UK and local professional artists and over 3,500 students, who worked together to create a spectacular day parade of giant puppets and carnival costumes, and illuminated artworks for a mesmerising Night Parade.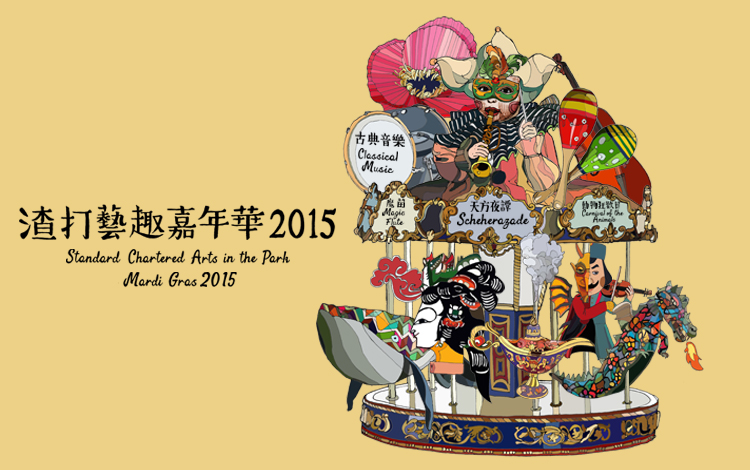 Standard Chartered Arts in the Park Mardi Gras 2014
Standard Chartered Arts in the Park Mardi Gras is one of Hong Kong's largest and most vibrant annual community arts events. Last year, over 120,000 visitors took part in this incredible celebration of the arts. This year, taking inspiration from science and topics as diverse as time travel, astronomy, wildlife and robotics, thousands of young people and artists are working together to create original performance and visual art.
Join us at Victoria Park to experience spectacular giant puppets, mesmerising illuminated artworks, fun carnival art stalls, the Mad Science Hunt and 16 exciting hours of non-stop performances. Don't miss the highlight events – Twilight in the Park and the Grand Finale Parade!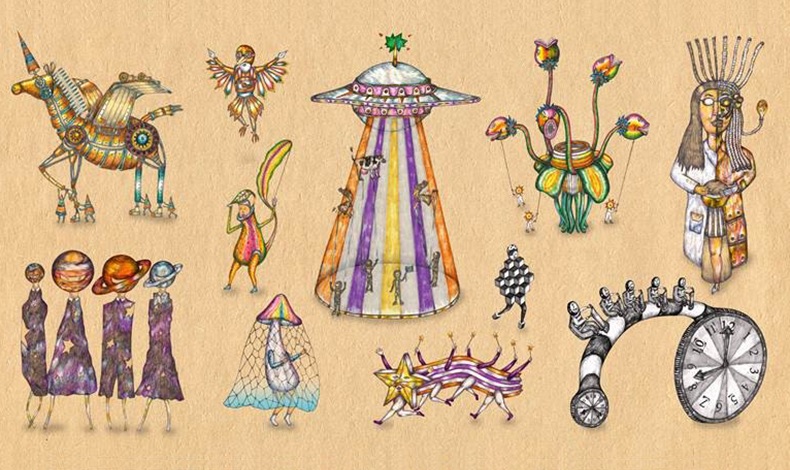 HISTORY OF STANDARD CHARTERED ARTS IN THE PARK MARDI GRAS
Standard Chartered Arts in the Park Mardi Gras (AIP) is one of the city's largest annual community arts event, held in November every year.
We are grateful for Standard Chartered Hong Kong's unflailing support over the past 17 years.
Launched in 2001, Standard Chartered Arts in the Park Mardi Gras is an annual youth art education programme that lasts for six months and culminates in the two-day fiesta in November. Each year, over 3,500 young people from 200 schools and youth organisations participate in the event; their involvement ranges from developing original performance pieces to working with professional artists in schools to create parade and exhibition art. By providing these youngsters with exciting opportunities to develop skills in art, creativity, performance, team-building, and leadership, the programme is contributing to the long-term development of Hong Kong's youth, as well as benefitting the community at large.
Since the first Mardi Gras event was first held at Stanley Plaza in 2001, the programme has developed into one of the most exciting youth art festivals in Hong Kong. The event moved from Stanley to Victoria Park in 2008, with the event being renamed Standard Chartered Arts in the Park Mardi Gras. In 2012, the Grand Finale Parade expanded out of the park and onto the streets of Causeway Bay, and in 2013 the very first illuminated Night Parade took place. The Mardi Gras is inspired by international arts festivals and carnivals such as London's Notting Hill Carnival and Brazil's Rio de Janeiro Carnival.
Project Sponsor