Home > Events > Series & Festivals > Standard Chartered Arts in the Park Mardi Gras 2013 > Standard Chartered Arts in the Park Mardi Gras 2013 - Night Parade
Standard Chartered Arts in the Park Mardi Gras 2013 - Night Parade
16/11/2013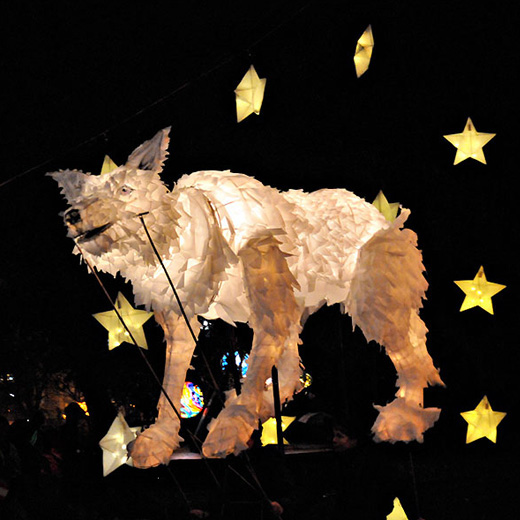 Each year, one exciting new element is added to the Standard Chartered Arts in the Park Mardi Gras.
This year, we are excited to present the Night Parade to delight and surprise audiences. At the invitation of YAF, the professional British artist group The Lantern Company works with local artists to create and present a series of giant lantern puppets and stunning illuminated costumes to dazzle and bewitch spectators.
The Night Parade takes place in Causeway Bay on 16 Nov. The parade starts from the Lee Gardens and continues on to Yun Ping Road, Pak Sha Road, Lee Garden Road and Hysan Place.
TAGS:
Performing Arts, Music, Youth, Visual Arts, Arts in the Park, Singing, Dance
Part of
Standard Chartered Arts in the Park Mardi Gras 2013
THIS EVENT HAS FINISHED!
And it was very successful! Sign up to our mailing list to be the first to hear about upcoming events… don't miss out!
Share
Tell your friends about this event!
Project Sponsors
Standard Chartered Bank (Hong Kong) Ltd
Cultural and Leisure Services Committee of Wan Chai District Council
Hysan