Home > Events > Series & Festivals > Standard Chartered Arts in the Park Mardi Gras 2013 > Art Fun in Causeway Bay: Grand Finale Parade
Art Fun in Causeway Bay: Grand Finale Parade
17/11/2013
The big attraction of the Mardi Gras is the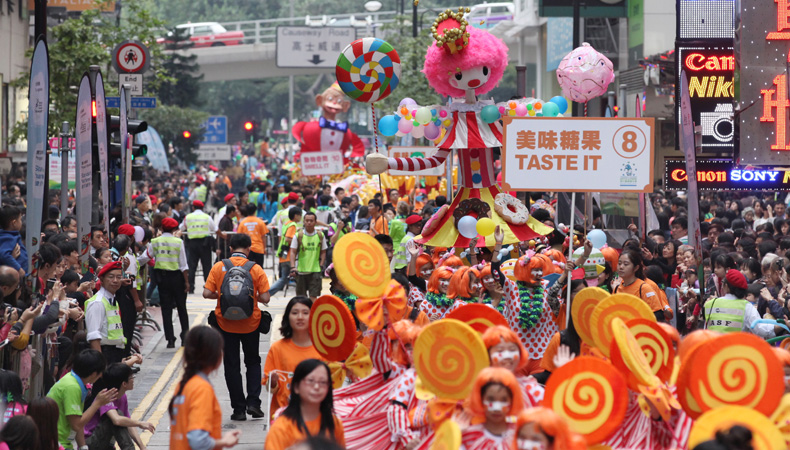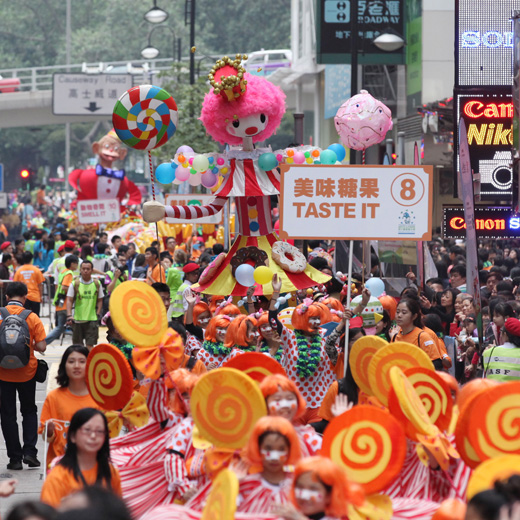 The big attraction of the Mardi Gras is the "Art Fun in Causeway Bay" street parade. Co-organised by YAF and the Cultural and Leisure Services Committee of Wan Chai District Council, the vibrant parade sees 600 young people take to the streets of Causeway Bay decked out in magical costumes and performing with giant puppets and rod puppets, all of which they have made themselves – a true celebration of the creativity of Hong Kong's youth!
TAGS:
Performing Arts, Music, Youth, Arts in the Park, Community Arts, Puppetry, Dance, Families
Part of
Standard Chartered Arts in the Park Mardi Gras 2013
THIS EVENT HAS FINISHED!
And it was very successful! Sign up to our mailing list to be the first to hear about upcoming events… don't miss out!
Share
Tell your friends about this event!
Project Sponsors

Cultural and Leisure Services Committee of Wan Chai District Council