Home > Events > Series & Festivals > Jockey Club Community Performing Arts Biennale > Jockey Club Community Performing Arts Biennale 2016: City Dancing
Jockey Club Community Performing Arts Biennale 2016: City Dancing
26/11/2016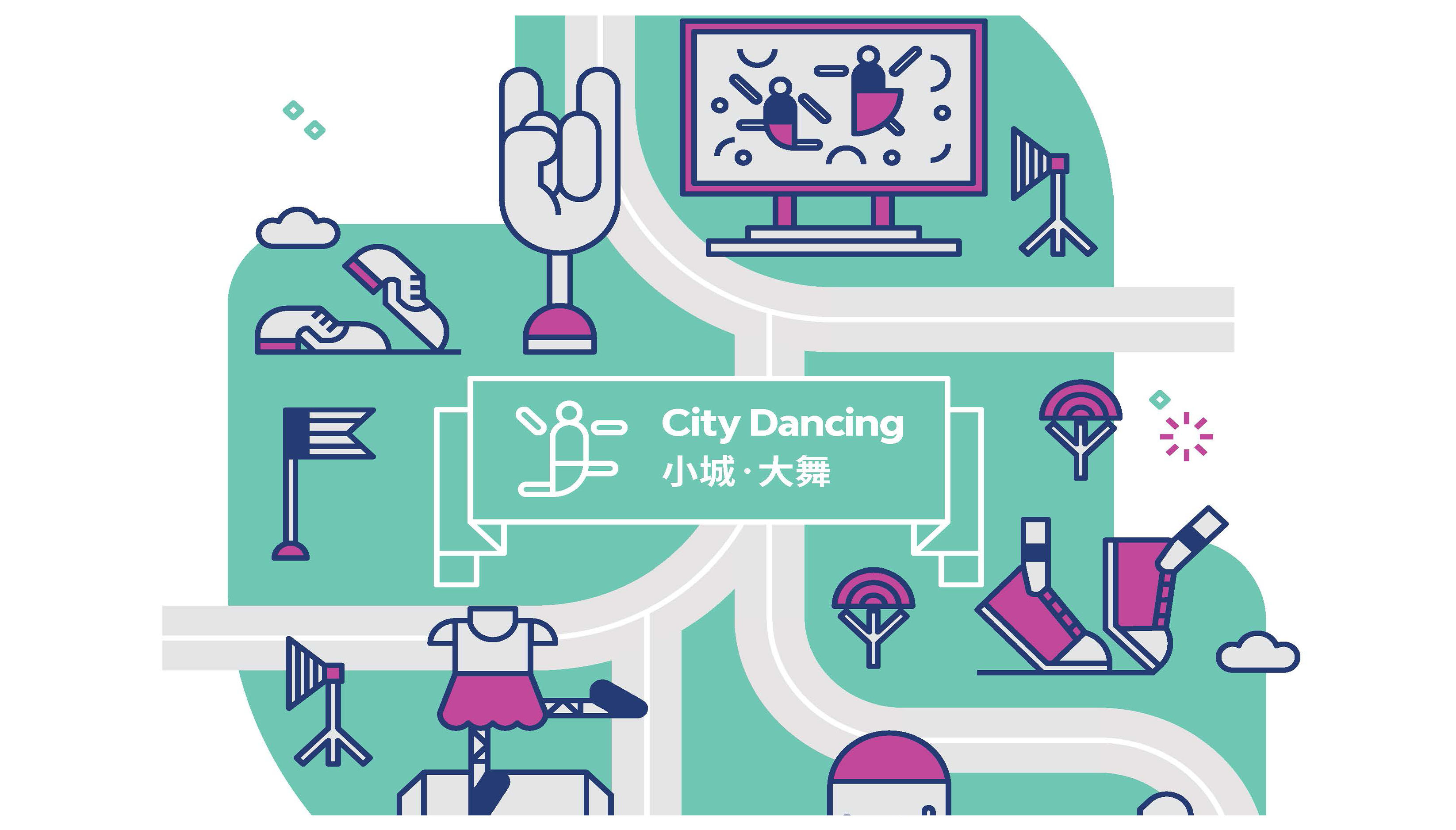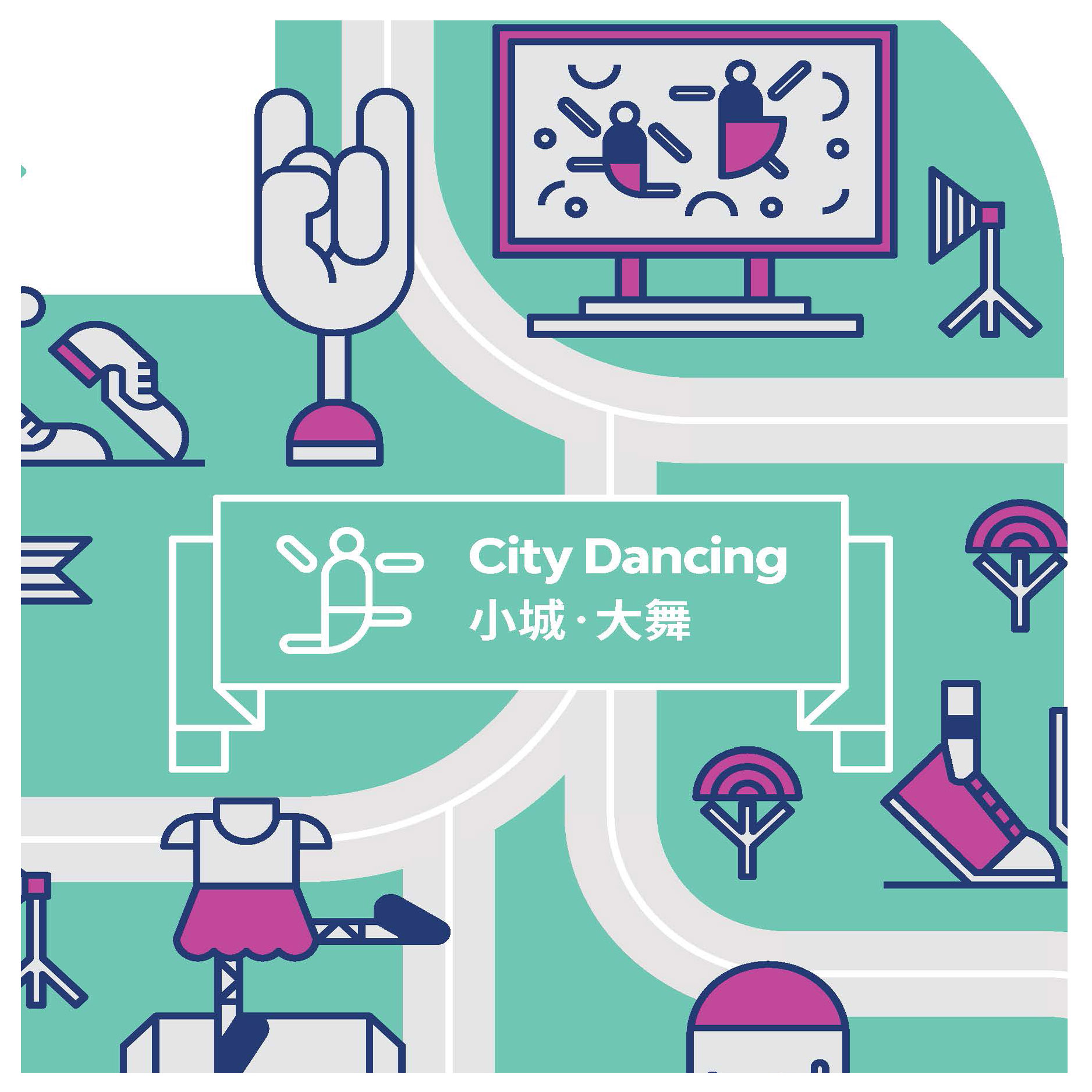 Jockey Club Community Performing Arts Biennale 2016 ends with a bang at our big finale celebration City Dancing!
Join us for a fun, creative afternoon and have the chance to take part in performances and workshops that let you see and try different styles of movement. Plus don't miss our youth photographers exhibition and video exhibition which showcases artworks and behind-the-scenes moments from across our nine-month Biennale!
Highlights:
In the Heart of Hope (finale piece)
One of the highlights of City Dancing is 'In the Heart of Hope' – a finale dance piece not to be missed! Performed by hundreds of members of the community from all walks of life, this stunning and spirit-lifting piece promises to raise the roof as we join together to take in the magnificence of Hong Kong.
Jockey Club Community Performing Arts Biennale Youth Photographer Exhibition
Over the past year, a group of youth photographers have been working with one of HK's most inspiring professional photographer mentors Lau Kwok Kei. Together, they have honed their photography skills and captured behind-the-scenes moments from across all of the Biennale's community art projects. At City Dancing, their works will be exhibited for thousands of people to see, as a fantastic celebration of everyone's achievements!

Ignite and Little Big Voice Video Documentaries
Ignite (March – September 2016) saw groups of artists working with communities around Hong Kong, encouraging collaboration and a sense of belonging, and motivating residents to explore their strengths and discover new talents. Created and performed by 100+ talented and passionate youth from over 15 different schools, Little Big Voice (25 & 26 October) uses theatre, sound, visuals and movement to creatively explore issues relevant to today's youth in Hong Kong. Watch out for their stories on our YouTube channel and at City Dancing, where they will be showcased as video documentaries and dance films.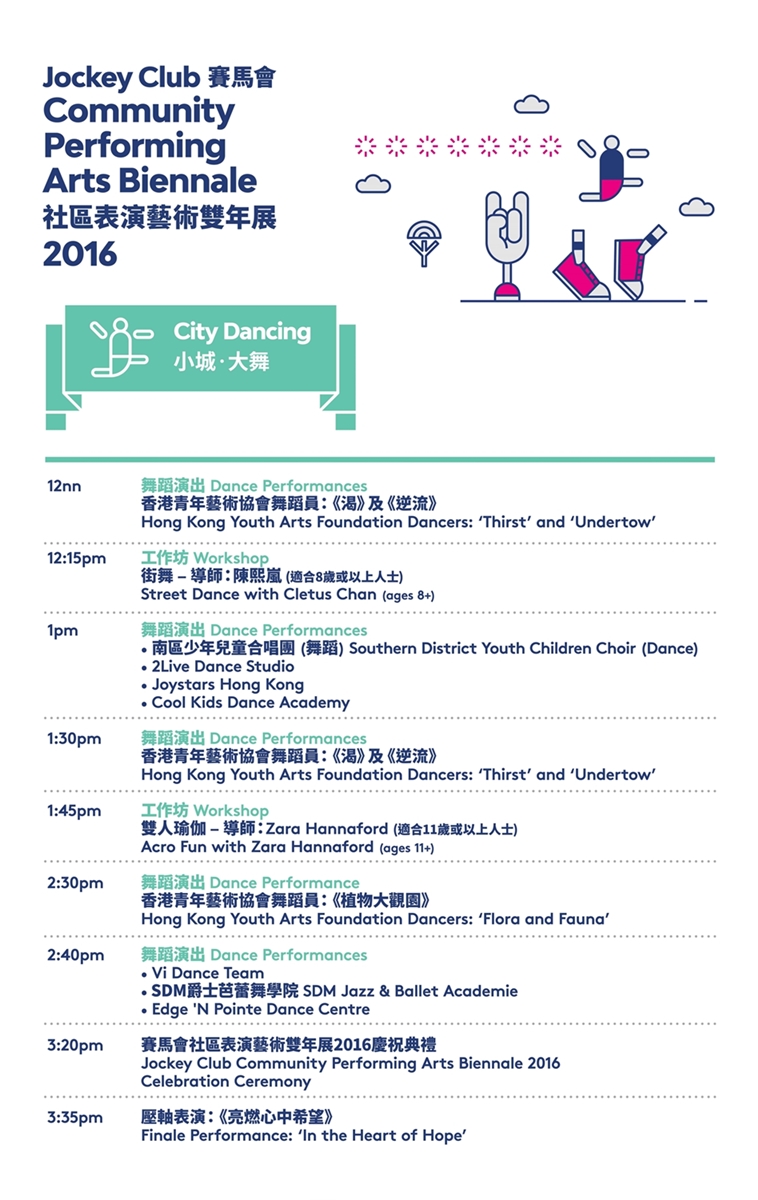 TAGS:
Performing Arts, Community Arts, School, Youth, Dancing, Community Centres, Interest Groups, Choreographer
Part of
Jockey Club Community Performing Arts Biennale
Information
Performances & Workshops
Date: 26/11/2016 (Sat)
Time: 12:00pm-4:00pm
Venue: Ocean View Arcade, Cyberport
Fee: Free admission, no ticket required
Enquiries: anca@hkyaf.com / 2511 6256
Suitable for: Suitable for all ages

THIS EVENT HAS FINISHED!
And it was very successful! Sign up to our mailing list to be the first to hear about upcoming events… don't miss out!
Share
Tell your friends about this event!
FREE SHUTTLE BUS
Shuttle bus services run on 26 Novemeber with the following schedule.
Limited seats; First-come, first-served
POINT ONE:
11am | From Prince Edward to Cyberport
4 pm | From Cyberport to Prince Edward

Departure/ Arrival point:
MTR Prince Edward Station Exit A, Sai Yeung Choi Street North (behind Mong Kok Police Station)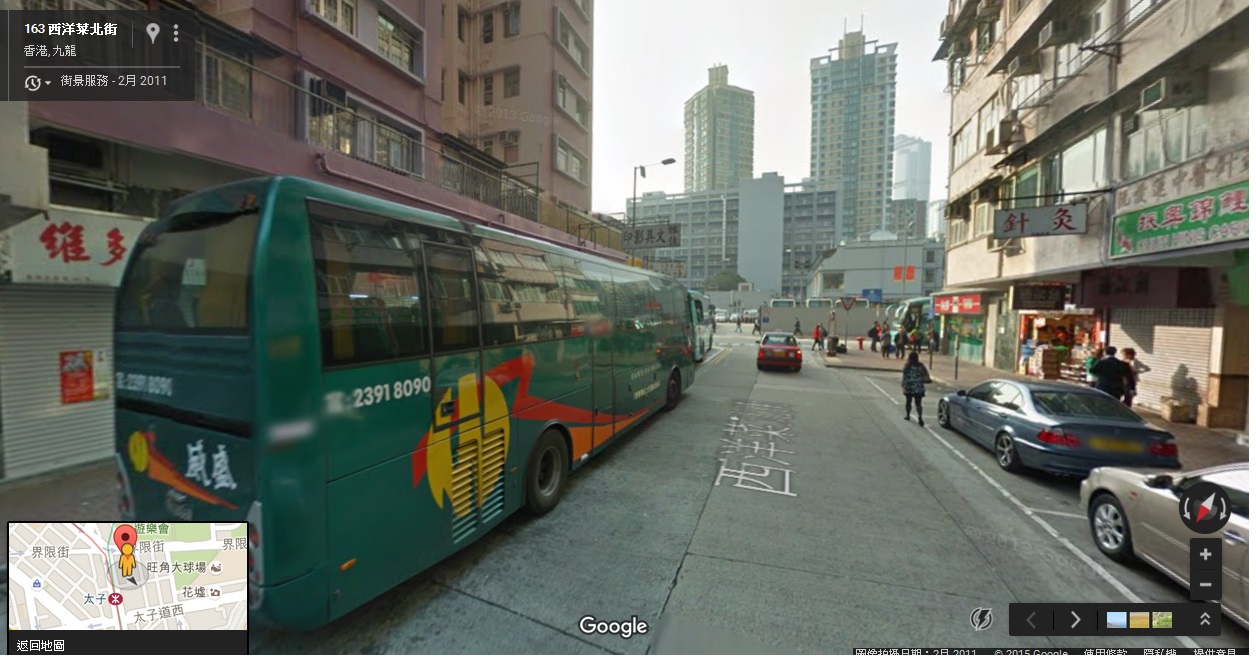 POINT TWO:
11:30 am | From Admiralty to Cyberport
4 pm | From Cyberport to Admiralty
Departure/ Arrival point:
MTR Admiralty Station Exit A, Admiralty Centre (next to McDonald's)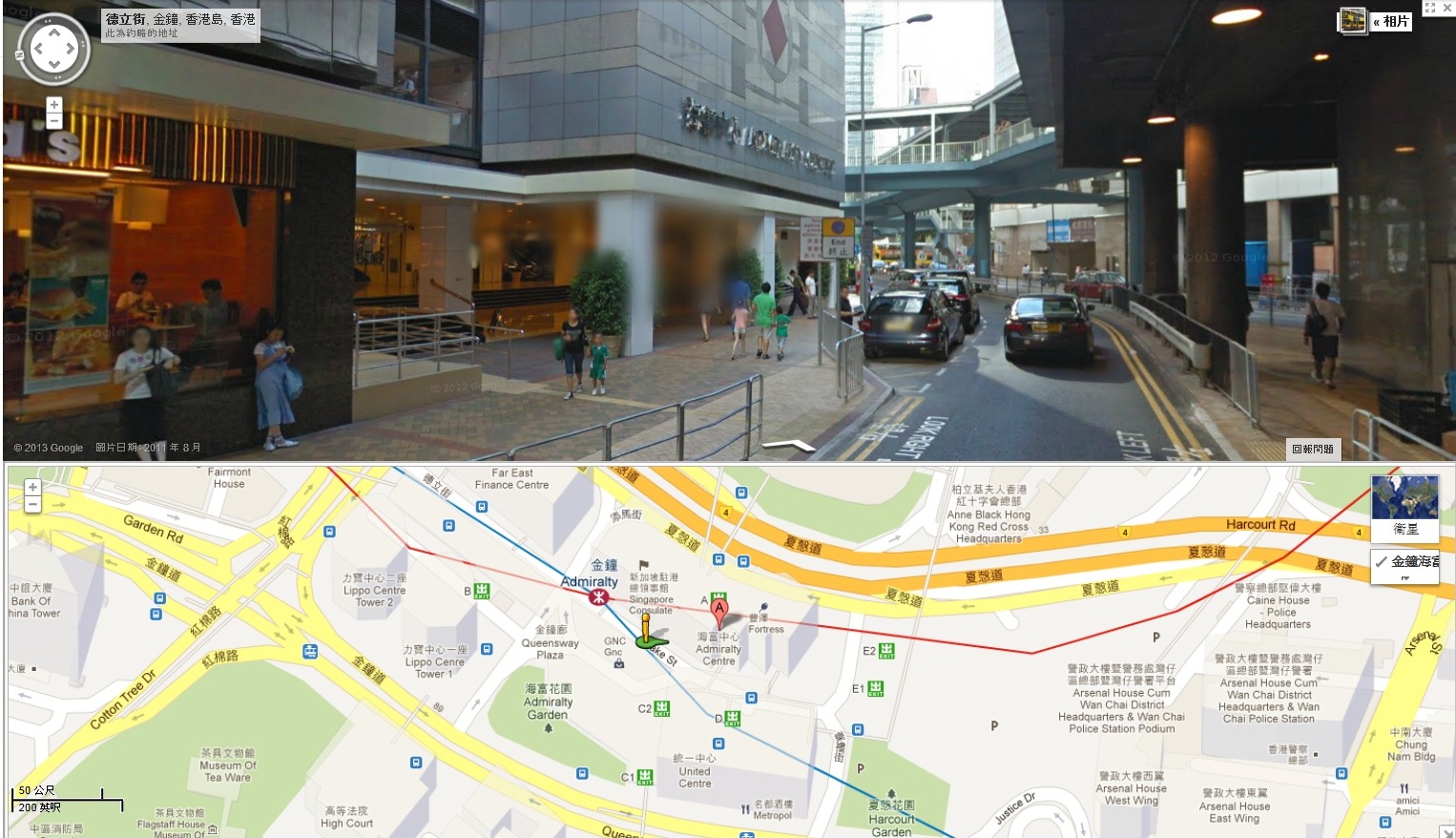 Funded by