Home > Events > Priscilla Queen of the Desert (Hong Kong Season) - Benji Auditions
Priscilla Queen of the Desert (Hong Kong Season) - Benji Auditions
25/06/2017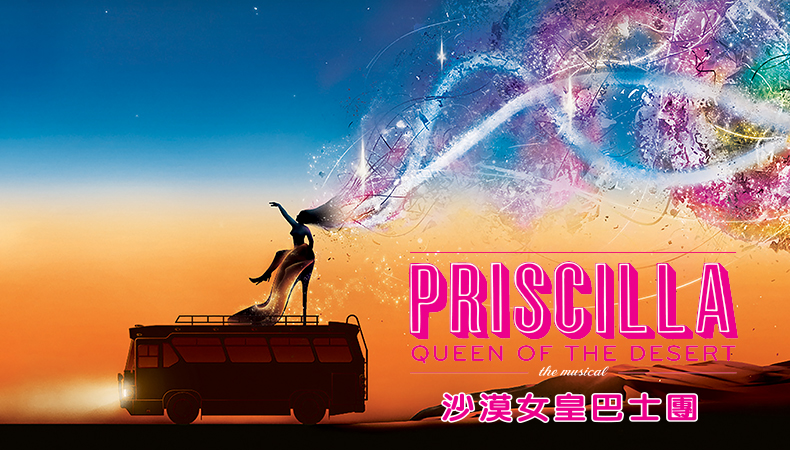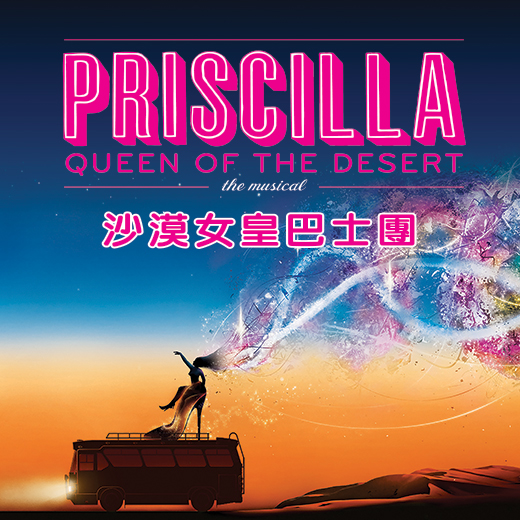 PRISCILLA QUEEN OF THE DESERT, THE MUSICAL is a feel-good favourite from the West End and Broadway. Acclaimed around the world, and proudly flaunting prestigious Olivier and Tony Awards, PRISCILLA now rolls in to Hong Kong this September!

Presented by Lunchbox Theatrical Productions with auditions held in conjunction with HKYAF, we are now seeking four talented young performers to play the role of Benji. This is a fantastic once-in-a-lifetime opportunity to perform alongside musical theatre professionals!

Based on the Oscar-winning hit movie, PRISCILLA is the heart-warming, uplifting story of three friends who hop aboard a battered old bus named Priscilla, searching for love and friendship. They end up on a journey of self-discovery and the road trip of a lifetime across outback Australia.

This wildly fresh and funny musical features a hit parade of dance-floor favourites including: Girls Just Wanna Have Fun, Don't Leave Me This Way, I Will Survive, I Love The Nightlife, Go West, Hot Stuff, and Shake Your Groove Thing. With a dazzling array of over 500 outrageous costumes, 200 extraordinary headdresses, 23 tonnes of scenery, and a 10 metre long customized bus weighting six tonnes as its sparkling centerpiece, PRISCILLA is a must-see spectacular!

To audition, please first read through the "Audition Briefing" document thoroughly.
TOPLINE INFO

We are looking for four children to join our professional international cast to play the role of Benji. Benji is the son of Tick/Mitzi (Drag Queen) and Marion (Hotel Entertainment Manager). Marion has brought him up to be sweet and open minded.

- Male with a playing age of 8 yrs old (suggested age between 8 - 11years old)
- Age limit 7 and above at time of audition
- Strong acting and singing ability required
- Approximate height of 140cm
- Fluent English speaker
- Unbroken voice
- Musical theatre experience preferred but not required
- All ethnic groups are welcome
Audition: Sunday 25 June 2017

Venue: Dance Studio 8, 3/Fl, Hong Kong Academy for the Performing Arts, 1 Gloucester Road, Wanchai, Hong Kong
Everyone auditioning must be available for:
- Registration: 9.30am
- Round 1: 10am - 1pm (all applicants)
- Round 2: 2pm - 5pm (final section of applicants will be invited back)
Commitment

Please only audition if you are willing to make full commitment to the rehearsal and performance schedule which runs from 23 September - 29 October. More details in the "Audition Briefing" document. Please note that this musical contains adult themes.
TAGS:
Performing Arts, Music, Youth, Musical, Singing, Audition
Finished
Information
Seeking Performers
Date: 25/06/2017 (Sun)
Time: 10:00am-5:00pm
Venue: Dance Studio 8, 3/Fl, Hong Kong Academy for the Performing Arts
Registration Deadline: 21/06/2017 (Wed)
Enquiries: anca@hkyaf.com only for enquiries that fall outside of the details provided in the Audition Briefing document
Suitable for: male performers aged 7 - 11

THIS EVENT HAS FINISHED!
And it was very successful! Sign up to our mailing list to be the first to hear about upcoming events… don't miss out!
Share
Tell your friends about this event!
Download
Audition Briefing

Please read through this thoroughly before registering or making an enquiry
Related Events
01/10/2022-31/01/2023
"ArtBeat" Serving Seniors: Seeking Youth Volunteers
Volunteer with us and be part of a team delivering a pioneering digital music programme for the elderly!

29/08/2022-01/12/2023
Standard Chartered Youth Creative Industry Employment Scheme – "Unplugged" Filmed Performance for Schools
Our filmed physical theatre production Unplugged is designed to help senior primary school students learn how to navigate the online world. Educating students through entertainment, the 30-minute performance video is offered to schools free of charge.

01/08-30/12/2022
Miller Performing Arts: #BeTheChange: Evergreen
Our new dance film Evergreen explores the relationship between humans and the living earth. Living, breathing and growing together, the trees find peace and groundedness in nature.

01/05/2022-01/05/2023
Recruiting Professional Costume Designers (Project-based)
If you are a costume designer looking for a stage to showcase your work and a chance to engage with the community, join us and bring stories to life through creative costumes!