Home > Events > Miller Performing Arts: Pull Back the Curtain 2019 – Seeking Participants
Miller Performing Arts: Pull Back the Curtain 2019 – Seeking Participants
12/03-11/05/2019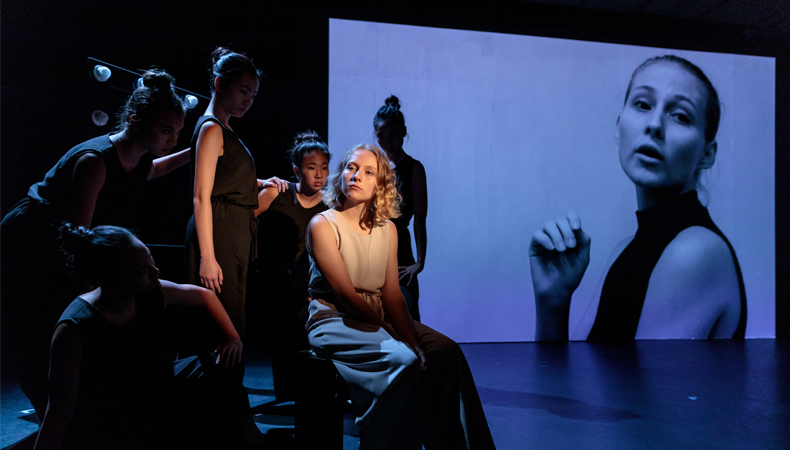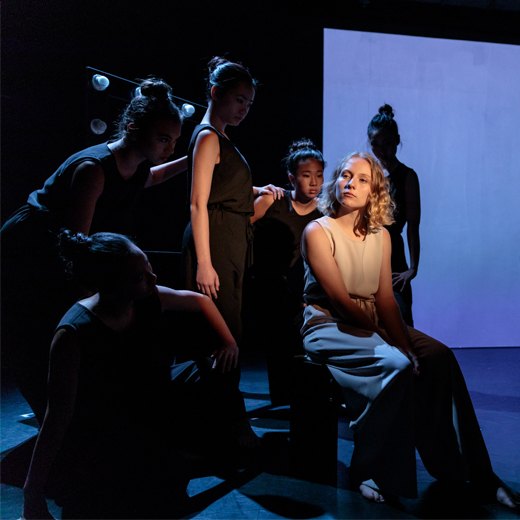 Now in its fifth year, Pull Back the Curtain is Hong Kong's most innovative English-language youth scriptwriting initiative. Join us for our 2019 programme and learn how to write a script that will bring your ideas for the stage to life.

From March to May, through a series of workshops led by professional theatre director and children's theatre playwright Eimear "Mimi" Burns, Pull Back the Curtain 2019 will guide you towards creating your own original 30-minute theatre piece. This year we focus on the art of adaptation and the rhythm of language, looking at how words can inspire movement, and how to incorporate spoken word and poetry into playwriting. Participants will take inspiration from August Strindberg's classic Miss Julie, and different adaptations of the work, as well as works by renowned playwrights Kate Tempest and Mark Ravenhill.

At the end of the programme, two scripts will receive a staged reading and the most promising script will be transformed into a theatre production in September 2019.
The writers of the selected scripts will meet the director, be invited to rehearsals, and must be available to attend all performances and post-performance Meet the Artist sessions.
---
Workshop Schedule
30 | 03 | 2019
06 | 04 | 2019
04 | 05 | 2019
11 | 05 | 2019
10am – 1pm
---
Performance
September 2019
TAGS:
Performing Arts, pull back the curtain, theatre, script writing
Finished
Information
Workshop
Date: 12/03-11/05/2019 (Tue-Sat)
Venue: YAF Studio
Fee: Free admission. Online application with writing sample submission required
Registration Deadline: 26/03/2019 (Tue)
Enquiries: helen@hkyaf.com
Suitable for: Ages 13 to 25
Note: Conducted in English

THIS EVENT HAS FINISHED!
And it was very successful! Sign up to our mailing list to be the first to hear about upcoming events… don't miss out!
Share
Tell your friends about this event!
Project Partner

Related Events
01/03-30/04/2022
Youth Creative Industry Employment Scheme – "Unplugged" Performance for Schools
Our lively physical theatre production "Unplugged" is designed to help senior primary school students learn how to navigate the online world. If you would like to bring this fun, free theatre production to your students, simply fill out our online registration form!

22/02-30/04/2022
Standard Chartered Youth Creative Industry Employment Scheme - Theatre and Technical Arts
A four- to six-month programme of paid professional theatre training and touring at local schools

03-04/12/2021
Project After 6: MOU MAN TAI Auditions

25/11/2021, 26/11/2021, 27/11/2021, 27/11/2021
Miller Performing Arts: Only a Girl — Advance School Bookings
Our flagship theatre production "Only A Girl" opens this November. Advance school bookings are available now!

25/11/2021, 26/11/2021, 27/11/2021, 27/11/2021
Miller Performing Arts: Only a Girl
This November, 50 talented young local actors and dancers take the stage to present Only a Girl – a bittersweet LGBT+ tale about a girl's road to self-discovery. Public ticket sales start on 8 October 2021 at 12 pm at POPTICKET.