Home > Events > Miller Performing Arts: Pull Back the Curtain 2019 – Seeking Participants
Miller Performing Arts: Pull Back the Curtain 2019 – Seeking Participants
30/03-11/05/2019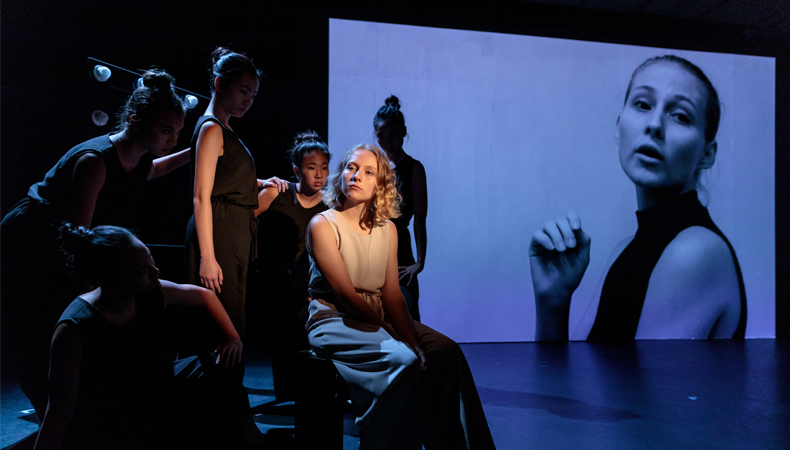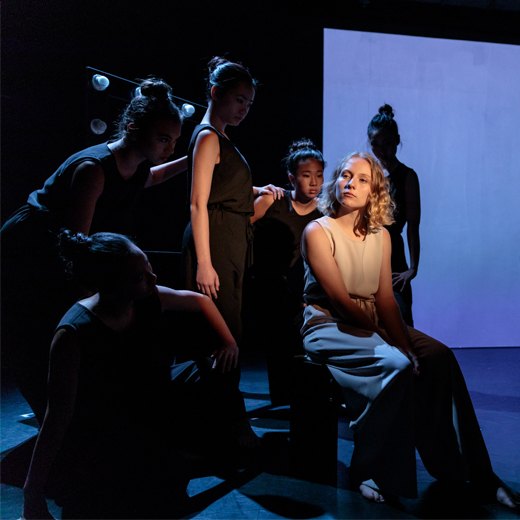 Now in its fifth year, Pull Back the Curtain is Hong Kong's most innovative English-language youth scriptwriting initiative. Join us for our 2019 programme and learn how to write a script that will bring your ideas for the stage to life.

From March to May, through a series of workshops led by professional theatre director and children's theatre playwright Eimear "Mimi" Burns, Pull Back the Curtain 2019 will guide you towards creating your own original 30-minute theatre piece. This year we focus on the art of adaptation and the rhythm of language, looking at how words can inspire movement, and how to incorporate spoken word and poetry into playwriting. Participants will take inspiration from August Strindberg's classic Miss Julie, and different adaptations of the work, as well as works by renowned playwrights Kate Tempest and Mark Ravenhill.

At the end of the programme, two scripts will receive a staged reading and the most promising script will be transformed into a theatre production in September 2019.
The writers of the selected scripts will meet the director, be invited to rehearsals, and must be available to attend all performances and post-performance Meet the Artist sessions.
---
Workshop Schedule
30 | 03 | 2019
06 | 04 | 2019
04 | 05 | 2019
11 | 05 | 2019
10am – 1pm
---
Performance
September 2019
TAGS:
Performing Arts, pull back the curtain, theatre, script writing
Apply Now
Information
Workshop
Date: 30/03-11/05/2019 (Sat-Sat)
Venue: YAF Studio
Fee: Free admission. Online application with writing sample submission required
Registration Deadline: 15/03/2019 (Fri)
Enquiries: helen@hkyaf.com
Suitable for: Ages 13 to 25
Note: Conducted in English

Project Partner

Related Events
16/03/2019, 23/03/2019, 30/03/2019, 02/04/2019, 03/04/2019
#Be the Change - Project 3: Seeking Young Writers and Spoken Word Artists
For the last project in our #Be the Change series, we are thrilled to partner with Translate For Her (TheM), an organisation that provides online translation services to help make information accessible to ethnic minority women.

03/03/2019
India by the Bay 2019: Bollywood Dance Workshops – Workshop for All
Whether you have been dancing for years or this is your first experience of Bollywood dance, we guarantee you'll have lots of fun discovering how to transform words and emotion into gesture and movement.

03/03/2019
India by the Bay 2019: Bollywood Dance Workshops – Workshop for Dancers
Rooted in the Indian tradition of using the body as a medium for storytelling, Bollywood dance is a high energy mix of classical Indian folk dance fused with new dance influences.

01/03/2019
Miller Performing Arts: Iron Fan: Chinese Dance Workshop
Yvonne Choi helps young dancers learn traditional fan dance moves and explore how a fan can be used as an elegant, powerful tool for movement interpretation.

01/01-31/03/2019
The Hong Kong Jockey Club Community Project Grant: stART Up Community Arts Project 2019
Many young people in Hong Kong experience bullying at school and among peers. But we can combat this by helping children develop empathy, and by providing them with safe environments where they can express their concerns, develop self-confidence, and learn how to stand up for themselves and each other.