Home > Events > Series & Festivals > Miller Performing Arts > Miller Performing Arts: Pull Back the Curtain 2019 – Sharing Performance
Miller Performing Arts: Pull Back the Curtain 2019 – Sharing Performance
27-28/09/2019; 28/09/2019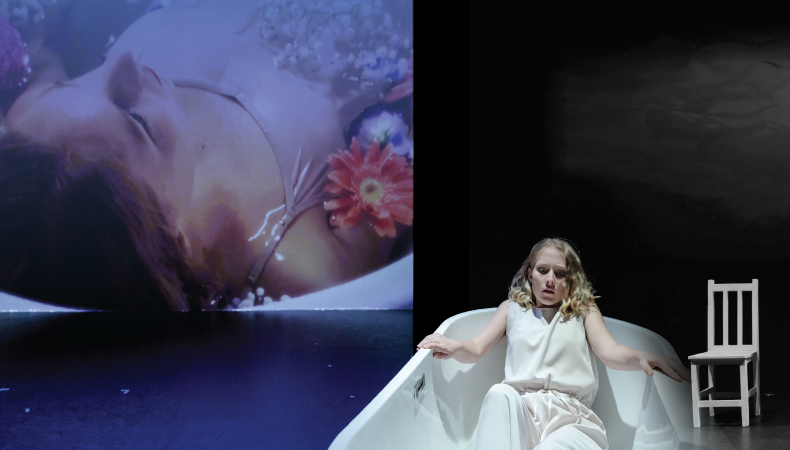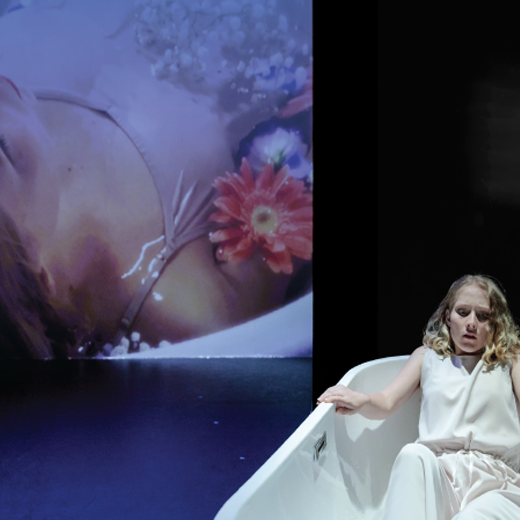 "You can make anything by writing." – C.S. Lewis, writer
After five years of full-house performances, Pull Back the Curtain returns this September with new theatre works written by Hong Kong's very best youth voices!
Earlier this year, 14 budding playwrights embarked on a creative journey with Pull Back the Curtain, YAF's youth scriptwriting programme. Led by professional theatre director and children's theatre playwright Eimear "Mimi" Burns, participants have taken inspiration from contemporary English plays to create their very own original 30-minute scripts. Three of the most promising pieces are now being transformed into staged readings and a professional theatre production directed by Eimear "Mimi" Burns.
What Makes A Man (Full Production)
Playwright: Alex Gannon
Diving into the male teenage mind, this play follows the story of David, who searches for answers to the age-old enigmatic question: "What makes a man?". As David's story unfolds, What Makes a Man sheds light on the stigmatism that surrounds male mental health, and looks at how simple gestures like reaching out and talking to someone can often be one of the hardest things a man has to do.
Adam's Apple Has Gone (Blocked Reading)
Playwright: Samantha Chu Wing Tong
Adam's Apple Has Gone is a distinctly relatable play for everyone. Learning about basic human kindness and understanding, experiencing unfamiliar feelings, rebuilding close relationships and riddling with new personalities are things that Erin tries to work on. As she buries her past into the deepest corners of her mind, meeting Joshua gives Erin a rush of excitement and yearning to open up to him about her past.
Self–care (Rehearsed Reading )
Playwright: Miko Borje
Self-care is a satirical comedy that revolves around mental health, growing pains and the tribulations of the millennial generation. Packed with humour, pop-culture references and larger-than-life characters, Self-care breaks from the taboo that surrounds mental health and attempts to normalise mental health issues and encourage the audience to pay attention to their own self-care.
Free admission, reserve your tickets NOW!
TAGS:
Performing Arts, Scriptwriting, Pull Back the Curtain
Apply Now
Part of
Miller Performing Arts
Information
Theatre Performance
Date: 27-28/09/2019 (Fri-Sat)
Time: 7:30pm-9:00pm

Date: 28/09/2019 (Sat)
Time: 4:00pm-5:30pm
Venue: McAulay Studio, Hong Kong Arts Centre
Fee: Free admission, online registration required
Enquiries: helen@hkyaf.com
Suitable for: Ages 10 and above
Note: Performed in English; running time approx. 90 minutes, no intermission

Project Partner

​
Related Events
21/11/2019, 21-23/11/2019
Miller Performing Arts - 1984 (School Performance)

11/10-15/11/2019
Miller Performing Arts: Pull Back the Curtain 2019 Plus Scriptwriting Initiative Seeking Adult Participants
We are now offering a new edition of our very successful student scriptwriting initiative Pull Back the Curtain – this time with workshops specially devised for participants aged over 25! Join us, and let us help you put pen to paper and bring your scriptwriting ideas to life.