Home > Events > Series & Festivals > Miller Performing Arts > Miller Performing Arts: #hashtag
Miller Performing Arts: #hashtag
19/11/2020; 20/11/2020; 21/11/2020; 21/11/2020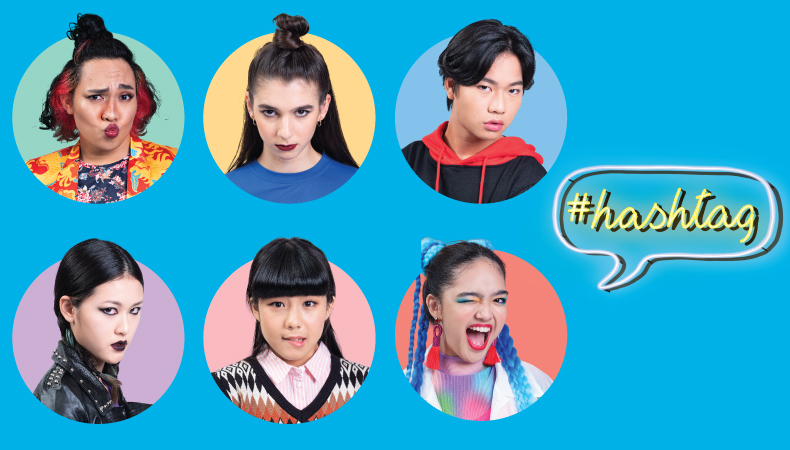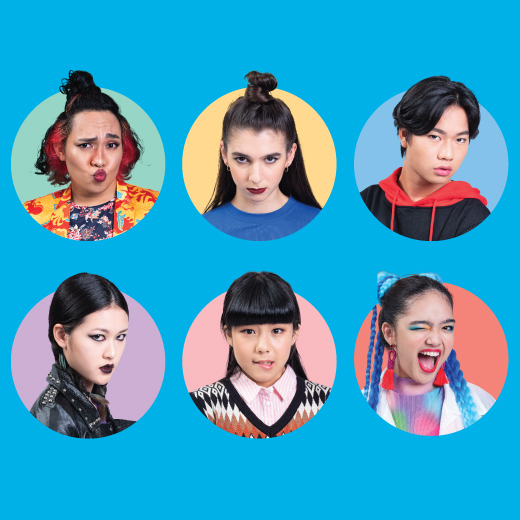 Are you for real?
Five teenagers join an elite chatroom, eager and ready to impress. They click. They swipe. They post. They laugh. But soon they discover that not everything is quite what it seems.
#hashtag is a gripping original HKYAF production that brings to life the powerful and sometimes deceptive world of social media through theatre, dance, music and video. Written and directed by Lindsey McAlister, #hashtag opens in November 2020 and features a cast of 25 of the most talented youth actors and dancers in Hong Kong.
Public tickets on sale from 15 October 2020 onwards.
TAGS:
Performing Arts
Part of
Miller Performing Arts
Information
Theatre Performance #1
Date: 19/11/2020 (Thu)
Time: 7:30pm-9:00pm

Theatre Performance #2
Date: 20/11/2020 (Fri)
Time: 7:30pm-9:00pm

Theatre Performance #3
Date: 21/11/2020 (Sat)
Time: 2:30pm-4:00pm

Theatre Performance #4
Date: 21/11/2020 (Sat)
Time: 7:30pm-9:00pm
Venue: Shouson Theatre, Hong Kong Arts Centre
Ticketing: $300, $250* (Concessions $260, $220*) *Restricted Views
Suitable for: ages 10 and above
Note: Performed in English with Chinese subtitles; Approx. 90 minutes without intermission

THIS EVENT HAS FINISHED!
And it was very successful! Sign up to our mailing list to be the first to hear about upcoming events… don't miss out!
Share
Tell your friends about this event!
COVID19 TICKETING MEASURES
1. Seats will be assigned by the presenter on a first come, first served basis.
2. Seats will be allocated according to the government's latest social distancing restriction policy. Consecutive seat allocations are not guaranteed.
3. Ticket download:
For tickets purchased before November 11, your tickets with seating assignment details will appear on your POPTICKET account three days before the performance. These tickets will not be emailed to you.
For tickets purchased after November 11, tickets will be downloadable from your account and will also be emailed to you.
4. Allocation of seats will be at the discretion of the Hong Kong Youth Arts Foundation (HKYAF). HKYAF reserves the right of final decision in case of any dispute.
5. Hong Kong Youth Arts Foundation reserves the right to change the programme without prior notice.
6. In case of performance cancellation due to venue closure or the latest pandemic prevention measures announced by the government, ticket refund announcement will be made on HKYAF's website www.hkyaf.com and Facebook page (@hkyaf).
7. Refunds will only be made if HKYAF cancels the production due to COVID19/venue closure. Handling fees collected by POPTICKET will not be refunded.
Project Partner

Supported by

Related Events
12/08-31/12/2021
Miller Performing Arts: #BetheChange: Tipping the Scales
"In recent years, researchers estimate a pangolin was poached every 21 minutes to fuel the illegal trade in Hong Kong alone. Globally, a pangolin is poached from the wild every 5 minutes."