Home > Events > Community Arts Projects: Open Call for Artwork Proposals
Community Arts Projects: Open Call for Artwork Proposals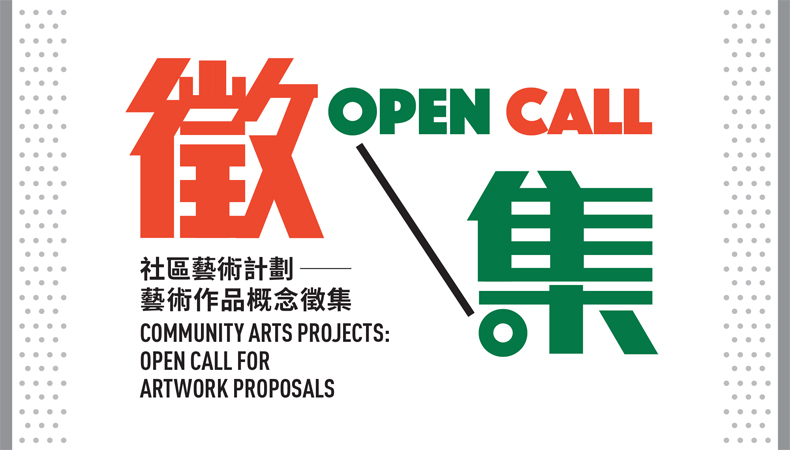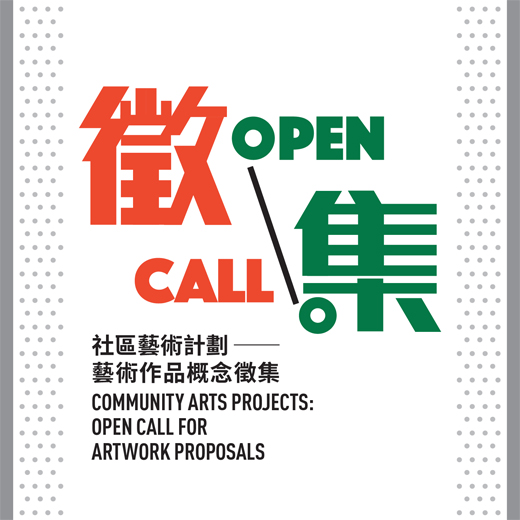 Are you a visual or performing artist with exciting artwork ideas and a passion for working with young people? Let us help you realise your creative vision! We are now seeking engaging community arts proposals that celebrate cultural diversity and social inclusion.
Planning ahead for three large-scale community arts projects taking place between 2021 and 2022 (details below), we are currently looking for individual artists or groups interested in working with us and inspiring creativity in our participants. We are particularly interested in proposals for the following:
1. Commissioned artworks: Artists will create an original work that articulates a specific theme related to the project
2. Artist-in-residence programmes: Artists work closely with young people from participating schools or social organisations to create a series of project-related works over four to six workshop sessions.
Selected applicants will receive a sponsorship fee that covers their work and the art materials required to realise the submitted proposal.
---
Proposal submission guidelines:
- Proposals must be relevant to the mission of the project
- The proposed artwork must present the project theme in a stimulating and innovative way
- The creative medium can be related to visual or performing arts or a combination of both (2-D, 3-D, film, any performing art medium such as dance, mixed media, etc)
---
Upcoming community art projects:
Project 1: Jockey Club "Project Silver" Intergenerational Arts Project
Creation period: July – November 2021 or February – October 2022
Project Silver brings young and elderly participants together to help bridge the generation gap. Promoting creative ageing through a variety of performing and visual arts activities, it helps encourage elderly members of the community to lead joyful and fulfilling lives by creating art in collaboration with their young counterparts.

Project 2: The Hong Kong Jockey Club Community Project Grant: stART Up Community Arts Project
Creation period: September 2021 – March 2022
The stART Up Community Arts Project brings together young participants and people from different backgrounds to collaborate on creative art activities that raise awareness of topical issues and help generate deeper understanding between community groups. The 2022 edition explores the themes of language and cultural diversity.
Project 3: Beyond Environmental Arts Festival
Art Creation Period: January – June 2022
The Beyond Environmental Arts Festival is specially designed to raise awareness of the devastating issues endangering our planet and impacting natural resources. Through artwork creation activities using waste materials, the project explores issues such as the consumer culture and overconsumption, the overuse of plastic, careless waste disposal methods, deforestation, pollution and climate change.
---
We welcome enthusiastic performing artists and visual artists from all disciplines (aged 18 or above with permanent Hong Kong residency) to submit proposals to Christy Chan via email at christy@hkyaf.com on or before 31 May 2021.
To make a submission, please fill in the application form below, describe your artistic concept in no more than 300 words, and provide drawings and sketches to support your proposal if needed. Please also provide photos, videos and/or website links to previous work as reference.
For more information about past projects visit www.hkyaf.com or follow us on Facebook and Instagram (@hkyaf).
Information
Fee: Free admission. Online application required
Registration Deadline: 31/05/2021 (Mon)
Enquiries: christy@hkyaf.com
Suitable for: Ages 18 or above with permanent Hong Kong residency

Related Events
19-24/07/2021
Miller Performing Arts: RAW A Cappella Summer Academy – Auditions
If you love to sing or beatbox and are curious to learn more about a capella and vocal percussion, join us and audition for our fun-filled fast-paced summer programme at the RAW A Cappella Summer Academy.

05-17/07/2021
Miller Performing Arts: Pull Back the Curtain 2021 – Seeking Youth Participants
This year, Pull Back the Curtain goes back in time and takes inspiration from some of the greatest figures in 20th century music, art and history.

21-22/05/2021
Standard Chartered Arts in the Park 2021 – Auditions For Youth Dancers
Seeking energetic dancers aged 10 to 25! Join one of our three dance teams and celebrate the arts at Standard Chartered Arts in the Park 2021 (AIP) this November. Experience preferred, enthusiasm a must!

14/05/2021
X'tra Special Arts Project
This year we are delighted to announce the introduction of a new professional development workshop for teachers who work with students with special needs.

01/05-30/11/2021
Jockey Club "Project Silver" Intergenerational Arts Project: Colouring App Introduction Sessions
Join us in a series of free-of-charge introduction sessions at elderly care centres and organisations to help residents and visitors learn how to use our newly launched colouring app and encourage them to explore their creativity through digital technology.