Home > Events > Standard Chartered Youth Creative Industry Employment Scheme - Theatre and Technical Arts
Standard Chartered Youth Creative Industry Employment Scheme - Theatre and Technical Arts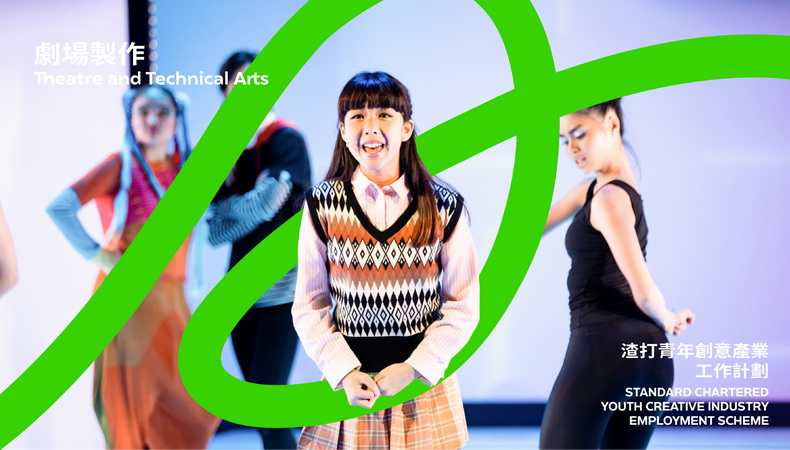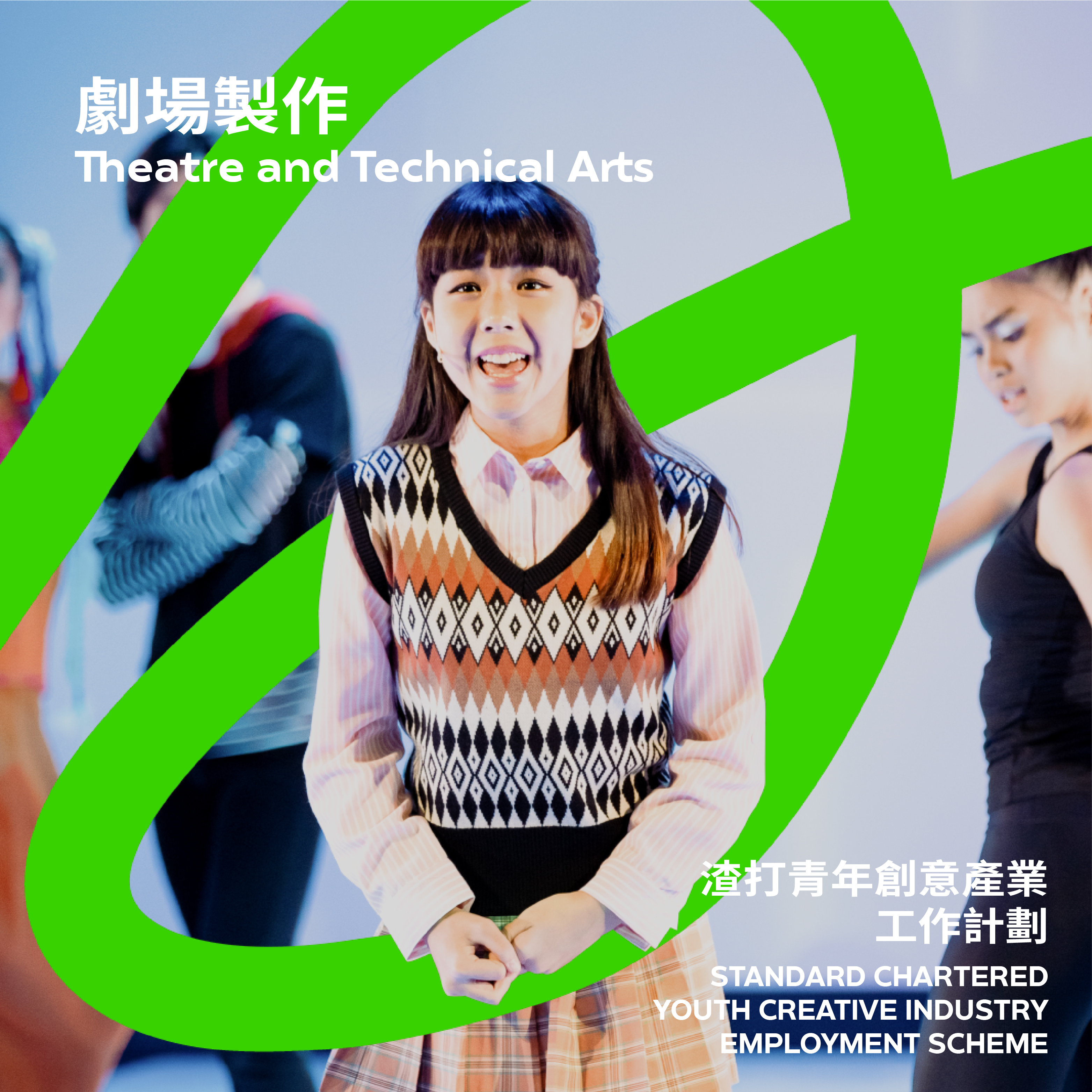 The theatre and technical arts strand of the Standard Chartered Youth Creative Industry Employment Scheme is overseen by Lindsey McAlister, theatre director, scriptwriter and Founder of Hong Kong Youth Arts Foundation, and leads participating actors and technical artists to develop and stage a Cantonese-language theatrical piece. During the four to six months paid training and touring period, the piece will be presented at 30 local schools to offer high-quality theatrical experiences for over 3,000 students. The strand helps participants gain important professional and technical skills and boost their leadership and communication skills by facilitating post-performance workshops for students.
Online application opens: 8 November 2021
Application deadline: 6pm (Hong Kong time) 3 December 2021
TAGS:
Performing Arts
Powered by Related Events
25/11/2021, 26/11/2021, 27/11/2021, 27/11/2021
Miller Performing Arts: Only a Girl — Advance School Bookings
Our flagship theatre production "Only A Girl" opens this November. Advance school bookings are available now!

12/09-21/11/2021
The Hong Kong Jockey Club Community Project Grant: stART Up Community Arts Project 2022 Ink In Motion – Modern Chinese Poetry Programme
Join us for our Modern Chinese Poetry Programme Ink in Motion to experiment with creative ways of exploring your self-identity. You will learn to craft poems based on themes of empathy, mutual assistance and equality in the community.

12/08-31/12/2021
Miller Performing Arts: #BetheChange: Tipping the Scales
"In recent years, researchers estimate a pangolin was poached every 21 minutes to fuel the illegal trade in Hong Kong alone. Globally, a pangolin is poached from the wild every 5 minutes."

15/07-31/12/2021
Standard Chartered Youth Creative Industry Employment Scheme
The Standard Chartered Youth Creative Industry Employment Scheme provides employment opportunities for youth graduates to jumpstart their creative careers.

01/07-30/11/2021
Jockey Club "Project Silver" Intergenerational Arts Project 2021: "Three Lives, Three Songs" Music and Video Creation Programme
Three Lives, Three Songs is a new Cantonese music and video creation programme that brings together music industry professionals and young participants to create original songs and videos inspired by the personal stories of elderly members of the community.