Home > Events > Standard Chartered Youth Creative Industry Employment Scheme - Seed Funding
Standard Chartered Youth Creative Industry Employment Scheme - Seed Funding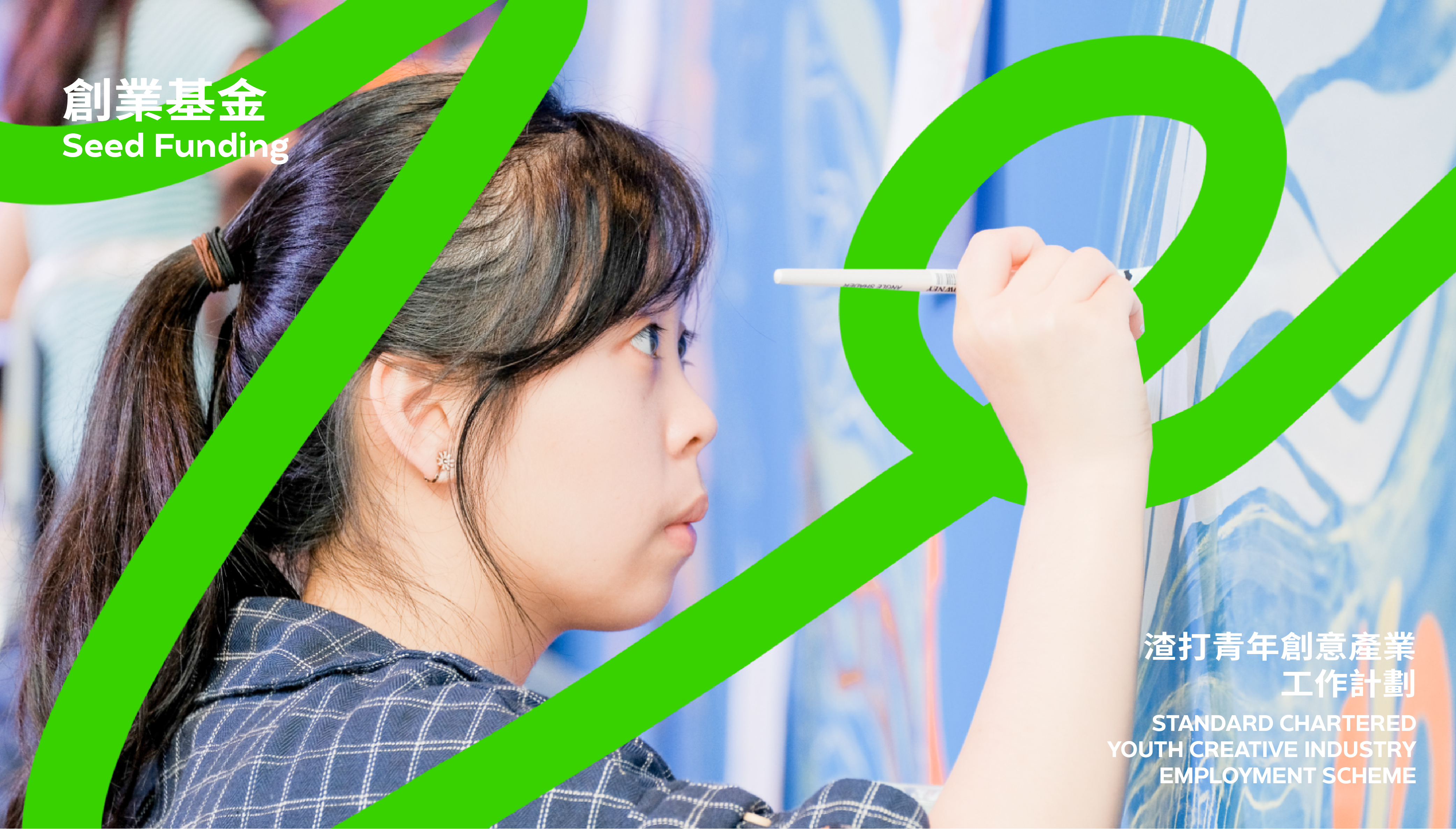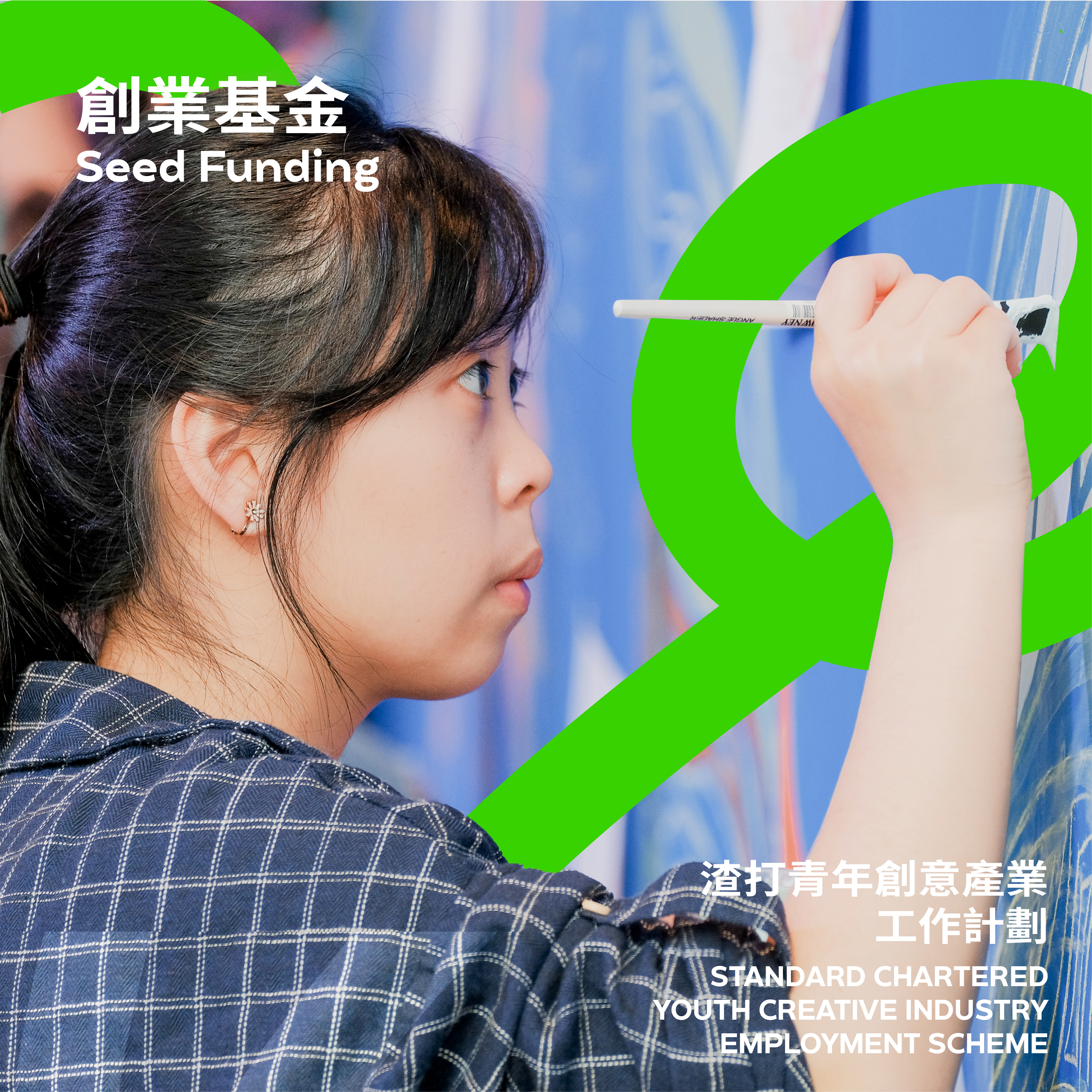 The seed funding strand of the Standard Chartered Youth Creative Industry Employment Scheme helps graduates develop their creative businesses. The strand provides up to HK$50,000 funding support for each applicant and assists them to grow their business ideas, procure essential equipment and materials and establish their brands. In addition, selected applicants will be invited to engage with industry experts to learn about their entrepreneurship experiences and gain important skills in marketing, risk management and proposal writing.
Online application opens: 15 July 2021
Application deadline: 6pm (Hong Kong time) 20 August 2021
Application guideline: download here
TAGS:
Performing Arts, Visual Arts, Seed Funding
Finished
Information
Employment programme
Fee: Free admission, online application required
Registration Deadline: 20/08/2021 (Fri)
Enquiries: christine@hkyaf.com / 28772595
Suitable for: Suitable for higher education graduates aged 30 or below who graduated between 2019 and 2021. Priority will be given to local graduate applicants

THIS EVENT HAS FINISHED!
And it was very successful! Sign up to our mailing list to be the first to hear about upcoming events… don't miss out!
Share
Tell your friends about this event!
Download
Application Guideline of Seed Funding (CHI)

Application Guideline of Seed Funding (ENG)
Powered by Related Events
25/11/2021, 26/11/2021, 27/11/2021, 27/11/2021
Miller Performing Arts: Only a Girl — Advance School Bookings
Our flagship theatre production "Only A Girl" opens this November. Advance school bookings are available now!

12/09-21/11/2021
The Hong Kong Jockey Club Community Project Grant: stART Up Community Arts Project 2022 Ink In Motion – Modern Chinese Poetry Programme
Join us for our Modern Chinese Poetry Programme Ink in Motion to experiment with creative ways of exploring your self-identity. You will learn to craft poems based on themes of empathy, mutual assistance and equality in the community.

05-26/09/2021
Jockey Club "Project Silver" Intergenerational Arts Project 2021: Punch Needle Embroidery Workshop – Seeking mixed generation participating duos
Suitable for beginners of all ages, spend some quality time with an older relative and learn to create beautiful "embroidery paintings".

12/08-31/12/2021
Miller Performing Arts: #BetheChange: Tipping the Scales
"In recent years, researchers estimate a pangolin was poached every 21 minutes to fuel the illegal trade in Hong Kong alone. Globally, a pangolin is poached from the wild every 5 minutes."

15/07-31/12/2021
Standard Chartered Youth Creative Industry Employment Scheme
The Standard Chartered Youth Creative Industry Employment Scheme provides employment opportunities for youth graduates to jumpstart their creative careers.