Home > Events > HK Urban Canvas 2022 – Mobile Application
HK Urban Canvas 2022 – Mobile Application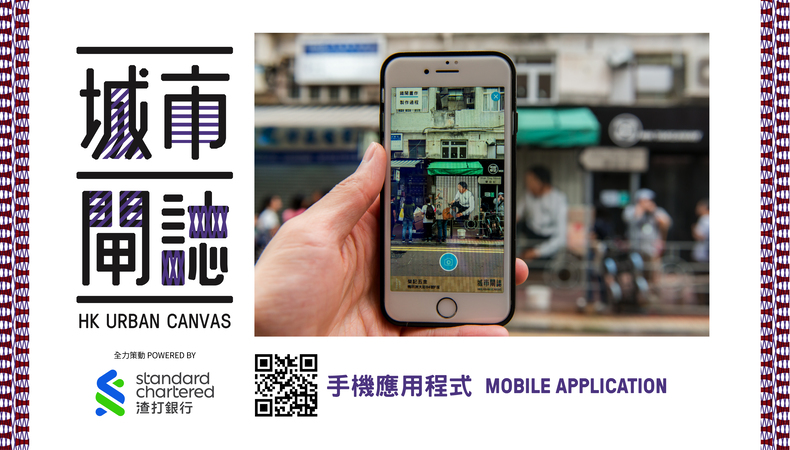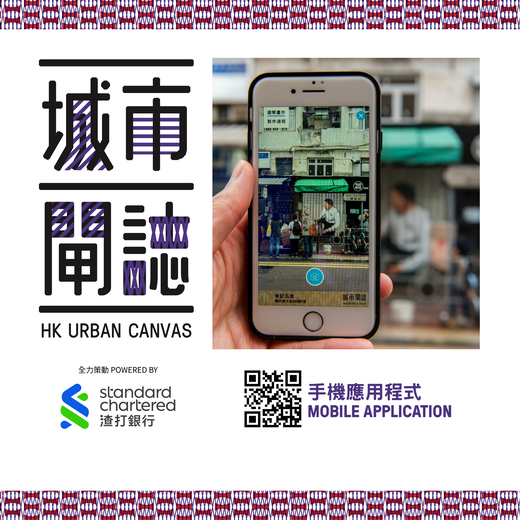 In late May, we launch the latest edition of the HK Urban Canvas mobile app – featuring four new cultural tour routes in Jordan, Shau Kei Wan and Quarry Bay, and 21 new shutter artworks highlighting neighbourhood stories!
​
The app includes an augmented reality (AR) function that allows you to view the artworks on your smartphone whenever you wish – even when the shops are open and the shutter art is not visible! You can also take "selfies" with the virtual artworks and share them with friends on social media, check the location of 83 shutter artworks, read about the artistic concepts behind each work, discover exciting neighbourhood stories, and follow 14 suggested cultural tour routes – each supported by GPS to make it easy to locate checkpoints. The updated HK Urban Canvas mobile app is available for free download from the App Store and Google Play!
TAGS:
Visual Arts, HK Urban Canvas
Information
Mobile Application
Suitable for: All ages
Note: Free download

Project Sponsor
Powered by ​
Related Events
21/02-31/08/2022
Jockey Club "Project Silver" Intergenerational Arts Projects Colouring App Introduction Session
The latest updated version of Hong Kong's first colouring app for elderly users – Jockey Club "Project Silver" Intergenerational Arts Project Colouring App – is now available for download with more than 100 iconic images of old Hong Kong!