Home > Events > HK Urban Canvas 2022 – Mobile Application
HK Urban Canvas 2022 – Mobile Application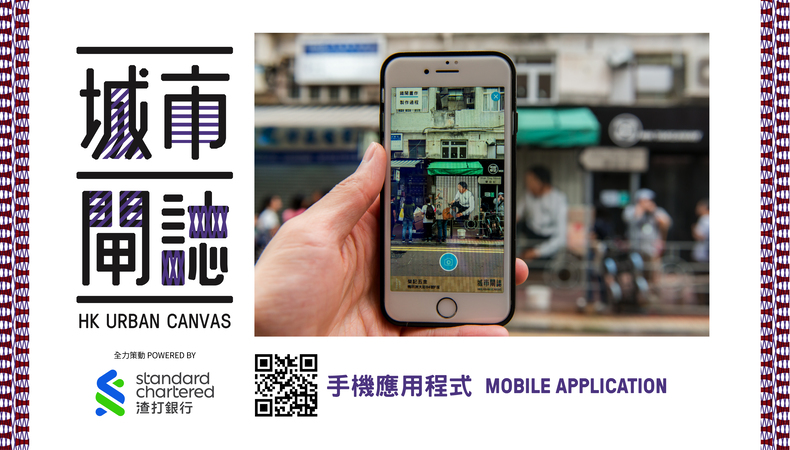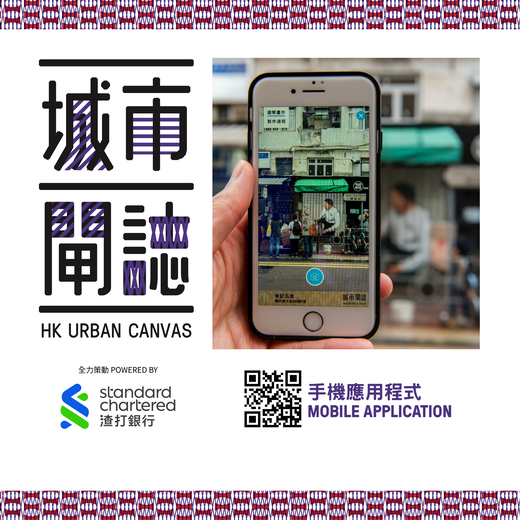 In late May, we launch the latest edition of the HK Urban Canvas mobile app – featuring four new cultural tour routes in Jordan, Shau Kei Wan and Quarry Bay, and 21 new shutter artworks highlighting neighbourhood stories!
​
The app includes an augmented reality (AR) function that allows you to view the artworks on your smartphone whenever you wish – even when the shops are open and the shutter art is not visible! You can also take "selfies" with the virtual artworks and share them with friends on social media, check the location of 83 shutter artworks, read about the artistic concepts behind each work, discover exciting neighbourhood stories, and follow 14 suggested cultural tour routes – each supported by GPS to make it easy to locate checkpoints. The updated HK Urban Canvas mobile app is available for free download from the App Store and Google Play!
TAGS:
Visual Arts, HK Urban Canvas
Information
Mobile Application
Suitable for: All ages
Note: Free download

THIS EVENT HAS FINISHED!
And it was very successful! Sign up to our mailing list to be the first to hear about upcoming events… don't miss out!
Share
Tell your friends about this event!
Project Sponsor
Powered by ​
Related Events
01/09/2023-01/03/2024
The Hong Kong Jockey Club Community Project Grant: stART Up Community Arts Project – Seeking artists, schools and community groups
The Hong Kong Jockey Club Community Project Grant: stART Up Community Arts Project – which runs from September 2023 to March 2024 – takes inclusion as its focus. Through accessible arts opportunities for people of all ages, cultures and abilities, the programme aims to promote understanding and equity among people of diverse backgrounds, and expand perceptions of what art can be.

08-09/07/2023
Beyond Environmental Arts Festival 2023
This July, the Beyond Environmental Arts Festival returns with a series of fun, free activities inspired by the theme "Back to Nature".

23-30/06/2023
Art! WeCan Exhibition – An Art Education Initiative from Project WeCan
Art! WeCan is an education initiative designed to help students explore their creative potential, enhance self-confidence and achieve self-empowerment through the arts.

01/05-31/07/2023
X'tra Special Arts Project 2023 ─ School recruitment
This year, between May to July, our project artists will visit participating schools to lead two environmental art workshop sessions inspired by nature.