Home > Events > Series & Festivals > Aedas City Sanctuary
Aedas City Sanctuary
03-19/04/2008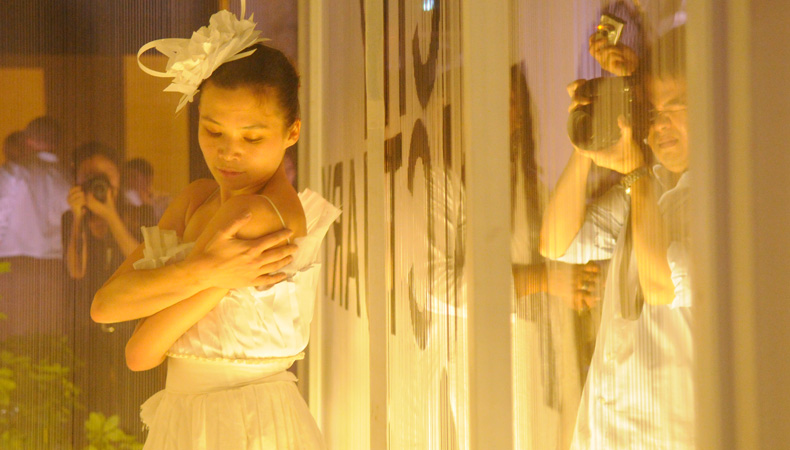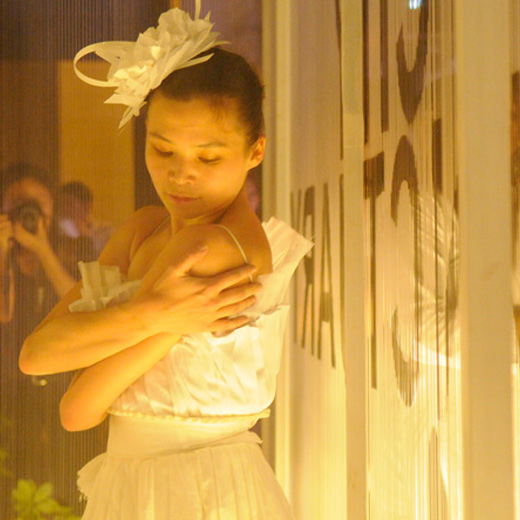 An arts project, co-presented by the Hong Kong Youth Arts Foundation and the University of the Arts London has come to a fruitful ending. An artwork inspired performance and exhibition were held at the ConserVisual Artsncy Association Centre for Heritage from 3rd to 19th April to celebrate their first collaboration, "City Sanctuary".

Over 100 students, teachers, and local artists worked with Natascha Radclyffe-Thomas, Colin Kerrigan (UAL), and Lindsey McAlister (YAF) at the Visual and Performing arts workshops in the span of 3 months, using Hong Kong's iconic architecture as inspiration. The "City Sanctuary" project stimulated young artists, dancers, and choreographers to create fashion designs, installations, and movement vocabulary based on their responses to the concept of 'City'. This unique project encourages cross fertilization between art forms and the chance for young artists' work to be used as a catalyst for others.
Throughout the opening event we showcased the choreographic works. They were staged in and amongst the installations, and against a multi media backdrop created by local new media artsists.
* The one-off performance was held on 9th April by invitation only.
* Exhibitions were from 3rd April through to 19th April for the public.
TAGS:
Performing Arts, Youth, Visual Arts, Fashion, Dance, Exhibition, Families
Information
Date: 03-19/04/2008 (Thu-Sat)
Venue: The ConserVisual Artsncy Association Centre for Heritage (CACHe)
Fee: N/A
Enquiries: 2877 2656

THIS EVENT HAS FINISHED!
And it was very successful! Sign up to our mailing list to be the first to hear about upcoming events… don't miss out!
Share
Tell your friends about this event!
Project Sponsors
Aedas Limited
Sir David Tang KBE
Noble Group Limited
Related Events
31/01/2020
Jockey Club "Project Silver" – Intergenerational Arts Project: Seeking Schools and Elderly Service Organisations Participation
Ageing affects all of us. But whatever our age, we all share the same human experience and emotions.

21/02-31/12/2020
Art Angels: Interested in corporate volunteering?
Help us ignite someone's dream through art – together we can provide a supportive, rewarding experience and shape the lives of those who are less fortunate.