Home > Events > Series & Festivals > Standard Chartered Arts in the Park Mardi Gras 2013 > Standard Chartered Arts in the Park Mardi Gras 2013 - Parade Artwork Exhibition
Standard Chartered Arts in the Park Mardi Gras 2013 - Parade Artwork Exhibition
01-06/11/2013
Standard Chartered Arts in the Park Mardi Gras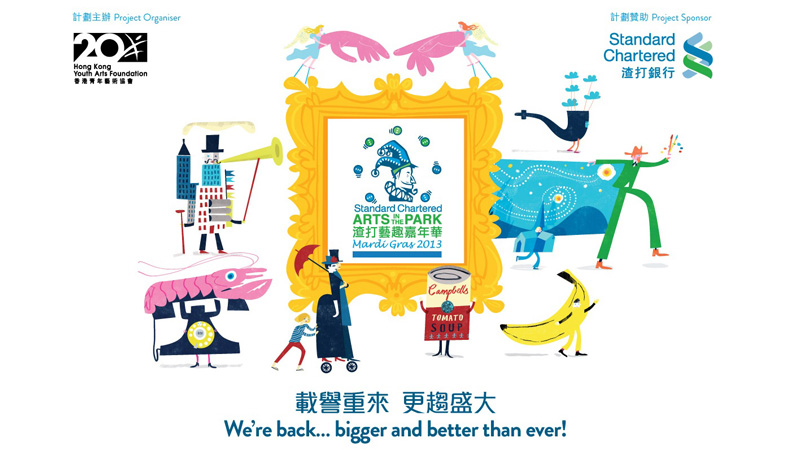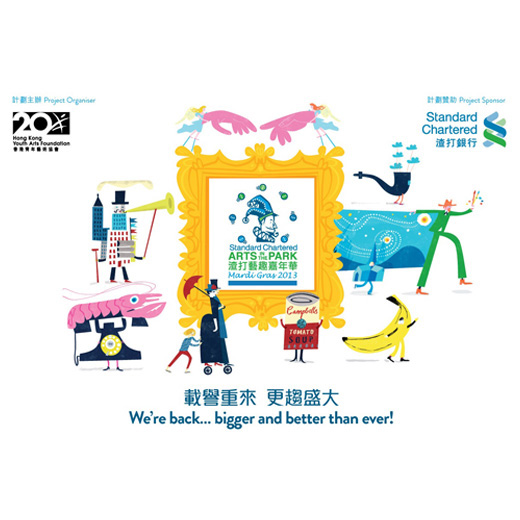 This year, under the theme of "Gallery in Motion", the Mardi Gras presents five great art movements in an unprecedented and lively way, with 3,500 young people proudly displaying their own parade costumes, giant puppets, portrait paintings and choreographed dance routines. Take a sneak peek of these masterpieces in the lead up to the Mardi Gras at the Parade Artwork Exhibition.
TAGS:
Youth, Painting, Arts in the Park, Community Arts, Exhibition, Families
Part of
Standard Chartered Arts in the Park Mardi Gras 2013
Information
Date: 01-06/11/2013 (Fri-Wed)
Venue: Cityplaza & Festival Walk
Fee: N/A
Enquiries: amanda@hkyaf.com

THIS EVENT HAS FINISHED!
And it was very successful! Sign up to our mailing list to be the first to hear about upcoming events… don't miss out!
Share
Tell your friends about this event!
Project Sponsors
Standard Chartered Bank (Hong Kong) Ltd;
Cityplaza;
Festival Walk