Home > Events > Series & Festivals > Jockey Club Community Arts Biennale > Jockey Club Community Arts Biennale 2015
Jockey Club Community Arts Biennale 2015
04-24/07/2015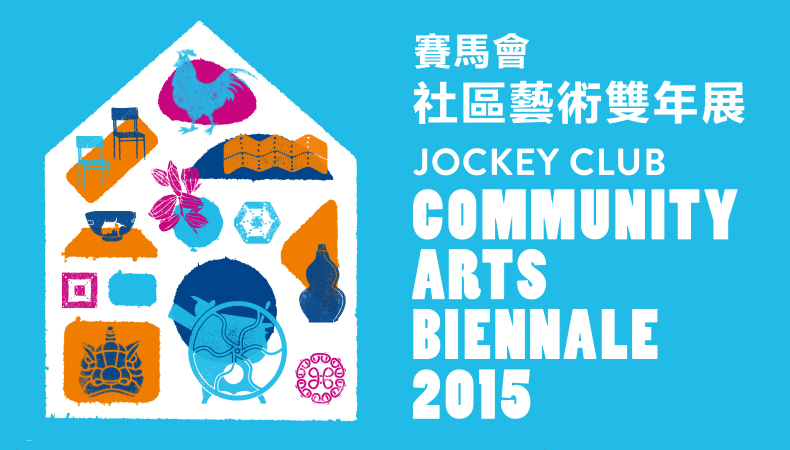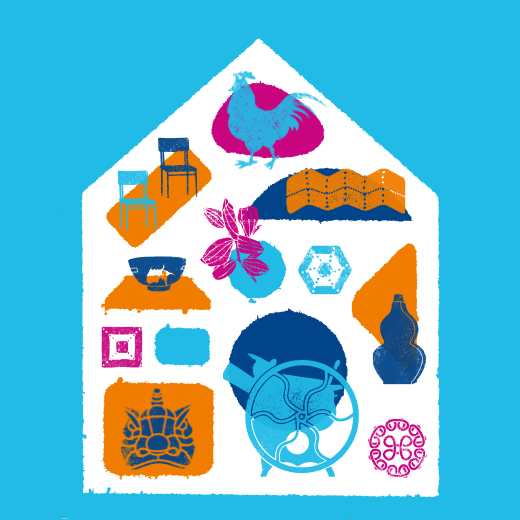 Now in its second edition, the Jockey Club Community Arts Biennale – sponsored by The Hong Kong Jockey Club Charities Trust and organised by the Hong Kong Youth Arts Foundation (YAF) – is a platform for connecting people and exploring local communities.
Over several months, 24 local professional artists and thousands of young people visit communities in Hong Kong to meet residents and local craftsmen, learn about neighbourhood histories and create art that celebrates community stories. These stories have been transformed into 24 large-scale visual art installations exhibited in different areas of Hong Kong.
Following two incredibly successful exhibitions at Sha Tin Park and Fly the Flyover01, the Biennale now makes a final stop at ArtisTree to present the biggest exhibition of the event.
ARTISTREE, TAIKOO PLACE
Exhibition
4 - 24 July 2015 (10am - 8pm)
The magic of art is that it can open our eyes to the things we overlook, helping us see and appreciate our surroundings in a new way. With this ArtisTree exhibition, young people and professional artists have been collaborating with talented master craftsmen to draw attention to the historic significance of the different communities that make up Hong Kong, and pay tribute to the important contributions of the city's masters of sunset arts industries.
Don't miss old fashioned letterpress printing works, a giant walk-in traditional lion dance head made out of bamboo, an innovative neon lights 3D installation and a series of illuminated fashion created by the youth for a group of elderly. You will also be able to see beautiful portraits created by young people of senior villagers from Lung Yuek Tau villages in Fanling.
Traditional Arts Masterclasses
The Chinese have a saying, "An old person is a family's treasure". This also very much applies to the local crafts industry. We are honoured to invite the sons of two masters to host masterclasses suitable for all ages. Admission free, reservation required (sasha@hkyaf.com / 2214 0280). Approximately 90 minutes activity.
Letterpress Printing: Mr. Yam Wai Sang (Kwong Wah Printing)
5, 18, 19 July | 2 - 3pm
4 July | 3 - 4pm
4, 5, 18, 19 July | 4 - 5pm
Paper Crafting: Mr. Au Yeung Ping Chi (Po Wah Paper Craft)
11 & 12 July | 2 - 3.30pm
One Bowl, One Promise
If you would like to join us in making a small pledge to the community, make sure to visit the One Bowl, One Promise display at the Jockey Club Community Arts Biennale 2015 ArtisTree exhibition!
This exhibition piece features one thousand rice bowls painted with traditional patterns by one of the few remaining Canton porcelain painters in Hong Kong, Mrs Lam of Chiu Kee Porcelain on Peng Chau. On the base of each bowl is a simple promise or pledge to the community, suggested by our community. Visitors who pledge to honour one of these promises and document their good deeds will be given the corresponding rice bowl to take home! A limited number of bowls will be available on a daily basis, first come, first served.
Lion Head Paper Model Making
​Piece together your very own lion dance head to create good luck! Model templates are available throughout the exhibition period.
*** PAST EXHIBITIONS***
SHA TIN PARK
Exhibition
16 April - 6 May 2015
Over 1,000 people from across Hong Kong transform Lek Yuen Bridge into a stunning crochet installation, reflecting the collective power of the community. The installation is accompanied by a flock of colourful fiberglass pigeons created by 70 youngsters from the area and from The Hub Hong Kong Children and Youth Centre.
Experience the Arts* at Sha Tin Park
18, 19, 25, 26 April; 2, 3 May (1:30pm - 4:30pm)
Weave Together: Learn to weave and take home your own mini masterpiece
Pigeon Post: Create and decorate your own pigeon to carry your words to a loved one.
FLY THE FLYOVER01
Exhibition
7 - 27 May 2015
Inspired by the saying "pull up a chair," hundreds of young people have come together to produce chair-themed art. Through their creations, they explore their identity and take a closer look at their place in society. Alongside the installation will be a human-sized interactive chess game – join us for some fun!
Experience the Arts* at Fly the Flyover01
10, 17, 24 May (2 - 5pm)
The Big Chess Game: Become a chess piece in local graphic art duo Dirty Paper's big community chess game.
My Body, My Chair: Explore the concept of space through fun theatre and movement game that incorporate the use of a chair.
TAGS:
Workshop, Youth, Schools, Visual Arts, Painting, Community Arts, Teachers, Public Art, Fashion, Artist-in-residence, Parents, Photography, Exhibition, Families, Artists
Part of
Jockey Club Community Arts Biennale
Information
ArtisTree Exhibition & Workshops
Date: 04-24/07/2015 (Sat-Fri)
Time: 10:00am-8:00pm
Venue: ArtisTree, 1/F Cornwall House, Taikoo Place
Fee: Free admission, no ticket required
Enquiries: yan@hkyaf.com / 2877 2779; sasha@hkyaf.com / 2214 0280
Suitable for: all ages

THIS EVENT HAS FINISHED!
And it was very successful! Sign up to our mailing list to be the first to hear about upcoming events… don't miss out!
Share
Tell your friends about this event!