Home > Events > Series & Festivals > Standard Chartered Arts in the Park Mardi Gras 2013 > Standard Chartered Arts in the Park Mardi Gras 2013
Standard Chartered Arts in the Park Mardi Gras 2013
16-17/11/2013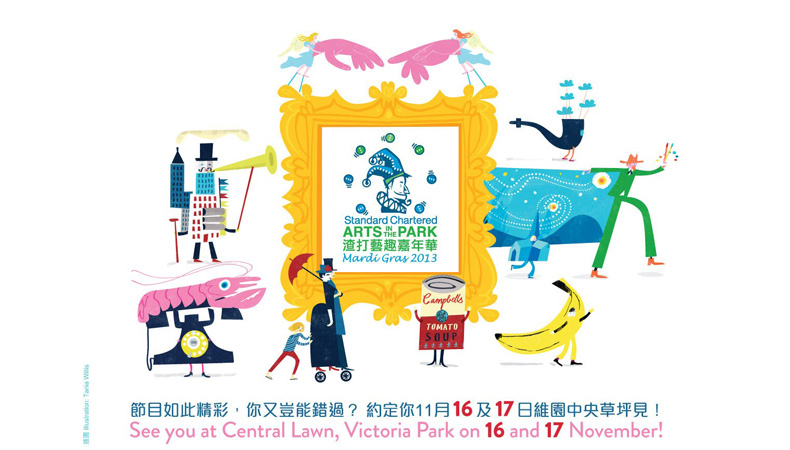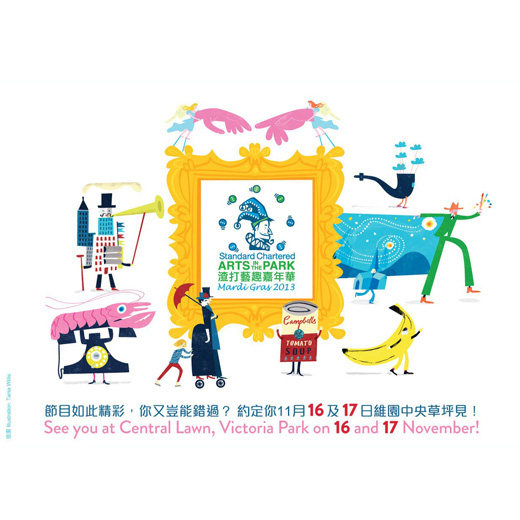 This year, under the theme of "Gallery in Motion", the Mardi Gras presents five great art movements in an unprecedented and lively way, with 3,500 young people proudly displaying their own parade costumes, giant puppets, portrait paintings and choreographed dance routines. Take a sneak peek of these masterpieces in the lead up to the Mardi Gras at the Parade Artwork Exhibition.
Since 2008, the annual community arts event Standard Chartered Arts in the Park Mardi Gras has been one of Hong Kong's largest festivals – attracting an amazing 100,000 visitors in 2012. The event is a fantastic opportunity for everyone to enjoy a variety of fun art activities, including a themed street parade, sun dances, art stalls and original dance performances.
The big attraction of the Mardi Gras is the "Art Fun in Causeway Bay" street parade. Co-organised by YAF and the Cultural and Leisure Services Committee of Wan Chai District Council, the vibrant parade sees 600 young people take to the streets of Causeway Bay decked out in magical costumes and performing with giant puppets and rod puppets, all of which they have made themselves – a true celebration of the creativity of Hong Kong's youth! See you at Central Lawn, Victoria Park on 16 and 17 November!
TAGS:
Performing Arts, Music, Youth, Visual Arts, Arts in the Park, Community Arts, Singing, Puppetry, Dance, Exhibition
Part of
Standard Chartered Arts in the Park Mardi Gras 2013
Information
Date: 16-17/11/2013 (Sat-Sun)
Venue: Central Lawn, Victoria Park, Causeway Bay
Fee: N/A
Enquiries: amanda@hkyaf.com

THIS EVENT HAS FINISHED!
And it was very successful! Sign up to our mailing list to be the first to hear about upcoming events… don't miss out!
Share
Tell your friends about this event!
Blog
Pop Art looks out into the world

How to remain an artist once we grow up?

Inspired by the oddities and quirks of life

Can you dance about Intellectual Enlightenment and Cultural Rebirth?

Be there or be square
Project Sponsors