Home > Events > ArtisTree Selects: Theatre Bites – Tobacco Road
ArtisTree Selects: Theatre Bites – Tobacco Road
18-22/06/2019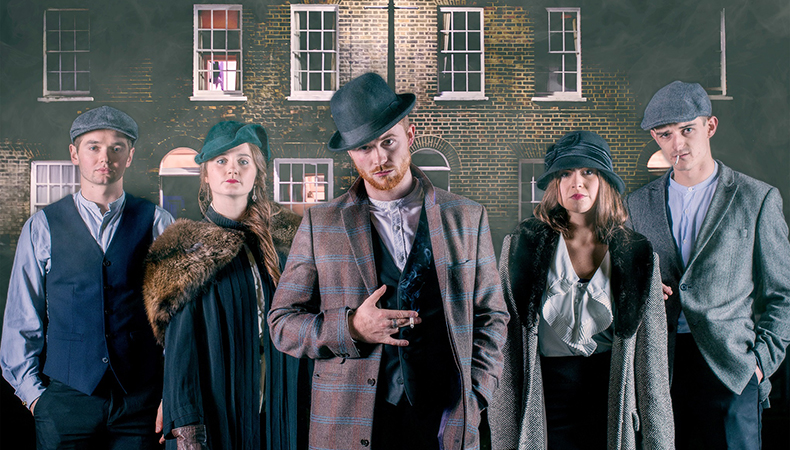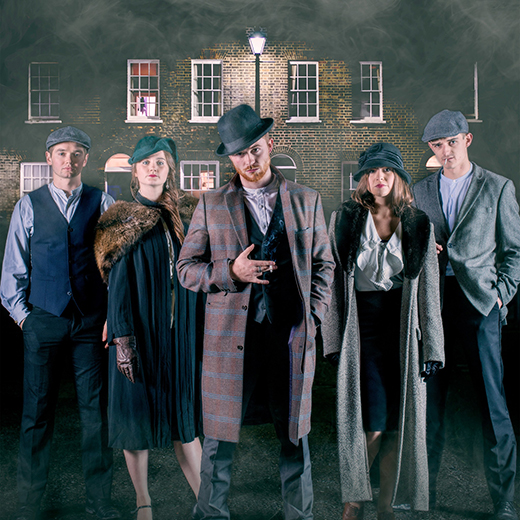 Through an explosive physical style, Tobacco Road tells the story of five resourceful young men and women attempting to carve out a place in the murky underworld of 1920's London. In the wake of the Great War, can they find the fame and wealth they crave or will their desperate need to belong lead to disastrous consequences?
Incognito Theatre seek to explore the stories that have gone untold in many history books, from the day- to-day struggle of being a female gangster in a male-dominated world to the complex and impossible standards of masculinity. Tobacco Road is a magnified examination of the real people who had to forge a life for themselves in a world that had ignored them. By shining a light on gang activity, this exciting production investigates how young people find themselves embroiled in gang culture and why people felt they had no other option but to go into crime.
'Incognito is a company that oozes talent and panache, and Tobacco Road is a must see of this year's fringe.' Edinburgh Guide
★★★★★ British Theatre Guide, The Mumble, Theatre Weekly
Performances currently on sale (via the Taikoo Social app)
- Wednesday, 19 June (7:30pm)
- Thursday, 20 June (7pm)
- Saturday, 22 June (7pm)
Open Rehearsal
- Tuesday, 18 June (12:30pm)
---
Part of ArtisTree Selects: Theatre Bites. Theatre Bites offers five irresistible and bite-sized British plays presented in collaboration with Lindsey McAlister, founder of Hong Kong Youth Arts Foundation (HKYAF), and Tony Awards-winning producer Brian Zeilinger. Tuck into everything from highly entertaining tales of spies and gangsters, to the most hotly debated global and social issues of our time: environmental, gender and diversity. Presented alongside the thought-provoking live performances, Theatre Bites will give you the chance to see what happens behind the scenes through open rehearsals and talks for selected shows.
Other ArtisTree Selects: Theatre Bites Programmes
- If Not Me, Who?
- Sitting
- Our Man in Havana
- No Kids
Download and book tickets via Taikoo Social app
TAGS:
Performing Arts
Information
Theatre Performance
Date: 18-22/06/2019 (Tue-Sat)
Venue: ArtisTree, 1/F Cambridge House, Taikoo Place, King's Road 979, Quarry Bay
Registration Deadline: 29/04/2019 (Mon)
Enquiries: anca@hkyaf.com
Ticketing: Download and book via Taikoo Social app
Suitable for: ages 8 and above
Note: Approximately 60 minutes with no intermission. Performed in English

THIS EVENT HAS FINISHED!
And it was very successful! Sign up to our mailing list to be the first to hear about upcoming events… don't miss out!
Share
Tell your friends about this event!
Related Events
01/02-31/03/2020
The Hong Kong Jockey Club Community Project Grant: stART Up Community Arts Project 2020: If Not Me, Who? Performance and Workshop for Schools
The original HKYAF eco-theatre production If Not Me, Who? tours to schools in Spring 2020. Excerpts from the show will be performed in Cantonese, followed by a dynamic and fun theatre workshop that explores climate change, sustainability and the consequences of fast fashion in an impactful way.

27/11/2019
The Hong Kong Jockey Club Community Project Grant: stART Up Community Arts Project 2020 #Be the Change - Seeking Young Writers and Spoken Word Artists
We are seeking Chinese young writers with an interest in spoken word to create a spoken word dance film about pollution and help make a difference in our world!